New film Unwatchable exposes the 'blood mineral' trade
New short film 'Unwatchable' exposes The Congo's 'blood mineral' trade and the Western electronic companies involved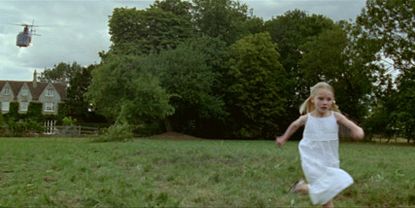 New short film 'Unwatchable' exposes The Congo's 'blood mineral' trade and the Western electronic companies involved
New Hollywood-backed short film, Unwatchable, which exposes the 'blood mineral' trade in The Democratic Republic of Congo, opens tonight.
The film aims to highlight the link between minerals imported from the Congo used in UK electronics, in particular mobile phones, with the use of rape and murder as weapons of war in the country.
The film, which is shockingly honest and open about the terrible crimes committed in the DRC by armed gangs, is hoping to launch a new campaign to alert people to the number of Congolese raped and murdered every day.
The UN has dubbed the Congo as the rape capital of the world, while nearly 5.5 million people are estimated to have died there since the start of war in 1998.
'It's a hard film to watch, but it is nothing compared to what is going on in the Congo on a daily basis. Our aim was to spearhead the campaign with a film that can't be ignored because the issue is so monstrous and unacceptable,' said Mark Hawker, director of Unwatchable.
The worldwide exportation of Congolese minerals to electronic companies is funding the guerrilla gangs who are committing these atrocities. The short film hopes that through its harrowing scenes it will raise awareness among UK citizens about the part their mobile phones are playing in fuelling the war.
'Unwatchable' graphically portrays the true story of a Congolese woman, Masika, who with her family is brutalised at the hands of armed militia. She and her daughters are gang-raped, while her husband is savagely mutilated and murdered.
There is however a twist in the course of the plot, as the powerful re-enactment switches the setting from Central Africa to an idyllic rural setting in England. It forces the viewer to really consider how they would react if this violence was occurring on their doorstep.
The Congo's vast mineral wealth has been the country's downfall as armed groups have used its exportation to fund their rampage on the country. These groups then use violence and mass rape to control communities and protect their rich resources.
Some Western electronics companies are using these 'blood metals', including tin, tungsten and gold in the production of mobiles, unbeknown to its customers. The producers of the film hope that after watching the film, there will be a public outcry and people will demand an industry change and order that their mobile phone company immediately implement the OECD Due Diligence Guidance.
'We hope that everyone will get angry, demand that mobile phone manufacturers clean up their supply chain and urge the EU to introduce legislation compelling them to do so,' said Hawker.
Celebrity news, beauty, fashion advice, and fascinating features, delivered straight to your inbox!
Natalia is a health journalist with 14 years experience in the publishing industry. She has worked for a number of well known magazines and websites including Marie Claire, Woman&Home, Top Sante, Boots and The Telegraph. She likes to think she practices what she preaches when it comes to health and fitness. Her athletic prowess began early. A keen fencer for 13 years, she wielded an epée for Olympic Team GB during her teenage years. She likes to think she made sword-fighting cool before Game of Thrones came along! While working on her sporting performance with the team, she also participated in a lot of nutrition and psychology training, When it comes to time off, you'll most likely find her up a mountain somewhere. It seems holidays have become a time for climbing several thousand feet, rather than chilling out. She's now hiked eight of the major mountain ranges across four continents – including the Appalachians, the Smokies, the Sierra Nevadas (she spent her honeymoon hiking to the top of Half Dome), as well as hitting the summits of Snowdon, Pen-Y-Fan (Brecon Beacons), Table Mountain in South Africa, the Blue Mountains in Australia and the Atlas Mountains in Morocco. She's also passionate about all things health, particularly vaccinations, and will happily jump on her soap box at any given opportunity to talk about their benefits to anyone who will listen!