Lana Del Rey's album number one in 11 countries
Born to Die has received very mixed reviews from the critics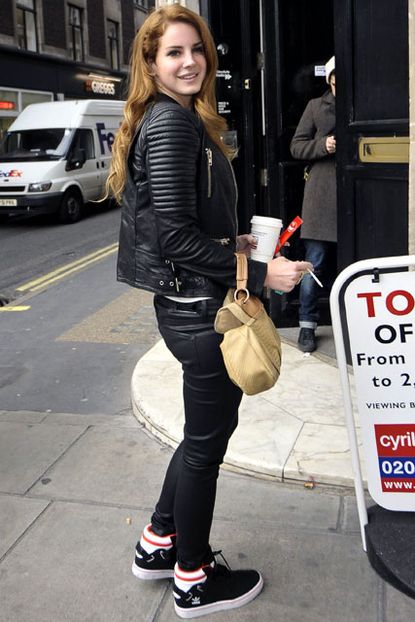 (Image credit: Rex Features)
Born to Die has received very mixed reviews from the critics
Lana Del Rey has captivated us all but even she must be surprised that her debut album has topped the charts in 11 countries, especially given some of the harsh reviews it's received.
The 25-year-old American singer, who has divided opinion among critics, used Twitter to thank her fans and to dismiss some of the more scathing reviews.
She wrote: 'Thank you for making the record #1 in 11 countries.'
She went on to tell her followers: 'Your sweet words have softened the effect of even the harshest reviews. I adore you.'
Born to Die was released on Monday and received some very dismal reviews from the critics.
Rolling Stone describes Lana Del Rey as 'just another aspiring singer who wasn't ready to make an album yet. Given her chic image, it's surprising how dull, dreary and pop-starved Born to Die is.'
The New York Times added: 'Ms Del Rey has an idea about her presentation, which counts for something... but her singing still sounds like a road test. Born to Die doesn't solve Ms Del Rey's problems because it isn't aware of them; it's a multiple choice test with every answer scanned "C."'
And the Los Angeles Times cuttingly slated her debut album by saying that it 'ultimately rings hollow because of a weak performance by the actor/singer Elizabeth Grant.'
Ouch!
What do you think of Lana Del Rey's album? Do you love it or hate it? Let us know in the comment box below...
Celebrity news, beauty, fashion advice, and fascinating features, delivered straight to your inbox!