Lady Gaga on developing PTSD after being raped
'I have a mental illness and I struggle with that mental illness every day'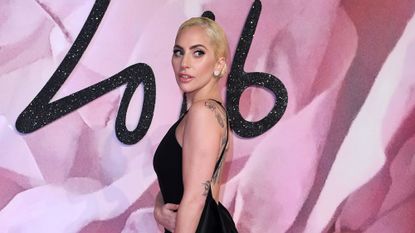 (Image credit: David Fisher/REX/Shutterstock)
'I have a mental illness and I struggle with that mental illness every day'
Lady Gaga has recently revealed that she suffers from PTSD and has been for the past eleven years. She came forward about how she was raped by a music producer, 20 years older than her, back when she was a teenager but the 30-year-old has only now publicly admitted how much of her rape impact it has had, and remains to have, on her mental health. Lady Gaga's Oscar-nominated song Til It Happens To You was written about her experience.
She first explained that she suffers from PTSD (an anxiety disorder where victims relive traumatic events and experience feelings of isolation) when she visited a LGBT homeless shelter last month and the singer confirmed it this week on The Today Show, saying...
'I told the kids I suffer from PTSD,' she said. 'I've never told anyone that before, but the kindness that's shown to me by doctors as well as my family, and my friends, it's really saved my life.'
'I was about 19, I went to Catholic school and then all this crazy stuff happened, and I was going: Oh, is this just the way adults are. I was very naive. I was so traumatised by it that I was like: Just keep going. It wasn't until I was a little bit older that I went: Wow, that was really messed up. You were 20 years older than me. I was a kid.'
'My own trauma in my life has helped me to understand the trauma of others, I don't have the same kinds of issues that you have, but I have a mental illness and I struggle with that mental illness every day.'
'It's really important to remind kids who are suffering from a traumatic experience or from abandonment, to remind them that they're not alone, and that they're loved. We are in this together.'
Celebrity news, beauty, fashion advice, and fascinating features, delivered straight to your inbox!