Jake Gyllenhaal to put survival skills to the test on Bear Grylls' show
The A-lister is set to appear on the grueling Man Vs Wild show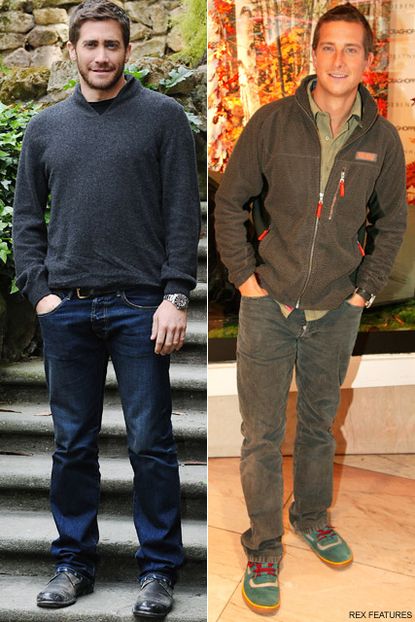 The A-lister is set to appear on the grueling Man Vs Wild show
Source Code star Jake Gyllenhaal is better known for his acting ability than his adventurer skills. But the A-lister is soon set to put his survival skills to the test, with a guest spot on Bear Grylls grueling Man Vs Wild show.
The Hollywood heartthrob has been scheduled to appear on the season seven premiere of the survival show, where he'll hotfoot it to Iceland to spend two days in the wild.
'For me, it's all about discovery,' the actor said when quizzed on the reasoning behind his latest new role.
A discovery spokesman revealed Jake will have to cope with 'some of the worst conditions known to man,' during the trip, which will be brodcast on the channel in July.
'Jake will have to go where Bear goes, eat whatever Bear eats, and on occasion even take the lead, if he's going to cope with some of the worst conditions known to man,' he said in a statement.
Despite his pampered lifestyle, Bear said the actor 'came up strong' when faced with tricky tasks on the gruelling trip.
'The wild is always very revealing, not only physically but mentally,' he said.
'You've got to smile when it's driving horizontal hail and be able to face your fears and just get on and do it and on both of those accounts, Jake came up strong.'
Phew!
Celebrity news, beauty, fashion advice, and fascinating features, delivered straight to your inbox!