Introducing The All-Female Ghostbusters Cast
Movie dreams are made of this.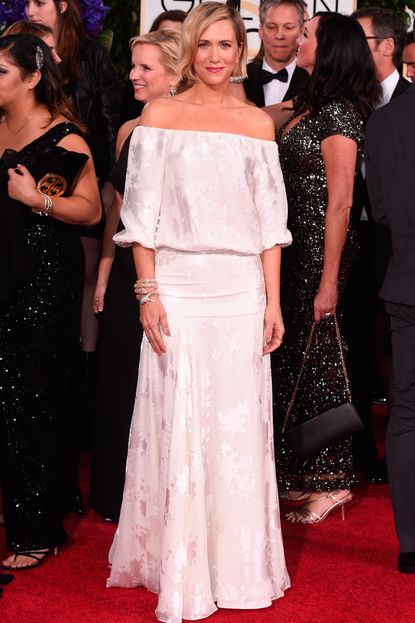 (Image credit: Rex)
Movie dreams are made of this.
Let us introduce you to the all-new, all-female Ghostbusters cast.
Paul Feig, director of the Ghostbusters re-make, confirmed the line-up on Twitter. The all-female cast is made up of Melissa McCarthy, Kristen Wiig, Leslie Jones and Kate McKinnon.
The Bridesmaids director, explained his decision to pick the female-only lead cast, telling Entertainment Weekly: 'I love the first one so much I don't want to do anything to ruin the memory of that. So it just felt like, let's just restart it because then we can have new dynamics. I want the technology to be even cooler. I want it to be really scary, and I want it to happen in our world today.'
Here at Marie Claire, we are very excited about the female-heavy cast and it seems we're not the only ones. Giving it his seal approval, star of the original 1984 Ghostbusters, Bill Murray, said: 'It sounds great to me. I would watch it.'
But, if you're not quite sure who all the Ghostbusters ladies are, here's a little guide:
Leslie Jones, 47, from Saturday Night Live
Here she is defending 'crazy bitches' everywhere...
Kate McKinnon, 31, from Saturday Night Live
Kristen Wiig, 41, Bridesmaids
Melissa McCarthy, 44, Bridesmaids
Some trivia about this genius Bridesmaids scene: the air marshall is her husband.
Ghostbusters has a release date of July 22, 2016.
Celebrity news, beauty, fashion advice, and fascinating features, delivered straight to your inbox!