David Beckham Has Landed His First Movie Role... Alongside Jude Law
Watch out, Hollywood, David Beckham is about to star in a movie.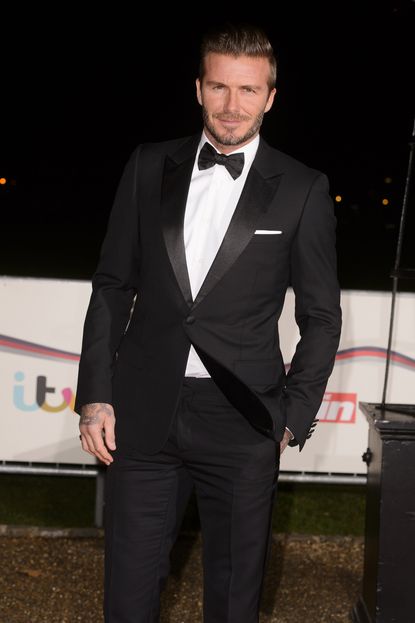 Watch out, Hollywood, David Beckham is about to star in a movie.
David Beckham has landed a part in Guy Ritchie's upcoming King Arthur movie. Watch out, Hollywood.
Golden Balls is taking a break from posing in his pants and doing the school run, to flex his acting chops in Middle Ages epic Knights of the Roundtable: King Arthur.
The former footballer will be starring alongside, it has to be said, a very dishy foursome consisting of Charlie Hunnam, Jude Law, Eric Bana and Djimon Hounsou.
But we don't think Eddie Redmayne needs to be holding on too tightly to his Oscar, as IMDB lists Becks as playing the rather vague Blackleg leader.
The news was first reported by filmdivider.com, which had learned from sources involved with the film a little bit about Beck's cameo.
'As the film tells a King Arthur origin story, there's going to be a version of the scene where Excalibur gets drawn from the stone. This is where Beckham factors in.
'And there's a little bit of a sense that Beckham's character, who fancies himself a big player in this story, gets a little ticked off when this other fellow, this upstart, is the one who can free the sword.'
There have also, apparently, been some football puns written in for Beckham's scene.
To give you a taste of what to expect and, because, well, it's David Beckham in pants, watch the Guy Ritchie-directed short film for the star's H&M SS13 underwear range.
Celebrity news, beauty, fashion advice, and fascinating features, delivered straight to your inbox!