Celebrity personal trainer Tracy Anderson is pregnant
Gwyneth Paltrow and Madonna's personal trainer, Tracy Anderson, is pregnant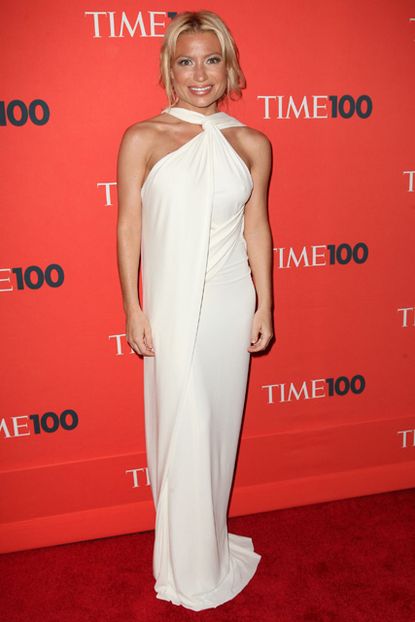 (Image credit: Rex)
Gwyneth Paltrow and Madonna's personal trainer, Tracy Anderson, is pregnant
The celebs may have to practise getting fit on their own for a while, because one of their favourite personal trainers, Tracy Anderson, has announced she is pregnant.
Anderson, whose celebrity clients include Gwyneth Paltrow, Madonna, Jennifer Lopez, Stella McCartney, Courteney Cox and Gisele Bundchen, has told US Weekly magazine she's expecting her first child with hubsand Matt Mogol.
The 37-year-old fitness guru also told the magazine she loves her job so much she cries about it: 'When I can transform someone, I get happy tears.'
But with her baby due in spring, Tracy may have to take some time off, or train the stars from sidelines.
Gwyneth Paltrow, who is one of Tracy's main clients, once told SELF magazine: 'I never thought that I'd be considered to have a good body. I was bony up top and kind of dumpy on the bottom. But my trainer, Tracy Anderson, completely changed my legs, butt, arms and stomach. I feel better than ever, too.'
The 39-year-old actress went on to say: 'When Tracy met me, she said that I had a long, square butt that she was going to redesign, and I was, like, "Yeah? Good luck!" The amazing thing is, she was right! And it's still changing!'
Let's hope Gwyn can stay in shape without Tracy for a while!
Celebrity news, beauty, fashion advice, and fascinating features, delivered straight to your inbox!