How to survive career knockbacks with your confidence in tact
You got this.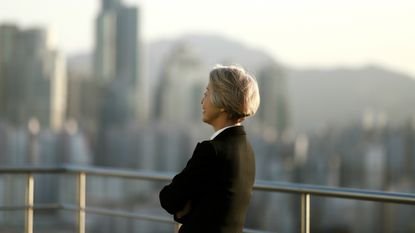 (Image credit: Getty Images)
You got this.
Resilience at work is the latest buzz term and its all about arming ourselves with the tools to survive when work throws you an unexpected curveball. From redundancy to screwing up a job interview, here's how to cope when the shit hits the proverbial.
'We're letting you go'
'Losing your job is on par with losing a partner in terms of stress, so be kind to yourself – you don't have to walk around saying, "It's all fine",' says Christina Patterson, author of The Art Of Not Falling Apart. 'Unfortunately, sometimes being made redundant is personal, but don't take it as a global sense of failure.' Sophie Sabbage, author of Lifeshocks: And How To Love Them, adds, 'Get off the however-hard-I-try, I-will-never-be-enough train. It is a natural reaction but this is a belief, not a feeling. Write down these beliefs to get them out of your head, challenge them objectively and you'll see they're not true. Being made redundant does not mean you are redundant and failing doesn't make you a failure. It makes you human.'
'You didn't get the job'
'Allow yourself a day or two to feel awful and then say, "OK, what's next?" says Patterson. 'You can't take this one personally because you don't know the story of the other person who got the job – it wasn't all in your control. It also helps to remind yourself that there is a world outside of work and take small pleasures – coffee with a friend, buying yourself flowers – to lift your spirits until you bounce back.'
'There's no promotion'
'Being refused a pay rise or passed over for a promotion does not make you worthless,' says Sabbage. 'It is not the life shock that diminishes your self-worth, but what you make it mean. These moments can expose old beliefs that have been holding you back for a long time, so reassess what is thwarting your talent and aspirations and look for where to invest them next.' Patterson adds: 'Take the emotion out of it by talking it through with a friend who can look at it from a different perspective. It's difficult, but try to be a good colleague and pleasant to work with until the next opportunity comes up.'
Join us at Marie Claire Future Shapers Live for more advice and inspiration on how to take your career to the next level this year, join us and a host of top CEOs, entrepreneurs and business women for
Celebrity news, beauty, fashion advice, and fascinating features, delivered straight to your inbox!