The morning routines of successful people will inspire you to stop pressing snooze
How do (and did) some of the most successful people really start their days?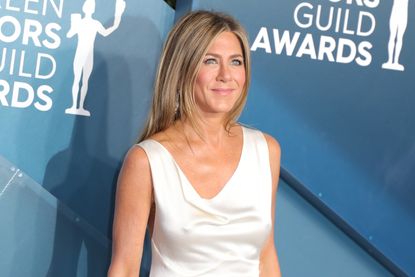 (Image credit: Getty Images)
The morning routines of the most marvellous (and richest) minds on the planet are a little bit different to ours. While we often find ourselves running out of the door at 8am with a rumbling stomach and touching up our make-up on the tube, they're practising an altogether more… shall we say wholesome start to their day.
You might think that this involves a couple of lemon waters, a sprinkling of chia seeds and a few yoga moves under the moon – but are these quirky morning habits the secret to success?
If your morning routines could use a little je ne sais quoi, check out how celebrities kick-start their day - and decide for yourself if their tips and tricks are for you (or if you'd rather press snooze...).
Don't miss our guides to the best beauty sleep products, best silk pillowcases, and best sleep masks, while you're here.
Celebrity morning routines
1. Barack Obama
The former POTUS' secret to feeling fresh in the morning is not drinking coffee. Yep - you read that correctly. He avoids the highly caffeinated drink and instead opts for a green tea, orange juice or water.
His morning routine rules are simple: exercise, and eat breakfast. He enjoys a bit of strength training or cardio as soon as he wakes up, and usually gets around five hours sleep.
2. Jennifer Aniston
The former Friends star is well-known for her youthful glow, and it's no wonder. It's been reported that she wakes up at 4.30am on a work day and drinks a mug of hot water with lemon. Then, she washes her face with soap and water and meditates for 20 minutes.
Breakfast is often a protein shake with collagen peptide to "give her a glow from the inside out" according to E! News, and then she's off to workout. It's been reported that she mixes her workouts up, sometimes hopping on a spin bike, other times lifting weights, other times moving through some yoga flows.
3. Zandra Rhodes
Dame Zandra Lindsey Rhodes is a British fashion designer best known for her punky creations during the 1970s, designs that put London on the international fashion map. So what's the secret to her creative prowess and eclectic design process?
Zandra revealed that she loves to start the day with a bowl of porridge and cinnamon, no matter where she is in the world. If she's abroad, she has a wander around before returning to draw something: "At least one watercolour a day, maybe two or three," she once revealed to Harvard Business Review. To keep the artistic juices flowing, she later heads off to a museum or, if she's tired, goes shopping. Despite this, her best work is often done abroad. "My prints nearly always come from a trip," she said.
4. Jane Austen
The 18th century English novelist, most famed for writing Pride And Prejudice and Sense And Sensibility, kept to a rigid structure each day to get her writing done. Hey, it obviously worked, because she's sold millions of books to date.
Austen composed a lot of her greatest works at home (in her Hampshire family sitting room, to be exact) and often got up at around eight, before her sisters, so she could play the piano. She would then help with the family breakfast at nine, before finally sitting down to write an hour later. Luckily, Jane's household duties were taken on by her saintly sister so she could continue writing.
It's reported that if visitors showed up, however, Jane would hide her sheets of paper and join in with the sewing so as not to look unladylike in front of company. We're so glad she strayed from conventions in order to get her stuff published.
5. Queen Elizabeth II
The Queen has beaten the record as the longest serving British monarch in history, celebrating 67 years on the throne in February this year.
Her Majesty wakes up at 7.30am and takes her Twinings' English breakfast tea in a bone china cup and saucer, served with milk, no sugar and Marie cookies brought into her room by a maid. At least, that's what a biographer who recently spent time with her revealed.
After a bath, she joins her husband, Prince Phillip, for cereal – apparently cornflakes - which is kept in tupperware containers (no, seriously).
The Queen also loves to catch up on racing news in the morning and is reportedly a big fan of the Racing Post and listening to Radio 4's Today Programme.
She then pores through government documents in her 'red boxes', scarlet leather cases that keep her legal papers safe. The only days she doesn't work are during Christmas and Easter when she takes some time off.
6. Beethoven
If unusual rituals are the key to high levels of productivity and genius then we all better start copying Beethoven's behaviour ASAP.
The German composer began every morning by counting out precisely 60 beans of coffee for his morning cuppa. Seriously. He then worked at his desk until mid-afternoon, writing music, stopping only to take a stroll around the garden, which he particularly liked in the warmer months.
A musical understudy also clocked Beethoven's washing routine, reporting it as a little odd. He wrote: 'Washing and bathing were among the most pressing necessities of Beethoven's life. [He would] pour large pitchers of water over his hands, bellowing up and down the scale or sometimes humming loudly to himself. Then he would stride around his room with rolling eyes, jot something down, then resume his pouring of water and loud singing.'
We can't fault his genius compositions but we'd have to give this bath-and-bean routine a miss.
7. Kim Kardashian
Kim Kardashian's daily beauty regime may actually surprise you.
The socialite revealed to Harper's Bazaar that she gets up at 6am every day and speaks to her children before anyone else. Then she likes to go for a run within her gated home, or on her treadmill. After this? It's claimed she "works her abs or legs" whilst listening to either R&B or classical music.
She also revealed that she tries to "have breakfast really quick, before [the kids] are properly awake at 8 am" and that this is "usually scrambled eggs or oatmeal, or a protein shake with fruit." By 9am, she's bathing/showering using 'any' shampoo or conditioner she picks up in her bathroom.
If she's filming her reality show she has her make-up done in her house at 10 o'clock, which takes a whopping 90 minutes. But, if she has to rush to a meeting, Kim says she can do her own slap 'in fifteen minutes'. Next it's onto filming, which can run all day with only one or two breaks to eat. Wow.
So now you know...
8. Marilyn Monroe
The iconic Hollywood siren famously favoured a high-protein kick-start to her day.
Speaking in 1954, she said: "I've been told that my eating habits are absolutely bizarre, but I don't think so. Before I take my morning shower, I start warming a cup of milk on the hot plate I keep in my hotel room."
"When it's hot, I break two raw eggs into the milk, whip them up with a fork, and drink them while I'm dressing. I supplement this with a multi-vitamin pill, and I doubt if any doctor could recommend a more nourishing breakfast for a working girl in a hurry."
Who would have thought Marilyn's breakfast would catch on 60 years later?
9. Charles Dickens
The British author of fifteen epic novels, including Great Expectations and Oliver Twist, had a methodical morning routine which we think was definitely the key to his literary success.
Rising at sunrise, eating by 8am, and writing in his study from 9am until 2pm: this routine was repeated every day, according to records kept by his son. Dickens hated being distracted, writing for hours, often in a trance. We need this level of dedication in the office for sure.
On a good day, Charles Dickens could write up to two thousand words (which puts our work ethic to shame), but other days he reportedly suffered from writers' block and simply stared out of the window for hours in frustration.
10. Audrey Hepburn
Meanwhile, Audrey Hepburn liked to keep things simple in the mornings.
The actress favoured two eggs and a slice of whole wheat toast first thing and never skipped breakfast, even when she was 'detoxing' – something she did each month to maintain her figure.
11. Jessica Ennis-Hill
Who wouldn't want to know the secret to winning gold at the Olympics? Our national treasure is a track and field athlete and back when she was training she shared her morning routine. It isn't as gruelling as one might expect.
At 7.30am Jessica liked to kick things off by walking her dog, then she had a very normal breakfast of cereal and orange juice. At 9am things got going on the exercise front - she started off with a hurdle session before moving onto the high jump. This went on for three-and-a-half hours. Jessica told The Telegraph she keeps hydrated by drinking "plenty of water and sports drinks to keep hydrated, and might nibble on a cereal bar."
This was followed by a light lunch of a ham sandwich and orange juice to give her energy for her shot put, plyometrics and weights in the afternoon.
On second thoughts, give this girl another medal.
12. Gloria Steinhem
The NYC-based feminist icon revealed she often 'wakes up in a panic' because her life is 'organised by deadlines and events.'
She starts the day off by catching up on the news in her bathroom whilst she gets ready, according to The Sunday Times. She then tucks into scrambled eggs for breakfast before heading off to her favourite deli in Upper East Side Manhattan to get a chai latte. After that? Appointments and meetings.
13. Winston Churchill
The former British Prime Minister's personal affairs weren't actually arranged with the kind of military precision you might expect.
Churchill famously loved a cigar and whiskey first thing in the morning. Whilst in office from 1940-1945, he reportedly woke at 7.30am but stayed in bed for hours eating breakfast, dictating to his secretaries and scanning the newspapers. Rising around 11am, he took a bath and then had a little stroll around the garden before heading to his study or meetings for the afternoon.
A famous handwritten note revealed that Churchill's huge breakfast was served on two trays: the first with 'poached egg, toast, jam, butter, coffee and milk and cold meat' and the second with 'grapefruit, sugar, orange squash (ice), whisky soda.' A lot of food for a lot of responsibility.
14. Oprah Winfrey
It's no easy task running a multi-billion dollar media empire, and Oprah takes time to focus on herself each and every day.
Oprah gets up between 5.30 and 6am, she once revealed, and is in the make-up chair by 7.30am after spending an hour in the gym. By 11.30am she's already filmed two shows and breaks to sip on a green juice made of "spinach, parsley, a little bit of apple juice, celery, and cucumbers in a blender."
She's also revealed that around this time she calls relatives in Africa "before everybody goes to bed over there." She then resumes filming for her show until 2pm, hitting the gym again before spending some time with her partner Stedman Graham in the evening.
Phew. We don't want to be a media mogul anymore.
Which famous routine has got you inspired? Tweet us at @marieclaireuk
Celebrity news, beauty, fashion advice, and fascinating features, delivered straight to your inbox!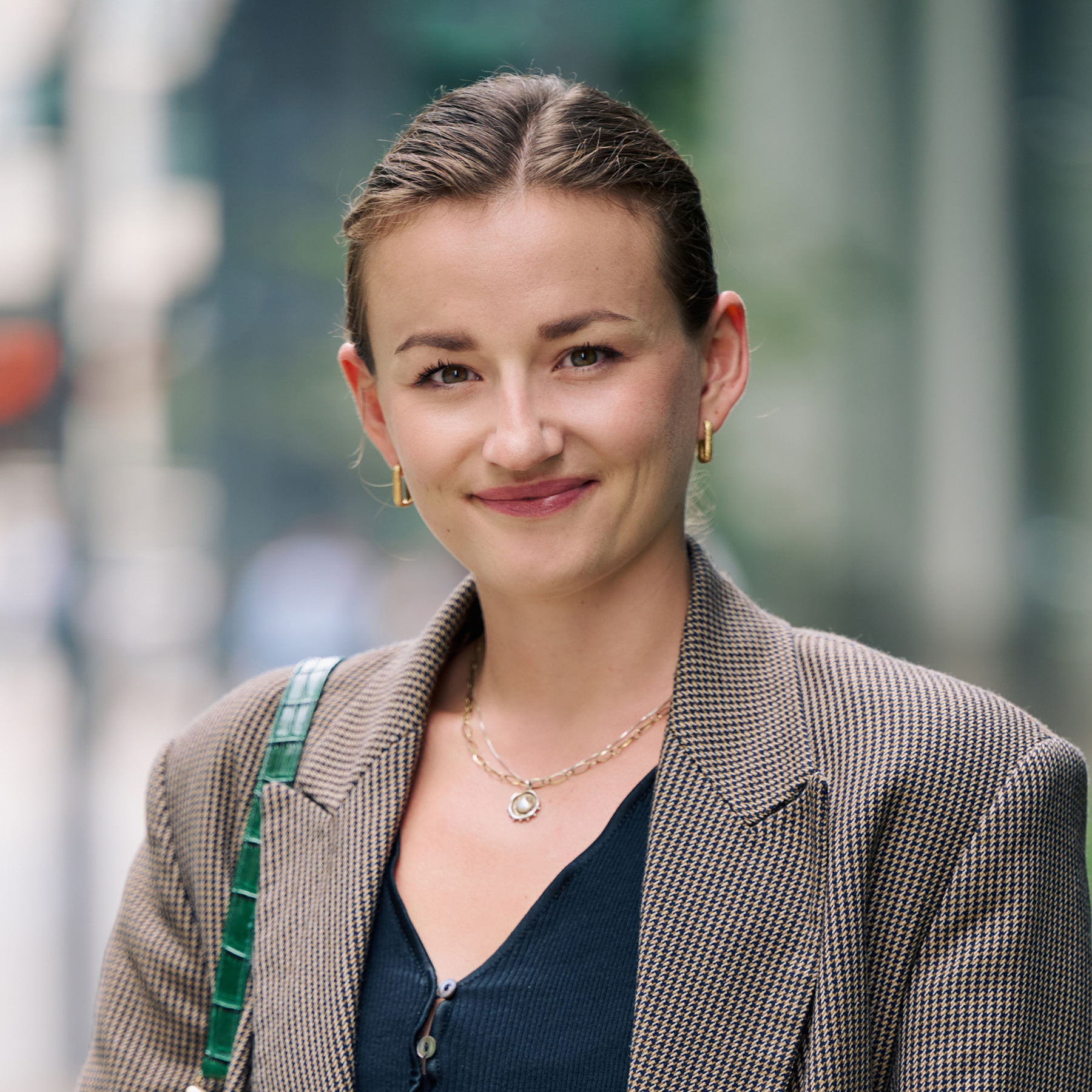 Health, Sustainability and Relationships Editor
Ally Head is Marie Claire UK's Health, Sustainability, and Relationships Editor, eight-time marathoner, and Boston Qualifying runner. Day-to-day, she works across site strategy, features, and e-commerce, reporting on the latest health updates, writing the must-read health and wellness content, and rounding up the genuinely sustainable and squat-proof gym leggings worth *adding to basket*. She regularly hosts panels and presents for things like the MC Sustainability Awards, has an Optimum Nutrition qualification, and saw nine million total impressions on the January 2023 Wellness Issue she oversaw, with health page views up 98% year on year, too. Follow Ally on Instagram for more or get in touch.