This is the star sign that's had the most sex in 2016
Bad news if you're an Aries.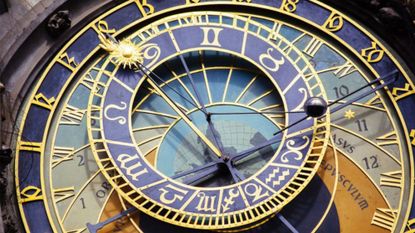 Bad news if you're an Aries.
How's 2016 been for your love life? If your year has been anything like mine then you've probably spent the last 12 months swiping through the best Tinder has to offer (still waiting guys). Perhaps 2016 saw you and your partner working out how to survive a long distance relationship? Or maybe you're one of the lucky ones who have worked out the secret to a happy relationship and how to have a better sex life?
But what if your zodiac sign has actually impacted how successful (or not) your sex life has been in 2016?
Well, period tracking app Eve have pulled together an end of year review (if you will) which has revealed which zodiac signs have had the most sex over the last 12 months. Because you know, why not?
Using data from over 500,000 users who have logged their sexual activity and period habits into the app, Eve have worked out which star sign has had the most action this year. And which star sign has had the least (come on, it has to be someone).
So if you were born between January 20th and February 18th then congratulations, as Aquarius is apparently the star sign that had the most sex this year. Coming close behind (pun intended) was Virgo, Taurus, Libra and Pisces.
If your birthday falls between March 21st and April 19th and you've experienced somewhat of a dry spell throughout 2016 then then the fact you're an Aries could be to blame, as this is the star sign that's had the least activity in the bedroom according to Eve's data.
Of course, the fact that NASA have recently revealed your star sign is probably wrong and have invented a new zodiac sign does change things slightly. It's also worth taking into account that the majority of Eve users might be Aquarius (or Virgo and Taurus) or that there just aren't many Aries on the app.
So there we have it. It's quite literally written in the stars.
Kind of.
Celebrity news, beauty, fashion advice, and fascinating features, delivered straight to your inbox!