You won't believe how many members of the British public own a sex toy
Are you part of the club?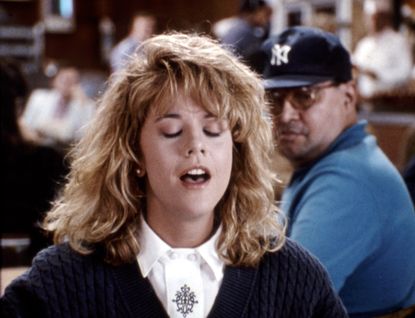 (Image credit: Everett/REX/Shutterstock)
Are you part of the club?
Given that less than a fifth of British women feel satisfied with their sex life, it's no surprise than many women invest in the best sex toys for women and the best sex toys for couples in order to liven things up between the sheets.
But have you ever wondered just how many members of the Great British public actually own a sex toy?
Well, winners of the award winning sex toy the O-Wand, Mr & Mrs Toy decided to commission a survey and find out just how many of us of Brits own a sex toy (and the results may shock you).
Yep, apparently just under three million of us own a device designed to stimulate our pleasure.
For those of you looking for specifics, the exact number is a staggering 2,947,200 - almost half of the population of the UK.
The survey found that women are most likely to use a sex toy, whilst only one in eight men would admit to owning a sex toy.
Arguably the most surprising results of the survey found that those aged between 45 to 54 years old confessed to owning the most sex toys, with eight percent of people who fell into this age bracket admitted to owning five or more sex toys.
One of the most popular answers for owning a sex toy given was to push boundaries in the bedroom, and vibrators came first (no pun intended) as the number one sex toy of choice.
Gordon Goodall, the Director of Mr & Mrs Toy and has said: 'It's great to see this being talked about more openly.'
'Stereotypes suggest that the older generation have a lower sex drive than the younger, but our survey disproves this theory. It has certainly painted an interesting picture of Britain's bedroom habits!'
'With sex toys becoming part of daily (or at least weekly) life for people up and down the country, we want to encourage everyone to find the right toy for them.'
Well, with so many of us using them we think it's safe to say that's certainly happening.
Celebrity news, beauty, fashion advice, and fascinating features, delivered straight to your inbox!