As rumours about Jonah Hill and ex-Sarah Brady circulate - 5 ways to spot if you're in a toxic relationship
Relationship expert Elaine Parker explains how to get the support you need.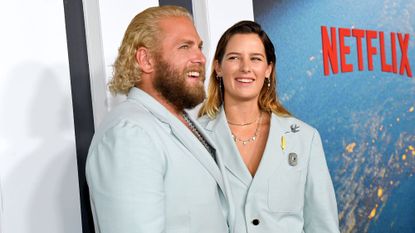 (Image credit: Getty Images)
By now, you'll likely have seen the rumours circulating about Jonah Hill and ex-girlfriend Sarah Brady.
Two years since they first confirmed their romance, Brady has accused the Superbad actor of "emotional abuse," sharing a number of alleged text exchanges between the pair.
Over the course of their relationship, the surf instructor claims that the actor asked her to remove images where she's in a bikini from her Instagram (She purports he text her: "Respect however you want to live your life you only get one. Sort of done with explaining myself" and then asked her to choose a photo that "wasn't your a** in a thong.").
He also said he'd "made his boundaries clear" and it "wasn't his place to teach" the surf instructor what behaviour would satisfy him. "You refuse to let go of some of them and you've made that clear and I hope it makes you happy," he apparently text her.
In other text exchanges, Brady claims that Hill listed his personal "boundaries for a romantic partnership."
They constitute: "Surfing with men; boundaryless [sic] inappropriate friendships with men; to model; to post pictures of yourself in a bathing suit; to post sexual pictures; friendships with women who are in unstable places and from your wild recent past beyond getting a lunch or coffee or something respectful."
Sharing with her followers, she wrote: "This is a warning to all girls. If your partner is talking to you like this, make an exit plan. Love y'all! Call me if you need an ear."
In another post, she shared: "I too struggle with mental health but I do not use it to control [others] like he did to me."
While Hill is yet to respond to the accusations and it hasn't been confirmed the texts are legitimate, if they are, it's a clear example of a toxic relationship. So, what constitutes "toxic" behaviour? Good question. "The relationship usually starts out great and you'll likely be showered with gifts and compliments - also known as love-bombing," Elaine Parker, founder of Safer Date, explains. "Then, things quickly change."
Has your partner ever started controlling who you see, isolating you from family and friends, checking your phone to see who you've been talking to, or withholding money so you can't go out? "These are all signs of a toxic relationship," explains Parker.
Sadly, research from The Daily Mail found that 60% of us choose to stay in unfulfilling relationships. Similarly, one in three women is thought to have experienced some form of physical violence by an intimate partner.
Worried you might be in a toxic relationship yourself? Here, Parker explains the five warning signs to look out for. Don't miss our guides to how to spot negging, coercive control and quiet quitting, while you're here.
Your guide to a toxic relationship
Toxic relationships come in many forms, but the main signs to look out for, Parker explains, are:
Controlling behaviour
Lack of trust
Jealousy
Financial control
Isolation.
Why do those in toxic relationships struggle to talk about them?
For friends and family on the outside looking in, they just want to see their loved one happy without upsetting them, shares the CEO.
"Telling a friend that you have concerns about the new love of their life could destroy the relationship. It's a really difficult conversation to have, but it's such an important one," she continues.
5 ways to speak to your friends about a toxic relationship
Telling a friend or family member that you have concerns about their new partner is an extremely difficult thing to do. The last thing you will want to do is upset or alienate them – especially when they may seem really happy – but it's so important that you do not ignore your feelings.
1. Don't ignore your feelings
First things first: always trust your gut. "If you feel something isn't right and you are concerned, please don't ignore it."
2. Start by talking
Next step: open up. "Talking is definitely the right place to start," shares Parker.
3. Or if you can't, write it down
Writing about this topic is also a way to communicate your concern or broach whether your friend is experiencing a toxic relationship.
"Whether you're stuck in a dangerous relationship or you're a friend or family member desperately wanting to voice your concerns but not knowing how to do so without upsetting anyone, it can be a softer way to help," she goes on.
4. Use Clare's Law
Do you really feel that it is too difficult or that your friend won't listen? Try Clare's Law.
"Clare's Law was set up in 2014 to let people find out if their partner, or a friend's partner, has a history of domestic violence," explains Parker. "Some of my friends and family have told me that they tried to tell me their concerns about my ex-partner. I clearly didn't listen or agree, but if a Clare's Law check had been done, there's simply no way I could've ignored all of the information the police had stored. The domestic abuse, violence, stalking….it was all there to be found."
Where to start? You can request a Clare's Law check through your local police force by visiting a police station, phoning 101 or contacting your local police via email. "Most police forces also have an online application process available through their websites," she continues. "The process is very simple – I used it a couple of years ago for a friend who had met someone online and I recognised so much of her new partner's behaviour. It turned out that he had a history of child abuse and she was in danger of having her own daughter removed from her care if she stayed with him."
"Yes, it was an awkward conversation to have, but I'm so pleased that I did it and she was able to end the relationship without him discovering the checks."
5. Make sure you can offer them the right support
And finally, know that when you do broach the topic, you'll need to be able to offer the right support, too.
If you need support or need to know how someone else can get the right support, try the following:
Women's Aid: Email helpline@womensaid.org.uk
The Freephone National Domestic Abuse Helpline run by Refuge: 0808 2000 247
Men's Advice Line: 0808 8010 327
ManKind: 0182 3334 244
Galop: 0800 999 5428
Karma Nirvana: 0800 5999 247
Respect: 0808 802 4040.
"The relationship moved quickly - but why didn't I see his toxic traits?"
Elaine Parker founded Safer Date after she survived an abusive relationship. Here, she shares her story.
"I started using dating apps online in 2016. I had been a single parent for years and I was terrified of dating again. Despite my strong sense of independence and good social circle, I felt as though something was missing from my life. A few of my friends met their partners online and are still very happy with them to this day, so I decided to give it a go."
"I tried a very popular free dating site thinking I had nothing to lose. I chatted to a few people. There was a mix of strange, boring and downright weird folk on there, but then I received a message from someone that stood out. He was charming, asked about me, and could actually hold a conversation, and that's where it all began."
"To cut a long story short, we met up for our first date, clicked, and I felt on top of the world. I literally had no idea that what I was experiencing was a thing called "love bombing." I'd never even heard of it."
"Unfortunately, it worked. The relationship moved quickly. He moved in and we later got engaged. It was only on the night of our engagement party that his true colours really emerged and from there it went from bad to worse. I then had to endure domestic abuse, sexual assault, rape, stalking and harassment. What makes matters worse, he had a long history of domestic abuse and was very practised at this behaviour, yet still, unbelievably using dating apps."
"He's now in prison for what he did to me, but why didn't I see his toxic traits? Did anyone else see them? Did they try to tell me? It's such a difficult conversation to have, but it is so important, so I want to explore different viewpoints to help anyone else in this kind of situation."
If you or someone you know is experiencing abuse, contact Women's Aid and connect to a support worker with its new instant messaging service.
Celebrity news, beauty, fashion advice, and fascinating features, delivered straight to your inbox!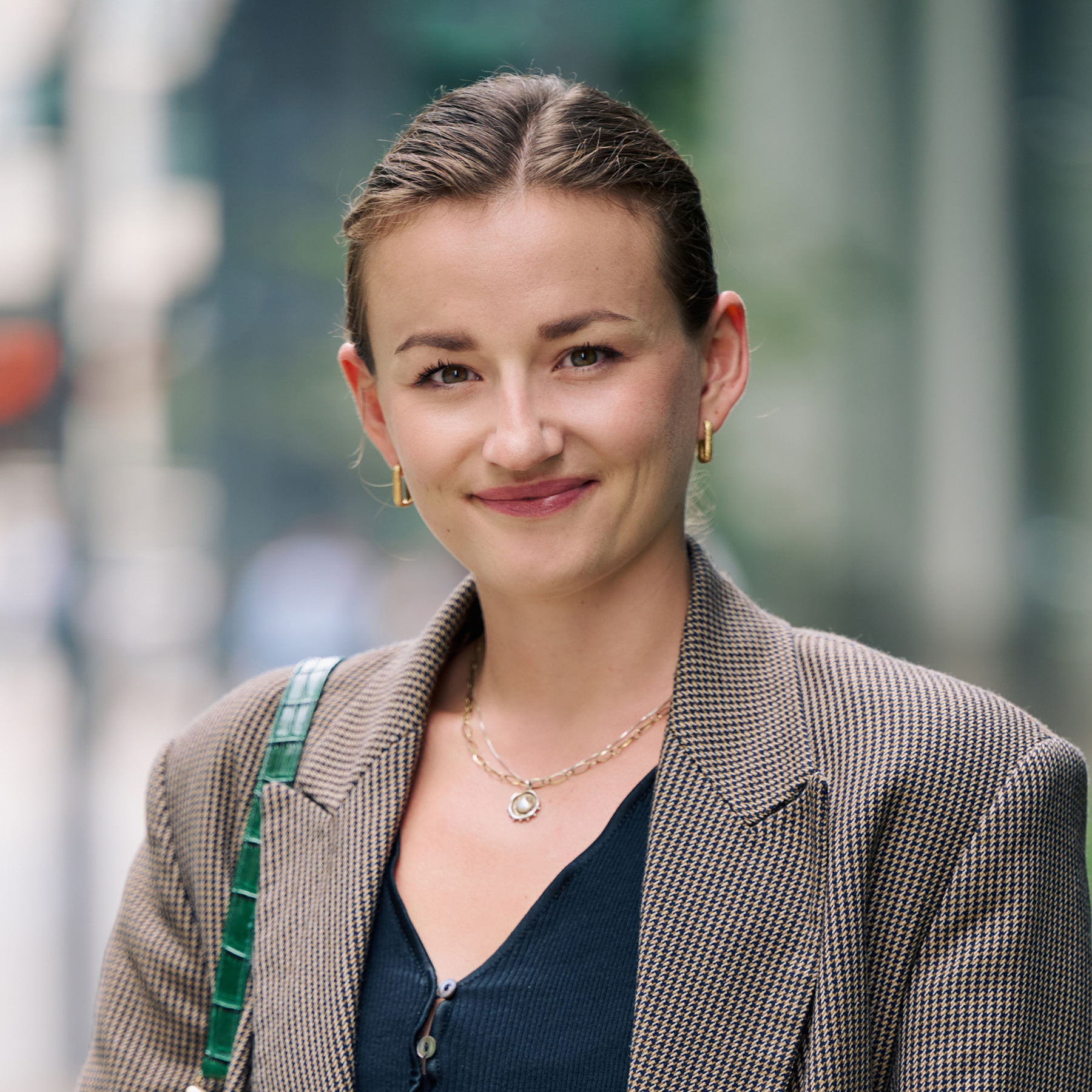 Health, Sustainability and Relationships Editor
Ally Head is Marie Claire UK's Health, Sustainability, and Relationships Editor, eight-time marathoner, and Boston Qualifying runner. Day-to-day, she works across site strategy, features, and e-commerce, reporting on the latest health updates, writing the must-read health and wellness content, and rounding up the genuinely sustainable and squat-proof gym leggings worth *adding to basket*. She regularly hosts panels and presents for things like the MC Sustainability Awards, has an Optimum Nutrition qualification, and saw nine million total impressions on the January 2023 Wellness Issue she oversaw, with health page views up 98% year on year, too. Follow Ally on Instagram for more or get in touch.