3 athletes of colour share the obstacles they've faced and overcome in pursuing their careers
Plus, explore what changes need to happen to ensure equal opportunities for all.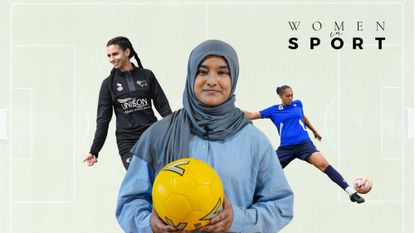 (Image credit: Kira Rai, Lipa Nessa and Jade Richards)
England winning the Euros 2022 was a groundbreaking moment for us Brits. Watching the Lionesses lift the trophy at Wembley Stadium made history in more ways than one - not only was it the first time England had won an international match in over 50 years, but the victory was secured in front of a recordbreaking crowd for a women's international fixture.
You'd be forgiven, then, for assuming the watershed moment would have inspired a whole new generation of young female talent. The reality? Not according to research from Football Beyond Borders, which suggests it's had little effect on engagement - only one in five teenage girls plays for a club. And sadly, these statistics drop even further within ethnic communities.
While there are a whole host of reasons this might be the case, from socioeconomic factors to barriers to entry, last year's tournament raised questions about the limited representation of diversity in the squad. Only three black players, Jess Carter, Demi Stokes and Nikita Parris, formed part of the team, with the Professional Footballers Association noting that under 10% in the elite women's game come from diverse backgrounds, a stark comparison to 43% of male players in the Premier League.
At the time, ex-England international and pundit Lianne Sanderson called for a change. "People say to me they don't relate to this England team. Visibility is key, and there needs to be a long-term adjustment. Not picking a player because they're from an ethnic minority, but a strategic programme to get better representation in the game," she shared.
So, what needs to happen in order to level the playing field and ensure everyone is offered the same sporting opportunities? Here, Marie Claire UK chats to three women of colour about the obstacles they faced pursuing sporting careers, plus explores the issue of lack of diversity in sport.
Diversity in sport: "Some people think because I'm brown, I shouldn't play football - I use that as motivation."
Back in April, the FA hosted their first event celebrating the Sikh festival, Vaisakhi, along with female players from South Asian heritage. Among them was Derby County football striker, Kira Rai.
"As a Punjabi-Sikh, it was so nice to be in a room full of everyone involved in the game in different aspects, all on the same page," she shares exclusively with MC UK.
Growing up in Derbyshire, it was a "dream come true" when Kira was asked to play for her National League home side. It wasn't until she was called into the first team that she knew something was wrong. "I was still the only brown girl - [there was] maybe one other that I played against."
She reflects that she found this hard to wrap her head around, given that Office for National Statistics research shows that 9.6% of the English population identify as Asian, or Asian British.
"When you look at South Asians in terms of the proportion in society, we make such a big percentage of it," she continues. "You'd assume that would be reflected in sport, but it isn't. What's gone wrong?".
So, how did Rai make it professionally when others didn't? Good question. For her, the community played a large part and has been one of the biggest influences in encouraging her to stick to her sporting dreams. Noting her appreciation of the Derby County fan group, Punjabi Rams, she's also using her religion as a guiding encouragement to break barriers within the sport.
"Some people may think that because I'm brown or Sikh, I shouldn't play football," she reflects. "I just use that as motivation, I'm going to prove myself and change the stereotype at the same time."
"I want to change the world with a hijab on my head and a football at my feet."
It's these deep-rooted stereotypes, however, that often deter other aspiring athletes from pursuing careers. Take Lipa Nessa, for example, a semi-professional footballer from Bedfordshire, who wants to "change the world with a hijab on her head and a football at her feet."
Yet sadly, it hasn't all been straightforward. Having made the decision to wear her headscarf during games (she shares that she wanted to feel closer to her Muslim faith), Nessa started to notice microaggressions and discriminatory behaviour from spectators and even coaches.
"I got a lot of Islamophobic comments as a teenager," she reflects. "In my first game, the opposition's parents made aeroplane noises. I tried to block it out, but unfortunately, it affected the way I played and psychologically I was out for months."
"I moved to another club and during practice my headscarf shifted and I got told not to wear "that stupid thing" on my head."
In short, she "didn't feel safe" or supported in a career path she had always dreamed of pursuing. But channelling the abuse into something positive, Nessa turned to activism to ensure other young girls didn't face the same racism. Working with the Muslim Sports Association, she now works to encourage other young girls into sports who may not be made to feel it's for them.
One of the hardest parts has been convincing parents to let their children give sports a go, she shares. "It was a cultural barrier, for my generation at least," she admits. "But they're becoming more open to the prospect of their children working in the industry" - partly thanks to role models like Nessa paving the way.
So yes, in her opinion, progress is being made - slowly but surely. "I can see the progress being made by governing bodies and charities," she shares. That said, sadly, she doesn't feel it's translated in the media or in the way brands represent communities. How do we change this? Talking more about the issue and educating each other on the issues athletes of colour face, in her opinion, is key.
"Geographically, it can be really challenging."
Blackburn Rovers defender Jade Richards has never felt judged for her race or gender. Having grown up in a multicultural area in the West Midlands, she played football at school with the boy's team. That said, as she was unable to take part in their tournaments, she had to travel out of the city to female football academies.
"I'd have to catch the bus, but in the rural areas where the clubs for girls were, there was no accessibility, making it really difficult for players or parents that couldn't afford to travel," she explains. "Geographically, it can be really challenging."
Chelsea's Women's Super League boss Emma Hayes mirrors Richards' view, recently calling out the shortage of outdoor spaces in urban areas as a major barrier to entry for many aspiring athletes and calling for more academies to be built across inner cities.
Bottom line? Change is essential, but there's hope in the football world it will get better over the next three years. Case in point: the Professional Footballers' Association just launched their #SeeItAchieveIt campaign, aiming to "address the under-representation in the women's game by creating a network for current WSL players with Black, Mixed Heritage and Minority Ethnic backgrounds."
They plan to increase the visibility of diverse role models, launching videos with existing athletes but further implement a three-year strategy to encourage younger girls from Black, Mixed Heritage and Minority Ethnic backgrounds into footballing careers.
Arsenal's Nikita Parris, one of the footballers starring in the campaign, praised the PFA for the move, sharing: "It allows young people to see the pathway they can take and really dream and believe that they can achieve it because those who have gone before them have done it."
It's also been backed by former Brighton and Hove defender, Fern Whelan. "Our next phase will include working with former players to build a collective of inspiring role models. You can't underestimate the power of role models and the impact they can have," she shares.
While there's certainly a long way to go, for many, the Lionesses' win last year highlighted a lack of diversity in the team, encouraging conversations about barriers to entry and further, what more needs to be done. Here's to having those conversations and ensuring all young athletes are given equal opportunity.
Celebrity news, beauty, fashion advice, and fascinating features, delivered straight to your inbox!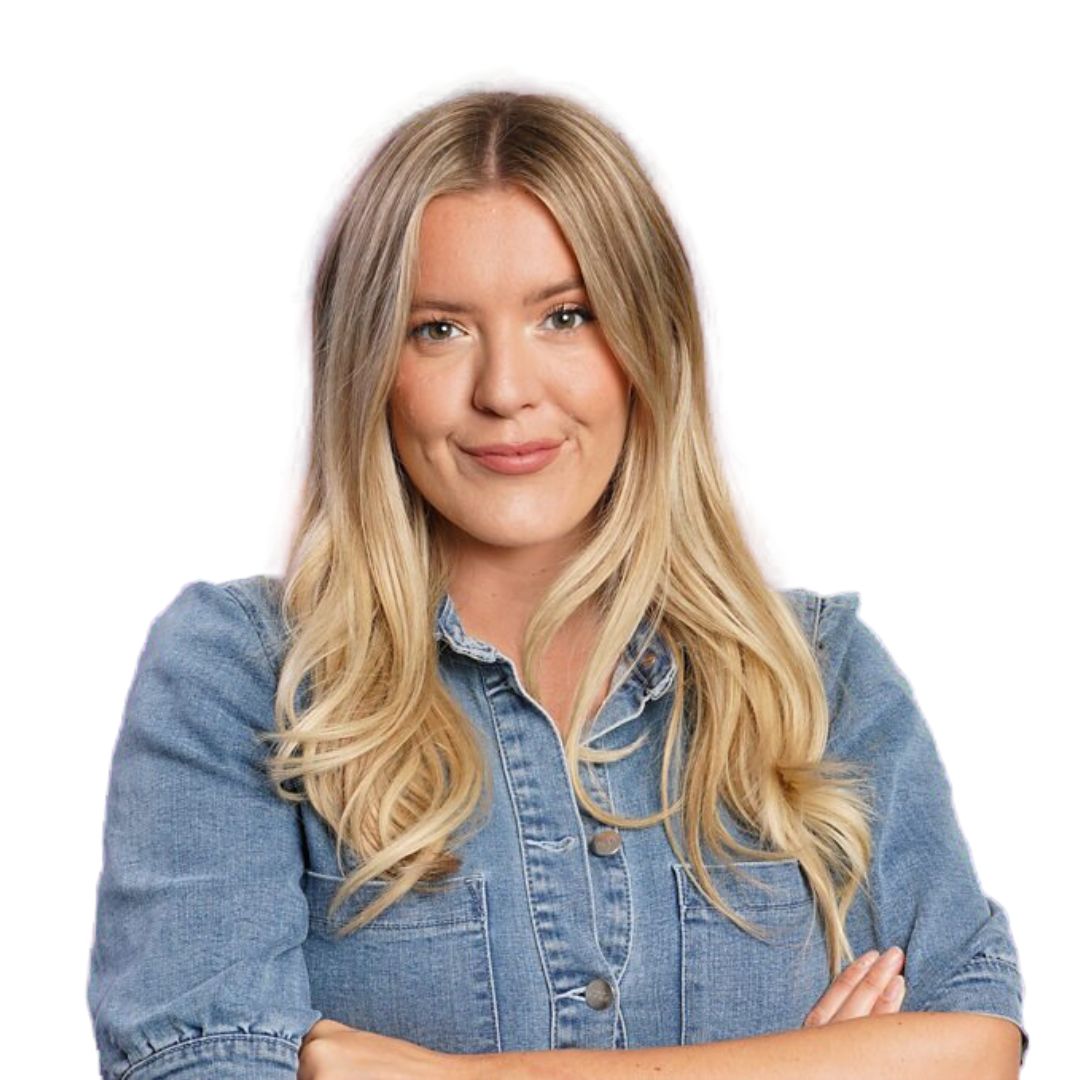 BBC Solent Women's Sports Show presenter & TalkSport Correspondent
Fern Buckley is a journalist and presenter from the south, who has a huge passion for football and motor racing, as well as driving a positive change for equality in sport. She hosts the weekly Women's Sport Show on BBC Radio Solent, as well as reporting on Formula 1 and women's football for talkSPORT.
During her time as a presenter, she has interviewed some of the biggest names in sport, from Lionesses head coach Sarina Wiegman to Olympic stars Dame Kelly Holmes and Paula Radcliffe, as well as former British No.1 tennis star Johanna Konta.
Follow her on Instagram for more.