9 out of 10 expats say life is better abroad
Britons who have taken the step to live abroad admit they are vastly happier and enjoy a better quality of life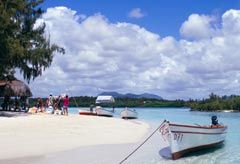 (Image credit: Rex Features)
Britons who have taken the step to live abroad admit they are vastly happier and enjoy a better quality of life
Ever imagined what life would be like if you packed up your things and moved abroad? The answer, according to a new survey, is extraordinarily better.
A surprising 9 out of 10 British expats admit that they now earn more and enjoy a better work-life balance since leaving the UK.
According to the study carried out by NatWest, pay for managers and professionals who work abroad is up to £20,000 more than over here.
In the current economic climate, it is perhaps not surprising that British emigration is at a record high?
In 2006 alone, over 20,000 British citizens left the country to live abroad, followed by a further 169,000 in 2007.
Dave Isley, head of NatWest's International Personal Banking division, said: 'The fact that fewer expats say they will return to the UK in the future, compared to three years ago, proves that the pace of life, work-life balance and earning potential abroad means life as an expat is sunnier in more ways that one - and that they are weathering the financial storm.'
But it's not just about money. The survey revealed that natural environment was the principle attraction, followed by climate, culture and leisure, healthcare, education, financial security, safety and security and infrastructure.
'It seems the grass really is greener for Brits living abroad as our study shows,' concluded Isley.
Are you thinking about taking the plunge and moving abroad? Or perhaps you have already. If so, we want to hear from you by writing your comments below.
Celebrity news, beauty, fashion advice, and fascinating features, delivered straight to your inbox!