Why Women Just Can't Say No...
You're a strong woman. You juggle family, friendships and a storming career. So why is there still one person – your mother, partner, sibling or friend – that you just can't say no to? It's simple...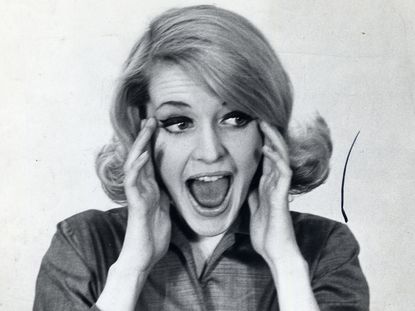 (Image credit: Rex Features)
You're a strong woman. You juggle family, friendships and a storming career. So why is there still one person – your mother, partner, sibling or friend – that you just can't say no to? It's simple...
There's no doubt women have an increasingly strong voice. From the boardroom to the bedroom, putting forward our opinions has become instinctive. But there comes a time, frequent or not, that you find yourself in a rather awkward situation in which you just can't say no. Why? For five simple reasons, according to Behavioural Psychology Expert Karen Meager...
1. Guilt 'Many of us were brought up to be nice and helpful,' says Karen. 'Helping other people is good, and not helping people is "selfish". Therefore we create the false boundary between ourselves and others that we have to give and give, and that it's not okay to look after ourselves.'
What should you do? Meet them in the middle. Karen says: Just saying no will probably not come across well, plus you'll feel so uncomfortable about doing it. So when you are asked for help, or feel yourself being pulled to offer help, stop and think "what would I be prepared to do? What would be OK for me?" then offer to do that.'
2. Fear of looking lazy Karen reveals: 'If you have a fear of looking lazy, you are probably doing way too much, people who are lazy don't actually have a fear of looking it!'
What should you do? Appreciate your own value. You're not lazy, you're efficient. Karen adds: 'It's natural to think that the things we do well are easy and envy those who do something we can't, but you need to get in touch with your talents. If you are a great organiser, that will be easy for you (so you won't think it's valuable) but for others they will admire how brilliant you are at organising.'
3. Over-explaining Do you find yourself explaining the ins and outs of your hectic schedule and totally over-sharing when trying to say no to something you don't want to do? Karen points out: 'If we need to over-explain it's usually because we feel bad in some way and want to make the other person understand just why we are too busy'. What should you do? Learn to say as little as possible. Karen suggests you 'practice being succinct and remember that conversations are a two-way thing. If someone needs more information about why you can't do something, they can ask for it.'
4. Need for praise Who doesn't want to be known as a nice person? Being a 'yes' woman makes other people happy. Plus, you feel a sense of validation when someone utters 'thank you' in return. The problem? Karen indicates: 'The need for praise means we are likely to sacrifice our own needs too much to please others.'
What should you do? Look after number one. She proposes you 'start praising yourself for taking care of your own needs. Start with small things like negotiating that your parents come to you for dinner rather than you always going there (if that's what you want), or having a bath and an early night with a book and letting someone else pick the kids up. That will redress the balance'.
5. Fear of rejection What if you say 'no' once; then you never get asked again? Will people delete you from their iPhone favourites list if you don't say yes? Karen says: 'When you have a fear of rejection, you have learnt somewhere in life that if you say no to people, they won't like you.'
What should you do? People-watch. Karen says: 'Look out for examples of people saying 'no' and still being accepted by the other person. This could be at work where someone says no in a meeting but are still friends afterwards, or in a negotiation or debate where people remain courteous and polite even when they disagree.'
Come on, you can do it - and if you're still not sure, maybe these 25 empowering quotes from women who kick ass will help
Celebrity news, beauty, fashion advice, and fascinating features, delivered straight to your inbox!