28 empowering quotes from women who kick ass
Who run the world? Girls. And these women are our inspiration...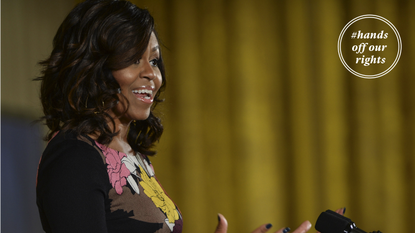 Who run the world? Girls. And these women are our inspiration...
We're just a few months into 2017 and it has already been a tough year for women. It's times like these that we need to celebrate female strength and look to the kick ass women who are paving the way for us all.
To celebrate International Women's Day, we have compiled some inspirational quotes about female empowerment from some incredibly strong women, from Hillary Clinton and Malala Yousafzai to Michelle Obama and Caitlin Moran.
1. Hillary Clinton 'I suppose I could have stayed home and baked cookies and had teas, but what I decided to do was to fulfil my profession, which I entered before my husband was in public life.'
2. Emma Watson 'I think women are scared of feeling powerful and strong and brave sometimes. There's nothing wrong with being afraid. It's not the absence of fear, it's overcoming it and sometimes you just have to blast through and have faith.'
3. Michelle Obama 'I am an example of what is possible when girls from the very beginning of their lives are loved and nurtured by people around them. I was surrounded by extraordinary women in my life who taught me about quiet strength and dignity.'
4. Malala Yousafzai 'I raise up my voice – not so I can shout, but so those without a voice can be heard… we cannot succeed when half of us are held back.'
5. Madonna 'To the doubters and naysayers and everyone who gave me hell and said I could not, that I would not or I must not – your resistance made me stronger, made me push harder, made me the fighter that I am today. It made me the woman that I am today. So thank you.'
6. Sheryl Sandberg 'Men still run the world; I'm not sure it's going so well.'
7. Angelina Jolie 'Figure out who you are separate from your family, and the man or woman you're in a relationship with. Find who you are in this world and what you need to feel good alone. I think that's the most important thing in life. Find a sense of self because with that, you can do anything else.'
8. Cher 'Women have to harness their power – it's absolutely true. It's just learning not to take the first no. And if you can't go straight ahead, you go around the corner.'
9. Angela Merkel 'You could certainly say that I've never underestimated myself, there's nothing wrong with being ambitious.'
10. Beyoncé 'We need to reshape our own perception of how we view ourselves. We have to step up as women and take the lead.'
11. Amy Schumer 'I am a woman with thoughts and questions and shit to say. I say if I'm beautiful. I say if I'm strong. You will not determine my story – I will.'
12. Eleanor Roosevelt 'A woman is like a tea bag – you never know how strong she is until she gets in hot water.'
13. Roseanne Barr 'The thing women have yet to learn is nobody gives you power. You just take it.'
14. Anita Roddick, founder of the Body Shop 'If you think you're too small to have an impact, try going to bed with a mosquito.'
15. Theresa May 'I've always championed women in politics. We just get stuck in; politics isn't a game. The decisions we make affect people's lives, and that is something we must all keep to the forefront of our minds.'
16. Rebecca West 'I myself have never able to find out precisely what a feminist is. I only know that people call me a feminist whenever I express sentiments that differentiate me from a doormat.'
17. Anaïs Nin, American author 'I, with a deeper instinct, choose a man who compels my strength, who makes enormous demands on me, who does not doubt my courage or my toughness, who does not believe me naïve or innocent, who has the courage to treat me like a woman.'
18. Ella Fitzgerald 'Just don't give up trying to do what you really want to do. Where there is love and inspiration, I don't think you can go wrong.'
19. Oprah Winfrey 'Think like a queen. A queen is not afraid to fail. Failure is another steppingstone to greatness.'
20. Diana Ross 'Instead of looking at the past, I put myself ahead twenty years and try to look at what I need to do now in order to get there then.'
21. Ayn Rand 'The question isn't who's going to let me; it's who is going to stop me.'
22. Lupita Nyong'o 'I hope that my presence on your screen and my face in magazines may lead you young girls on a beautiful journey, that you will feel validation of your external beauty, but also get to the deeper business of being beautiful inside.'
23. Marie Curie 'Life is not easy for any of us. But what of that? We must have perseverance and above all confidence in ourselves. We must believe that we are gifted for something and that this thing must be attained.'
24. Gloria Steinem 'We've begun to raise daughters more like sons, but few have the courage to raise our sons more like our daughters.'
25. Caitlin Moran 'So here is the quick way of working out if you're a feminist. Put your hand in your pants. a) Do you have a vagina? and b) Do you want to be in charge of it? If you said "yes" to both, then congratulations! You're a feminist.'
26. Amy Poehler 'I just love bossy women. I could be around them all day. To me, bossy is not a pejorative term at all. It means somebody's passionate and engaged and ambitious and doesn't mind leading.'
27. Margaret Thatcher 'If you want something said ask a man, if you want something done ask a woman.'
28. Virginia Woolf 'For most of history, Anonymous was a woman.'
Celebrity news, beauty, fashion advice, and fascinating features, delivered straight to your inbox!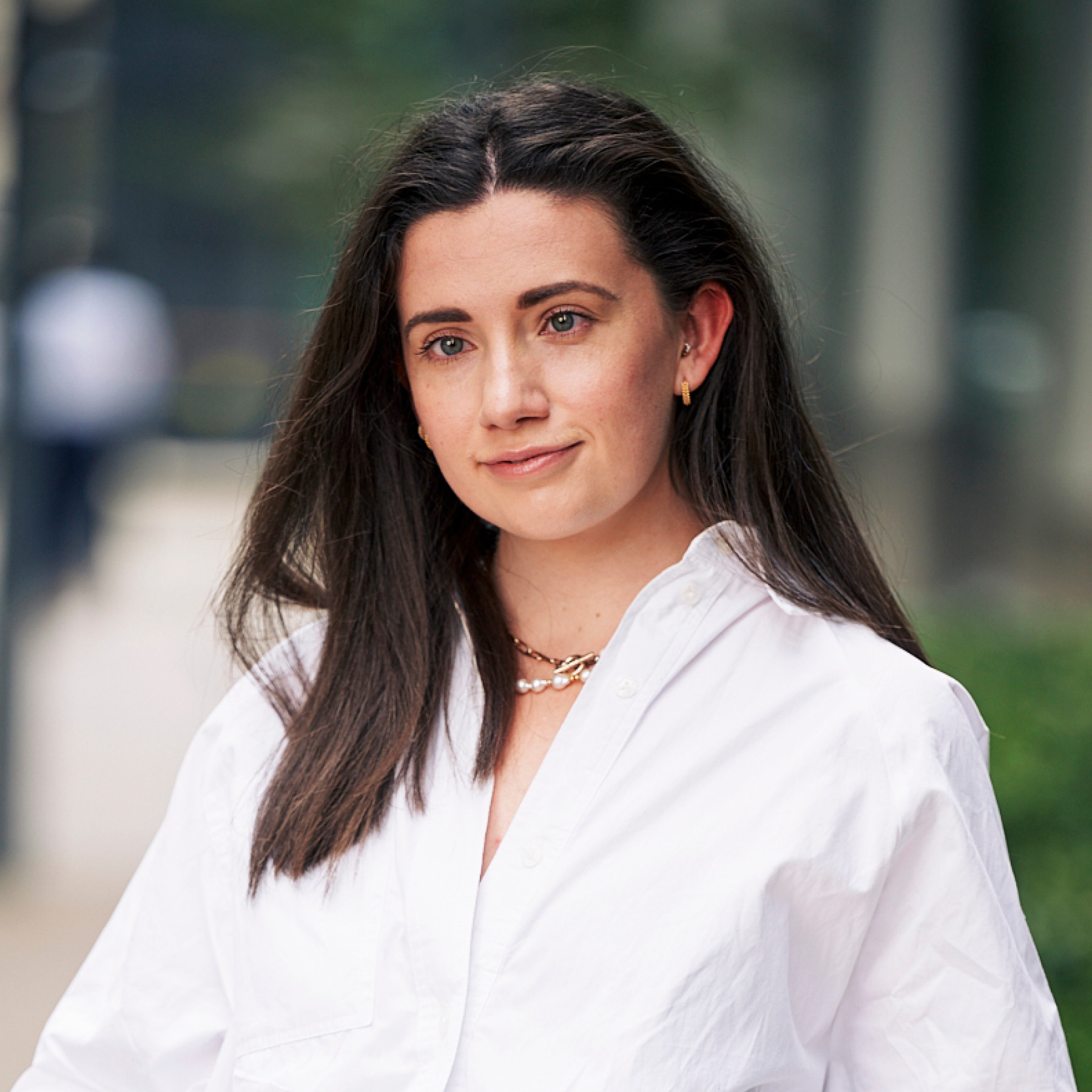 Jenny Proudfoot is an award-winning journalist, specialising in lifestyle, culture, entertainment, international development and politics. She has worked at Marie Claire UK for seven years, rising from intern to Features Editor and is now the most published Marie Claire writer of all time. She was made a 30 under 30 award-winner last year and named a rising star in journalism by the Professional Publishers Association.