Every French girl I know swears by this skincare brand—and I've just tried it for the first time
It has finally hit UK shores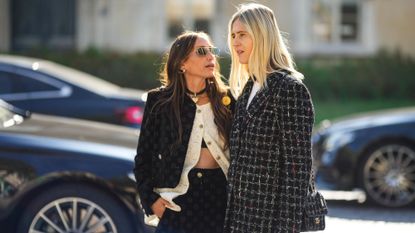 (Image credit: Getty Images/Edward Berthelot /Contributor)
I have spent a huge chunk of my professional life interviewing French women. I've spent so much time speaking with French brand founders, French models and French influencers, in fact, that I like to think I have a pretty good idea of what makes their beauty worlds turn. Why? Because let's face it, French women have an unrivalled sense of effortless chicness. From French bobs and the perfect red lip to effortless waves and clear, glowing skin—I want to know the secret behind every French beauty stereotype out there.
An overwhelming French beauty lesson that I have learned from my absorbed wisdom is the importance of skincare in French daily routines. I don't just mean doing your skincare either. French women champion skin in every aspects of their lives (including regular visits to a dermatologist), meaning they take what they put on their skin very, very seriously. Therefore, whenever I receive a product recommendation from a French woman, chances are I'm going to try it.
And for many years now there has been an issue with this for me. While we can shop most of the French-favourite brands on UK shores, there was one stand-out that, up until now, I haven't been able to get my hands on—Oh My Cream.
Over the years, I have listened to French women wax lyrical about Oh My Cream. If you're not yet familiar with the brand, let me explain. A French 'concept' store, Oh My Cream houses some of the best luxury beauty brands out there under one roof. With stores sprawling from Lille and Lyon through to Paris, Provence and Bordeaux, Oh My Cream has become somewhat of a household name in France.
Stocking brands such as Augustinus Bader, Sunday Riley, Susanne Kaufmann and Sunday Riley, Oh My Cream brands itself as a 'clean' beauty store (a concept which, I'll admit, is not something I'm fully on board with). But beyond stocking some of the most luxurious (and efficacious) skincare brands out there, Oh My Cream also has its own line of skincare—and French girls love it.
The really good news? Oh My Cream is finally available this side of the channel. Not only has the brand opened up two shiny new boutiques in London (one on Westbourne Grove and one on King's Road, for those local), but it's also available online—all of which are stocking the Oh My Cream line of skincare.
So, after years of wanting to get my mitts on it, I have finally had the chance to give the French-secret skincare a go. My verdict? Judging by the small selection of products I tried, it's good and I totally get what all the fuss has been about. Keep scrolling for my top five Oh My Cream picks.
1. Oh My Cream Skincare Cleansing Jelly
Oh My Cream Cleansing Jelly
I am always on the hunt for a simple, effective cleanser that rids my oily skin of build-up and grime without causing any irritating or dryness—and this is just the ticket. With a thick, jelly-like consistency, it works into a rich lather that clears the surface of the skin of any potentially pore-blocking dirt and oil. What's better? It's gentle enough to use over my entire face, meaning it doubles up as a make-up remover.
2. Oh My Cream Skincare Exfoliating Powder
Oh My Cream Exfoliating Powder
Considering I'm someone who hates any sort of faff in my beauty routine, I'm really surprised by just how much I like this. It comes out as a powder and, after mixing it with water, it turns into a suitably effective exfoliating foam. It got to work on my blackheads quickly and didn't leave my skin feeling irritated or tight. Afterwards, I wasn't left with a hint of redness—just clear, glowing skin.
3. Oh My Cream Skincare Universal Cream
Oh My Cream Universal Cream
Ask any skin expert and they'll tell you the importance of finding a really great, no-frills moisturiser to deliver daily hydration—and I think I've found my favourite. I'll admit that my oily skin struggles with rich moisturisers, so I was a little apprehensive at first. However, the hyaluronic acid formula didn't prove too greasy or overbearing—instead delivering plump, cushiony-soft results.
4. Oh My Cream Skincare Make-up Removing Oil
Oh My Cream Make-Up Removing Oil
For when you're wearing stubborn make-up this oil is sure to prove the perfect first cleanse. Massage the silky formula into dry skin and remove with a damp muslin cloth. Skin will feel so soft there's high chance you'll want to skip your second cleanse altogether.
5. Oh My Cream Skincare Plumping Oil
Okay, I'll put my hands up here and say I really don't like facial oil. Typically, whenever an oil comes my way I toss it to the side—just looking at them breaks me out. But something made me want to try this one, and I really, really liked it. Would I recommend it for someone with acne-prone skin? No. However, if you like a face oil and find they work to plump and soothe your dry skin, this one is a great option.
Celebrity news, beauty, fashion advice, and fascinating features, delivered straight to your inbox!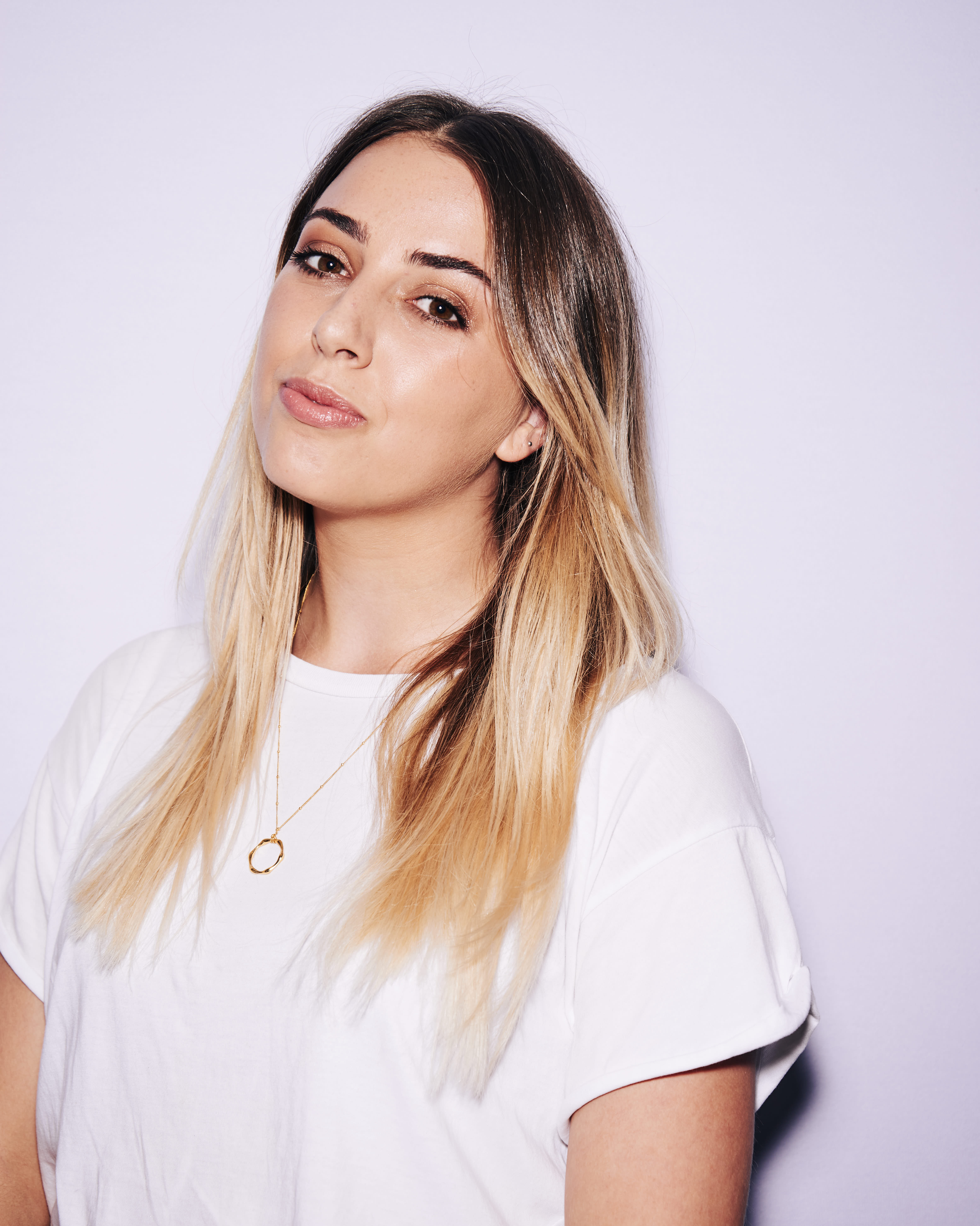 Shannon Lawlor is the Executive Beauty Editor at Marie Claire. With nearly a decade of experience working for some of the beauty industry's most esteemed titles, including Who What Wear, Glamour UK, Stylist and Refinery29, Shannon's aim is to make the conversation around beauty as open, relatable and honest as possible. As a self-confessed lazy girl, Shannon has an affinity for hard-working perfumes, fool-proof make-up products and does-it-all skincare.