Confession: a picture of Adele's face is our screensaver. We love her that much.

Not only is she the creator of music that stirs sentient beings deep inside, she's also ridiculously funny. It's a winning combination and we're utterly seduced. Let's take a moment to remember some times Adele was a truly terrific human.

1. The time Adele's vocal quality was questioned.

David Bowie's producer Tony Visconti bizarrely suggested to The Daily Star that Adele's vocals may have been 'manipulated' to make them sound better (?!).

'You turn the radio on and it's fluff, you are listening to 90 per cent computerized voices,' he said. 'We know Adele has a great voice but it's even questionable if that is actually her voice or how much has been manipulated. We don't know.'

Obviously Adele had something to say about this. Addressing the criticism at one her shows, she said:

'Some d---head tried to say that my voice was not me on record.

'Dude, suck my d—.'


1. The time she was all of us trying to twerk.

2. The time she gave a shout-out to her three-year-old son, Angelo, during a London date of her world tour. He was watching her perform for the very first time and the tribute came during her rendition of
Someone Like You
. Adele tearfully shouted 'I love you so much peanut'. Heart strings, tugged. Eyes, teary.
3. The time two fans made
her
cry (you read that right) with their cover medley video of her hit tracks. The Adele-awesome-scale response? She brought them on stage during her world tour. Whilst the duo (Ronan Scolard and Glenn Murphy) performed, Adele behaved like the most wonderful cheerleader you could ever hope for: singing along and whooping with appreciation.
Here's the tour footage:
And the cover video that inspired it:
4. The time she helped a female fan propose to her boyfriend on leap day. Earlier in the day the proposer, Hayley, had asked the object of her affections, Neil, to marry her and he had said 'maybe'. The couple attended the first date of
Adele's World Tour
that same day and Adele quickly turned Hayley's frown upside down: she enlisted the help of the arena's 11,000 strong audience to get a firm yes out of Neil and then invited herself to the wedding. Hero.
5. The time she was such a good sport on the
Ellen Show
. The
hidden camera sketch
she takes part in is glorious. Adele's comic timing is immpeccable: she impersonates a deer and eats some rather indigestible looking green roughage in the name of entertainment. What a woman.
6. The time she did Carpool Karaoke with James Corden. Highlights included: everything. We have this bookmarked to watch whenever we need a little lift.
7. The time time she donned prosthetics to pretend to be Jenny the nanny, an Adele impersonator. And pranked everyone in the most delightful way possible.
8. The time she shared this gym picture on
Instagram,
captioned 'getting ready', and also this snap of herself in the morning time, captioned 'I woke up like this'. Both are hilariously relateable and fly in the face of all those samey 'inspirational' images that clog our social media feeds. High five, Adele.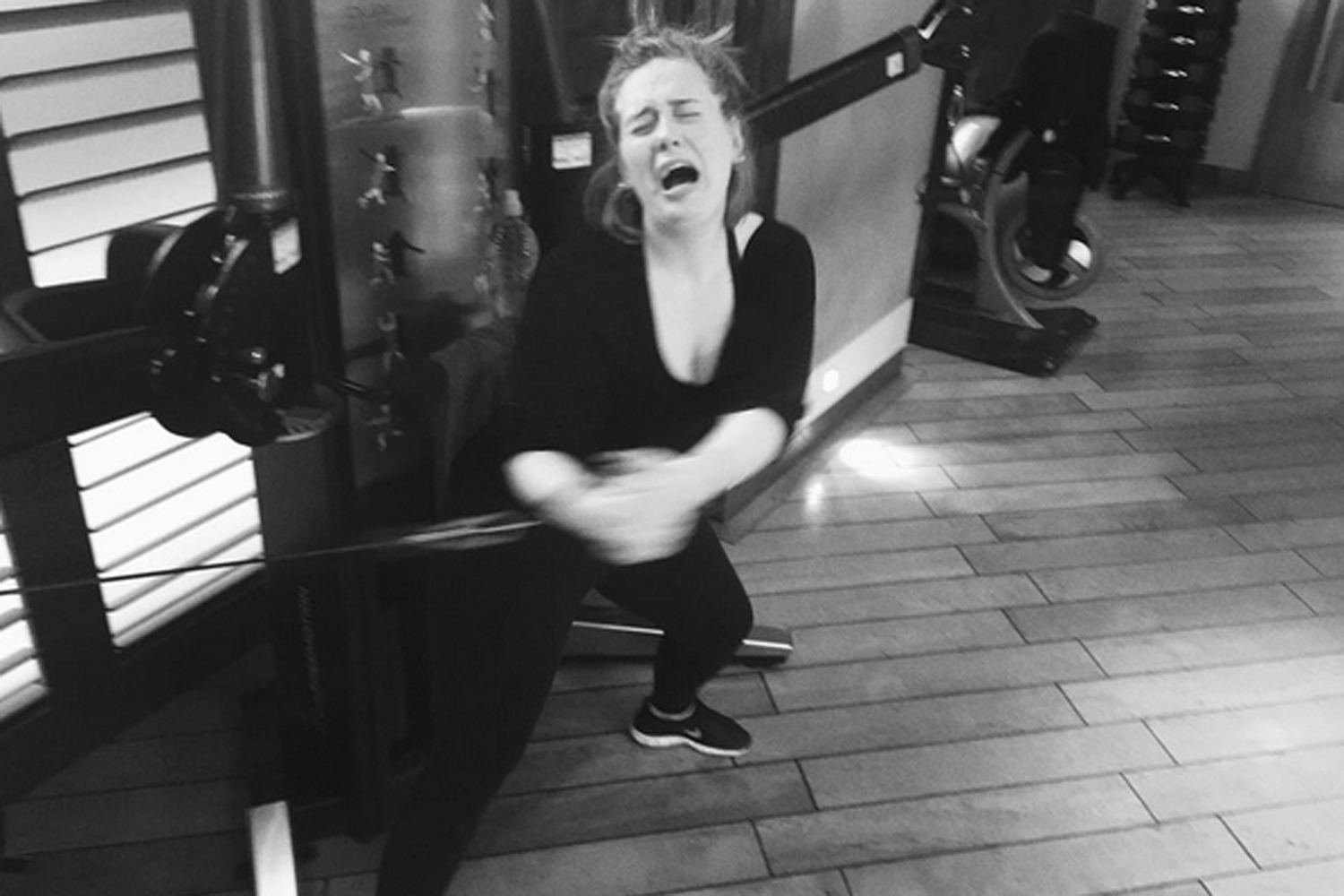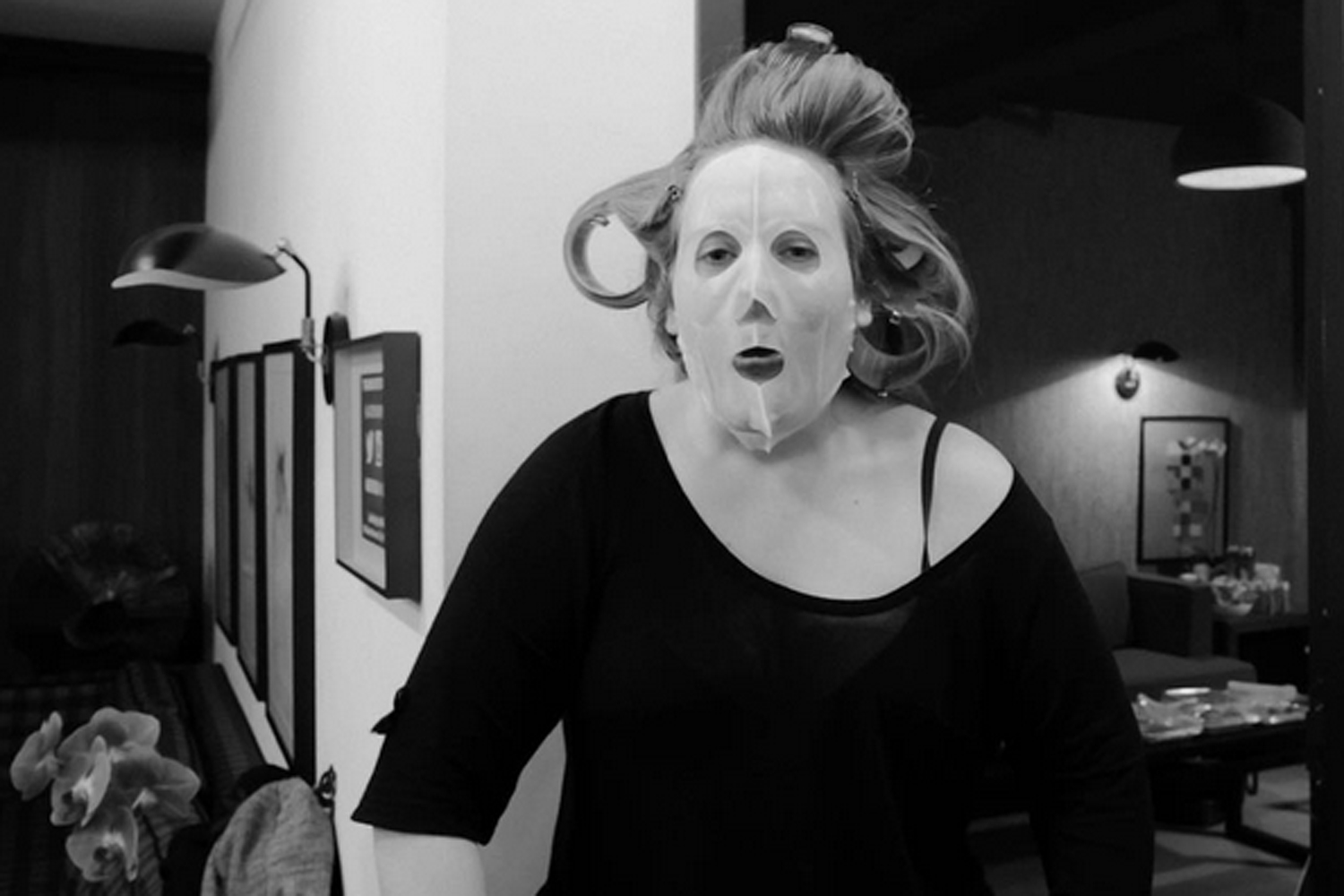 Photo credit: Instagram / @adele
9. She's written a dirty rap. Yup. And it's so dirty that Adele, who rarely has a filter, couldn't even share it with her audience. 'I have a rap that I couldn't possibly rap for you. It's much dirtier than Nicki's. It's very sexual.' Oi, oi, Adkins.
10. She forgot the lyrics to Million Years Ago and reacted in EXACTLY the way we would - by swearing LOADS.