Say what you like about Kanye West, he's never scared to blow his own trumpet – and his latest move has really angered fans.

According to the Daily Star, Kanye is 'planning a David Bowie tribute album', planning to put his own spin on the late icon's many hits.

'Some are straightforward cover versions with Kanye actually singing,' a source told the tabloid. 'On others he is rapping with his own lyrics over Bowie's music.

'He is determined to carry on David's work as a musical innovator. He says that the torch has been passed to him.'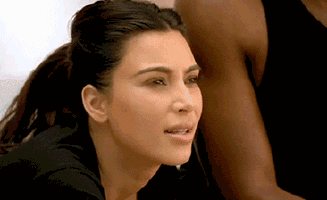 Source: giphy
However, despite the fact that there has been no official confirmation that Kanye will in fact be recording the album, fans of David are up in arms, and have launched a petition to prevent the rapper from doing so.
Thousands have already signed the appeal in a day, which is entitled 'Stop Kanye West from being allowed to record covers of David Bowie's music' because 'David Bowie was one of the single most important musicians of the 20th and 21st century, it would be a sacrilege to let it be ruined by Kanye West'.
Angry fans called Kanye an 'untalented arsewipe' and called the idea 'a perversion', with others negatively recalling his cover of
Bohemian Rhapsody
at Glastonbury in 2015.
Just to refresh your mind, here's a reminder of that event.
After Bowie's sad passing last week, Kanye took to Twitter to lament the legend's death, writing: 'David Bowie was one of my most important inspirations, so fearless, so creative, he gave us magic for a lifetime.'
So even if these rumours aren't true, at least we know he is a Bowie fan.
What do you think of this petition? Will you be signing it or do you think the album will be a musical masterpiece? Let us know @marieclaireuk