Emilia Clarke has revealed exclusively to Marie Claire why she turned down the role of Anastasia Steele in Fifty Shades of Grey. In her cover interview in the July 2015 issue, the Game of Thrones star says she feared she would be typecast if she accepted the role in Fifty Shades of Grey because of her nude scenes in Game of Thrones.

'I really wanted to work with [Fifty Shades director] Sam Taylor-Johnson because she's fucking amazing. But there is a huge amount of nudity in the film,' she explains. 'I'll never say, "I'm never doing nudity" because I've already done it, but I thought I might get stuck in a pigeonhole that I would have struggled to get out of.'

Dressed to kill in our July cover shoot, Emilia also talks about the epic film role that will further help distance herself from playing Daenerys, Mother of Dragons in the hit Sky Atlantic TV show. She'll play Sarah Connor (a role originally played by Linda Hamilton) in summer blockbuster, Terminator Genisys. In preparation she did hours of weightlifting every day.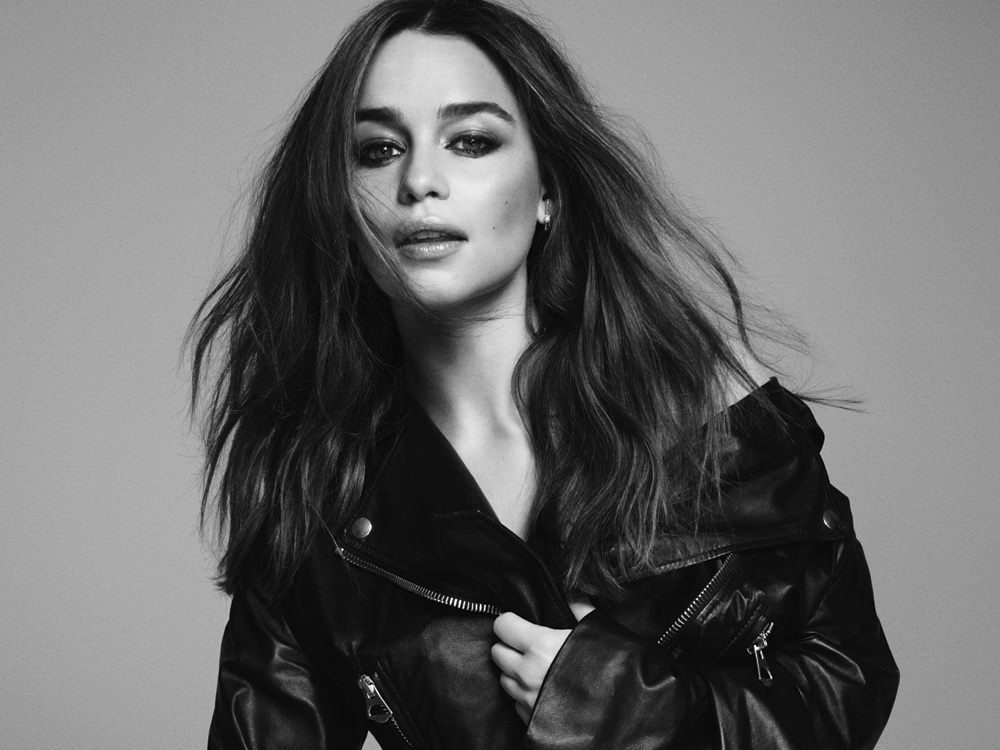 'Those fucking guns are super heavy,' she recalls. 'You're running with them a lot of the time, and I needed to keep up with/be better than the boys. I needed to know what to do to have Arnold go: [adopting Arnie accent] "very nice". That was my goal.'

On having her body scrutinized: 'I remember when everything first kicked off, I Googled myself. You just do, it's instinct. But never again,' she adds. 'It just takes that one person who says: "She's a fat bitch," and you're like: "I'm a fat bitch!"

Despite being linked to Terminator Genisys co-star Jai Courtney, Emilia admits her nomadic existence makes romantic relationships 'absolutely impossible'.

'I'm soppy and I do like to believe that when the right person comes along, it will work, because you want to make it work. Everyone else seems to manage it.'