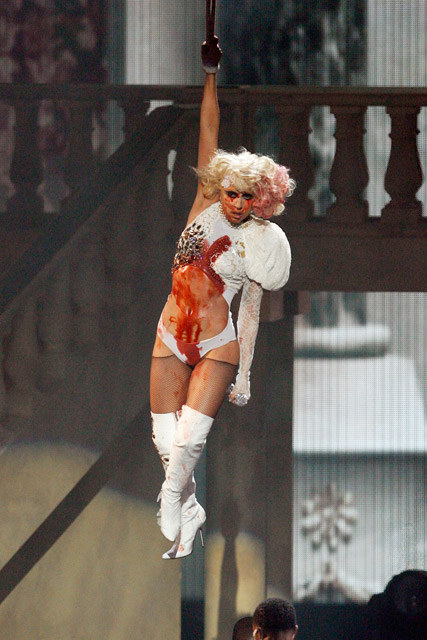 PA Photos
134460
Lady Gaga's top 10 memorable moments
Friday 11th February 2011
From record-breaking videos and scene-stealing performances, to dresses made of raw meat, see our top 10 Gaga moments here!
A bloodbath
When: September 2009
Where: MTV Video Music Awards
What: The 2009 MTV VMAs really did belong to just one woman. Not only did Gaga arrive in a car with Kermit the Frog, stun onlookers in a series of outrageous outfits, and take home the award for Best New Artist - but it was her on-stage antics that really got people talking. The Lady turned the stage into a scene from a horror movie, covering herself in fake blood mid-performance before flying high over the audience on a wire.

Read Full Caption