As Angela Ahrendts announces she's to leave Burberry for Apple, we look back at how this small-town American girl came to be one of the most powerful women in business. Here's everything you need to know...
---
Angela Ahrendts earned £16.9m last year. Her eye-watering pay packet was made up of bonuses, benefits, the sale of bonus shares and a clothing allowance that has made us shake with envy. That whopping annual sum makes her Britain's highest earning CEO and the first woman to top the country's pay league.
Her rise to the top of the list has been seen, by some, as a breakthough for female executive pay, although we're not entirely convinced since only two other women featured in the list.
Ahrendts has been credited with 'de-chavving' Burberry (who would have thought there was any way back from the infamous Burberry check sported by many a minor celeb) and turning it into one of the world's most powerful luxury fashion houses. It's now worth £6 billion.
We are fascinated with this hugely successful woman, so have found out everything there is to know. Here goes:
1. Ahrendts is a
devoted Christian
and says she reads the bible every day.
2. She's thought to have a
£25,000 clothing allowance
, on top of her staff discount, and is rarely seen wearing anything but Burberry Prorsum. Although, that is probably about to change...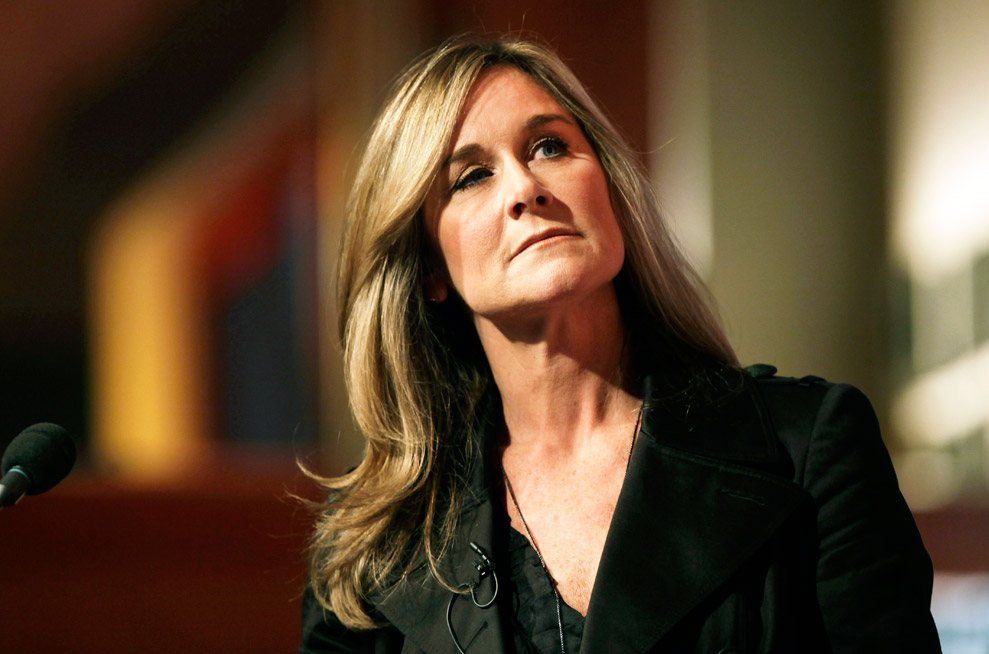 3. She makes it through her gruelling days by
drinking Diet Coke
by the bucket load. She was once quoted as saying: 'My blood runs brown.'
4. She has not taken a
day off sick
in twenty-five years.
5. She is university educated with a
degree in merchandising and marketing
from Ball State Univsersity.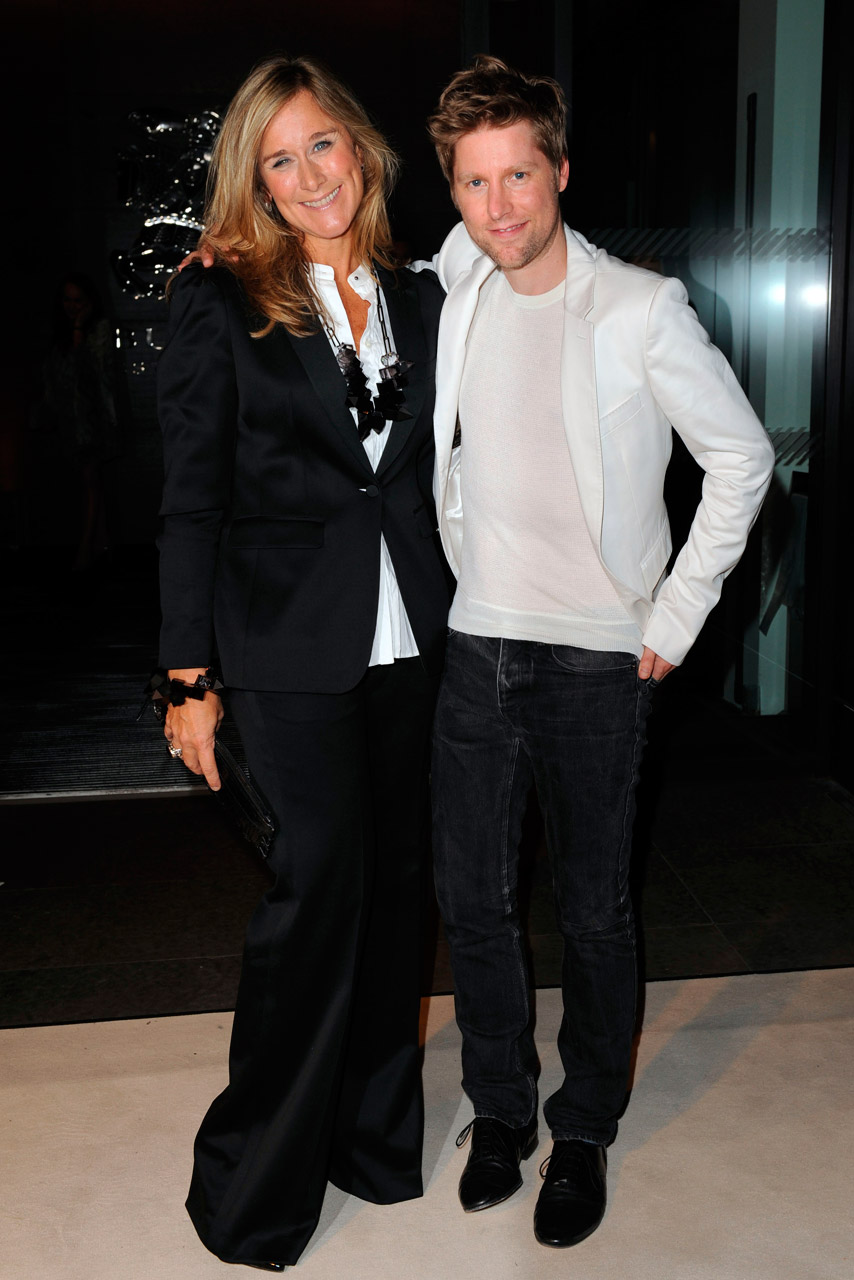 6. She grew up in the small town of New Palestine in Indiana, as
one of six children
whose parents were a local businessman and a part-time model. The eight of them shared just four bedrooms so using her creative talents, Ahrendts made herself a little oasis in the understairs cupboard. She was famous for it in her neighbourhood.
7. She has two
Bernese Mountain dogs
called Sonny and Rocker.
8. She has three children: son Jennings, 17, and daughters Sommer, 16, and Angelina, 12.
9. She
married her high school sweetheart
, Gregg, who gave up his New York contracting business to move to London for Ahrendts' Burberry gig and become a stay-at-home dad.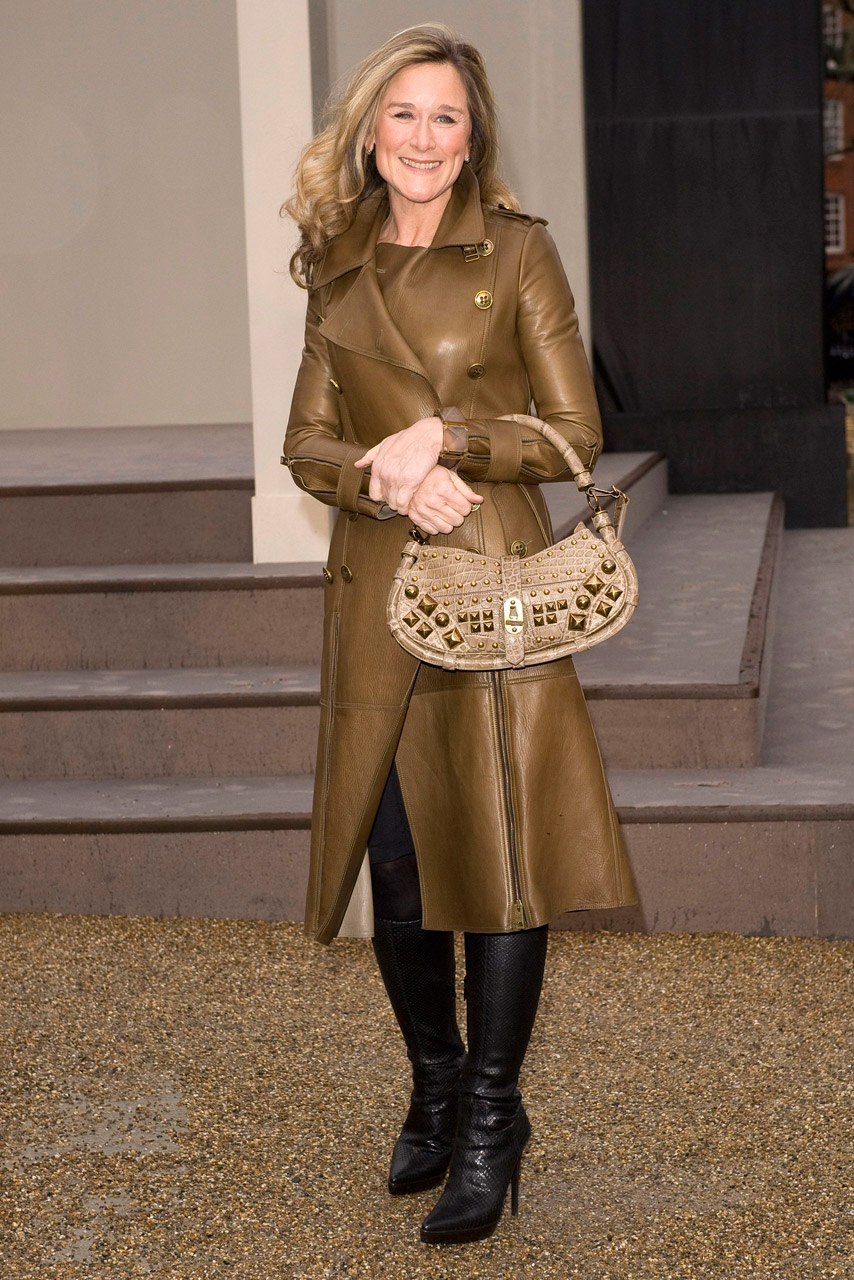 10. The couple had a
long-distance relationship for 17 years
while Ahrendts lived and worked in Manhattan and Gregg stayed in Indianapolis.
11. She had
always dreamed of a career in fashion
and before joining Burberry in 2006, Ahrendts was executive vice-president at US brand Liz Claiborne and president of Donna Karan International for six years.
12. She and her family
don't live in London
, instead they bought a Georgian-style manor house in the suburbs west of the city, which husband Gregg is currently renovating. It's a 12,000-square-foot estate with an indoor pool and a tennis court.
13. Despite the path she's paving for women in the corporate world, Ahrendts is
firmly against boardroom quotas for women
. Last year, she said: 'I am not in favour of quotas. Just put the best person into the job. It is not about gender, it is about experience, leadership and vision. A man could do this job.'
So now you know!

Do you think the rise of a woman to the top of the pay list shows there's been a breakthrough for women? Or do you think Ahrendts is an exception? Let us know your thoughts in the comment box below.

9 things you need to know to get to the top and stay there
Arianna Huffington: 7 things I learnt on my way to the top