Why 2016 was the year of the most brilliant and badass feminist hashtags
Online activism sent women's issues viral in 2016, one badass tweet at a time. Here are our four hashtags of the year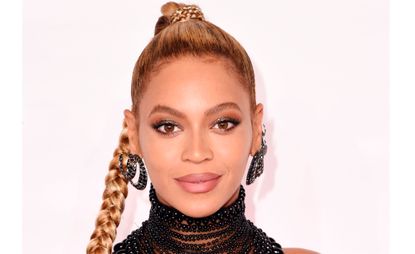 (Image credit: Rex Features (Shutterstock))
Online activism sent women's issues viral in 2016, one badass tweet at a time. Here are our four hashtags of the year
#BlackGirlMagic
The hashtag that celebrates the achievements of black women trended worldwide when Beyoncé's album Lemonade appeared out of nowhere. Its cultural significance took the #BlackLivesMatter conversation to the next level. 'Beyoncé amplified the sense of personhood among black women that was already unfolding,' says Syreeta McFadden, a writer for The Guardian US. 'Lemonade functioned on so many levels to examine the paradox of black American female experiences… Beyoncé reminded us to confront our complex heritage, to embrace a kind of peace and celebration of it. The message inspired others to engage for effective change globally.'
#NoWomanEver
'Being screamed at from cars as I walk home has always made me feel safe. It's nice to know there are men that care,' said #NoWomanEver. This hashtag took the #EverydaySexism baton and ran with it, injecting a shot of wry humour for a post-Amy Schumer generation. Galvanised by female-focused TV comedies like Phoebe Waller-Bridge's brilliant Fleabag and Catastrophe creator Sharon Horgan's stateside show Divorce, smart, funny women held a mirror up to misogyny. Oh, how we laughed.
#WhatIReallyReallyWant
Take a slice of 90s nostalgia, add a UN message on gender equality and you've got a viral hit. That's what happened when #GlobalGoals asked maverick director MJ Delaney to reimagine the Spice Girls' Wannabe video, which celebrated its 20th anniversary in 2016. Ending child marriage and violence against women and ensuring quality education for girls everywhere were what we really, really wanted. And as celebrities such as Victoria Beckham and Emma Watson jumped on the hashtag, it felt like genuine girl power.
#RepealThe8th
People power brought the abortion conversation to the fore. In Ireland, where abortion is banned, @TwoWomenTravel live-tweeted their emotional journey to the UK for a procedure. This followed the three-month suspended prison sentence given to a woman from Northern Ireland for taking abortion pills. #RepealThe8th trended on Twitter, calling on Taoiseach Enda Kenny to repeal Ireland's Eighth Amendment, which states abortion is illegal. The pressure is now on for the Irish government to call a referendum in 2018 on whether to overturn the ban.
Celebrity news, beauty, fashion advice, and fascinating features, delivered straight to your inbox!