Saudi women granted right to vote
King Abdullah annouced on Sunday that Saudi will be granted the right to vote in time for the 2015 elections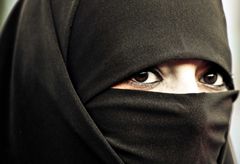 (Image credit: REX)
King Abdullah annouced on Sunday that Saudi will be granted the right to vote in time for the 2015 elections
Women in Saudi Arabia have finally been granted the right to vote after ruling monarch, King Abdullah, decreed the change in the law on Sunday.
This change in Saudi law marks a cultural shift in the conservative Islamic country.
'We have decided after deliberation with our senior ulama (clerics) to involve women in the shura council as members,' he announced in his speech. 'Women will be able to run as candidates in the minicipal election and will even have a right to vote.'
The 87-year-old ruler, who is considered a reformer in the highly conservative kingdom, will not actually implement the law until 2015 - so women are still be banned from casting ballots in the upcoming elections on Thursday.
But the move is still considered a giant leap forward for women living there, who are rigidly controlled by the men in their society. Women aren't allowed to drive or even leave the house without being chaperoned by a male relative. They are also prevented from travelling abroad without permission from a male guardian.
'What the king has done is a very good thing, but he knows and we all know that you cannot push a society like this too far too soon,' said a Jeddah-based female member of the ruling family.
King Abdullah has always supported the campaign for women to participate more widely in Saudi society. Two years ago, he was photographed with a group of young female students, none of who were covered up in a full niqab (uncommon in Saudi society).
He has also backed the founding of a non-segregated university and the promotion of women in work, drawing criticism from senior clerics.
Celebrity news, beauty, fashion advice, and fascinating features, delivered straight to your inbox!
Natalia is a health journalist with 14 years experience in the publishing industry. She has worked for a number of well known magazines and websites including Marie Claire, Woman&Home, Top Sante, Boots and The Telegraph. She likes to think she practices what she preaches when it comes to health and fitness. Her athletic prowess began early. A keen fencer for 13 years, she wielded an epée for Olympic Team GB during her teenage years. She likes to think she made sword-fighting cool before Game of Thrones came along! While working on her sporting performance with the team, she also participated in a lot of nutrition and psychology training, When it comes to time off, you'll most likely find her up a mountain somewhere. It seems holidays have become a time for climbing several thousand feet, rather than chilling out. She's now hiked eight of the major mountain ranges across four continents – including the Appalachians, the Smokies, the Sierra Nevadas (she spent her honeymoon hiking to the top of Half Dome), as well as hitting the summits of Snowdon, Pen-Y-Fan (Brecon Beacons), Table Mountain in South Africa, the Blue Mountains in Australia and the Atlas Mountains in Morocco. She's also passionate about all things health, particularly vaccinations, and will happily jump on her soap box at any given opportunity to talk about their benefits to anyone who will listen!