News flash: TikTok, Instagram and YouTube are where teens are getting their news now
They're not just used for viral life hacks, cat videos and photo dumps.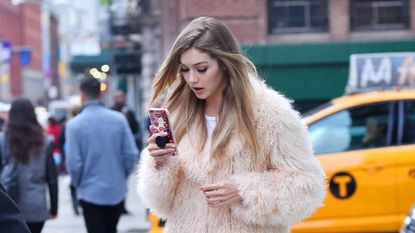 They're not just used for viral life hacks, cat videos and photo dumps.
We all know how popular social media is, especially among the younger generation, but did you know it's also where teens are increasingly getting their news from?
According to research published today by UK's communications watchdog, Ofcom, Instagram is the most popular news source among teenagers, followed by TikTok and YouTube.
Nearly three in ten (29%) of the 12-15 year-olds they surveyed said that Instagram was their most used source for news.
Although, the reach of social media is vast, Ofcom also found that teens frequently depend on conversations with their families and watching TV to stay up to date.
Speaking of the findings, Ofcom's group director for strategy and research, Yih-Choung Teh said:
While Instagram just nudges above TikTok as the top news source for teens, the latter had noticeably increased in popularity. Both TikTok and Instagram have more than one billion users worldwide.
It's not just the teens though - Instagram and Facebook are the most used sources of news among those aged 16-24, with TikTok coming in sixth, below BBC One, Twitter and the BBC website and app.
Interestingly, for the 16-24-year olds soaking up their news from TikTok, it's mostly dictated by who they follow, friends and family and then news organisations.
Although TikTok may be a popular source for news, experts have previously flagged the platform's susceptibility to misinformation and disinformation.
For example, TikTok has been used as a key social media platform during the war in Ukraine but has been flagged as being awash with misleading content such as unrelated explosions and Russian propaganda, according to The Guardian.
In a nutshell, other findings from the data tells us that while TV news remains the most trusted news source among UK adults, less and less are going out to buy a newspaper.
While print news has seen a steady decrease over the years, Ofcom point to the Covid-19 pandemic as really accelerating the decline.
Celebrity news, beauty, fashion advice, and fascinating features, delivered straight to your inbox!
Amy Sedghi is a freelance journalist, specialising in health and fitness, travel, beauty, sustainability and cycling.
Having started her career in The Guardian newsroom working with an award-winning team, Amy's proud to have reported on a variety of topics, speaking to a range of voices and travelling far and wide to do so. From interviews on ski lifts to writing up breaking stories outside courtrooms, Amy is used to reporting from a range of locations (she's even been known to type up a story in a tent).
She also loves being active, spending time outdoors and travelling - with some of her favourite features she's worked on combining all three. Cycling and eating her way round the Isle of Man, learning to sail on the Côte d'Azur and traversing the Caminito del Rey path in Spain are just some of her highlights.
Covering a diverse range of subjects appeals to Amy. One minute she may be writing about her online styling session with Katie Holmes' stylist and the next she's transporting readers to the basketball courts of Haringey where she joined a group trying to lower knife crime in the capital.
While at university, Amy was awarded The Media Society bursary. Following her stint at the Guardian, Amy worked at Google and as well as writing for Marie Claire, she regularly contributes interviews, features and articles to National Geographic Traveller, The Guardian, The Independent, The Telegraph, Stylist, Refinery29, Glorious Sport, Cycling Weekly and Rouleur.
When she's not writing, Amy can be found trying to get through her towering stack of books-to-read, cycling down at Herne Hill Velodrome or looking for the next place to eat and drink with friends.