Here's why you should never throw money into a pond
It's heartbreaking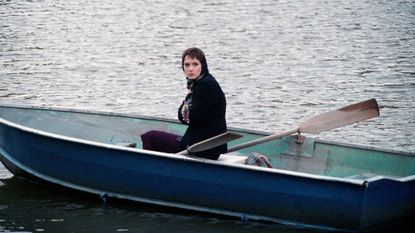 (Image credit: Startraks Photo/REX/Shutterstock)
It's heartbreaking
We all grew up throwing a penny or pound (if you were feeling extra) into a fountain or two, thinking up our deepest desire with the flick of a coin attached to a wish - but just why do we do it?
The tradition dates way back to a time when wells and fountains were considered drinkable water sent from the gods. Essentially, they used to be seen as shrines. So the reason we pour our money into them originates from a time when people would do this as an offering up to the heavens in return for a request.
Today, tens of thousands of coins can be found in fountains, lakes and public ponds but a sad incident has brought to light that this tradition has to stop when any wildlife are involved.
Earlier this month, a sea turtle in Thailand was taken into a vet after swallowing 915 coins (that's 5kg worth of loose change) that had been thrown into her pond home by tourists and locals and today, Bank, the turtle, passed away.
Bangkok's Chulalongkorn University vet Dr Nantarika Chansue confirmed that the turtle died from blood poisoning from all the coins that had corroded or dissolved inside her stomach.
Despite efforts and a four hour operation, the turtle didn't survive - but they did say that 'Bank', the sea turtle, 'had the chance to swim freely and eat happily before she passed.'
Having lived in Bangkok's Chonburi province for two decades, locals are mourning this local treasure and hoping that this incident makes people think twice before throwing any money into areas where animals call home.
Celebrity news, beauty, fashion advice, and fascinating features, delivered straight to your inbox!