Visiting Olympic athletes told: 'Don't get married while you're here!'
Foreign athletes will be banned from marrying while in Britain for the Olympics over concerns the Games will be used to gain residency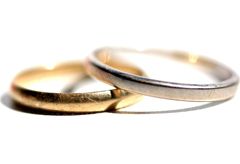 (Image credit: REX)
Foreign athletes will be banned from marrying while in Britain for the Olympics over concerns the Games will be used to gain residency
The UK Border Agency is so concerned about visa abuse during the London 2012 Games that it has told all 204 national Olympic committees to inform athletes, coaches and officials of restrictions.
Home Office concerns will see 20,000 people from outside the EU issued with six-month visas that bar them from forming civil partnerships or marrying while on British soil.
Other restrictions, including applying to study in the UK, will be imposed amid fears that the Olympics will be a target for illegal immigrants and terrorists trying to get into Britain.
Foreign athletes will be required to prove they will not be staying in the UK for more than six-months and will not take any other form of employment while here.
They will also have to provide evidence that they have sufficient funds to accommodate their stay and return journey.
The UK Borders Agency states: 'While you are in the UK, you will not be allowed to undertake a course of study or marry or form a civil partnership, or give notice of marriage or civil partnership.'
'Accreditation for the non-EU Games Family doesn't impose any immigration status,' says a Home Office spokesperson. 'It is to give them access to the Games and then we expect them to leave.'
Celebrity news, beauty, fashion advice, and fascinating features, delivered straight to your inbox!