Cyberstalkers could face jail under new CPS crackdown
The introduction of restraining orders could ban stalkers from targeting their victims on social networking sites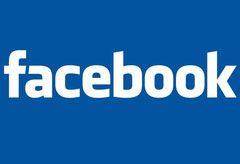 The introduction of restraining orders could ban stalkers from targeting their victims on social networking sites
Stalkers could be barred from targeting their victims on Facebook and other social networking sites in a new crackdown by the Crown Prosecution Service.
According to statistics from the British Crime Survey, a staggering one million women and 900,000 men are stalked every year in Britain.
The CPS community liaison director responsible for stalking and harassment crimes, Nazir Afzal, said: 'Stalking is pernicious and can affect anyone regardless of their walk of life. It has a devastating impact on the lives of those who become victims.'
The CPS has admitted to sidelining the problem in the past but as cyberstalking is on the rise, it has insisted that new guidelines will be enforced to crack down on the growing problem.
'What we now understand more fully is that victims of stalking, just like victims of domestic violence, continue to live in fear of their stalkers, despite the fact that they may have been prosecuted and imprisoned or subject to other sanctions,' said Afzal.
Psychologist Dr. Emma Short said cyberstalking could be more damaging to a person than physical harassment, explaining the seriousness of the crime.
The enforcement of restraining orders could ban offenders from posting victimising material on social networking sites including Facebook, YouTube and Twitter.
Alexis Bowater, chief executive of the Network for Surviving Stalking, described the guidelines as a 'comprehensive response to a real need.'
Assistant chief constable Garry Shewan, the lead for stalking and harassment for the Association of Chief Police Officers said: 'The introduction of this guidance is a positive step forward in the prosecution of those responsible for stalking.'
Celebrity news, beauty, fashion advice, and fascinating features, delivered straight to your inbox!