Kim Kardashian upset about backlash from divorce
Kim Kardashian has spoken out about the backlash her short-lived marriage caused and how she didn't expect such criticism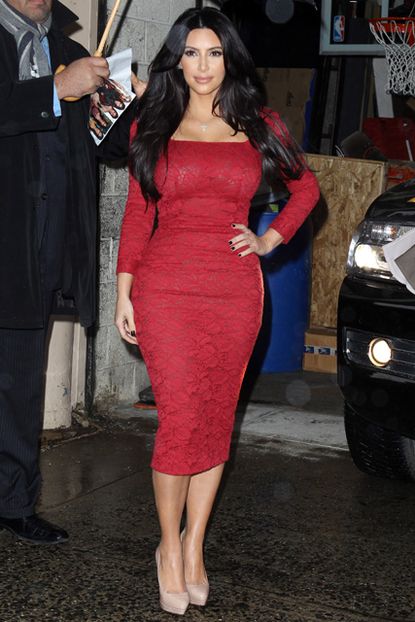 (Image credit: Rex)
Kim Kardashian has spoken out about the backlash her short-lived marriage caused and how she didn't expect such criticism
Kim Kardashian has spoken out about the public backlash that resulted from her divorcing Kris Humphries and how she didn't expect it at all.
Kim Kardashian today admitted on the Live with Kelly TV show that she was taken aback by the negative response to her divorce from Kris Humphries.
The reality TV starlet and businesswoman ended her 72-day marriage to the basketball player last October after one of the biggest celebrity weddings of the year.
The 31-year-old, who co-hosted the Live show this morning in New York, said: 'It's been a hard couple of months.
'I really didn't think following my heart would create this much backlash.'
Kim, who reportedly made $18 million for selling her rights to the ceremony, also hit out at claims the wedding was all just a publicity stunt to help her career.
'If you really think about it, if this was a business decision and I really made all that money that everyone was claiming that we made off this wedding, and if the wedding was fake and just for TV, I'm a smart businesswoman, I would have stayed married longer.'
Kim insisted she 'tried everything' to make her marriage work, saying: 'I want that forever love, and if I feel in my heart this isn't right, then why wait years to have the same results?'
The Keeping Up With The Kardashians star revealed after the break-up she moved straight to her mum's house with 'two pairs of sweatpants and a pair of pyjamas' to get away and for some much-needed support.
'I really did some soul-searching, and I needed that. I needed to just be with the family,' she said.
Kim, who still describes herself as a 'hopeless romantic,' hasn't give up on love, though, adding: 'I think I just learned that I need to rewrite my fairytale.
'I think I maybe need to just snap out of it and be a little more realistic. What I want isn't possible.'
KIM KARDASHIAN STYLE HIGHS AND LOWS
Celebrity news, beauty, fashion advice, and fascinating features, delivered straight to your inbox!