Kelly Osbourne's bitter Twitter row with ex Luke Worrall
The ex-couple were involved in a very public war of words on the social networking site yesterday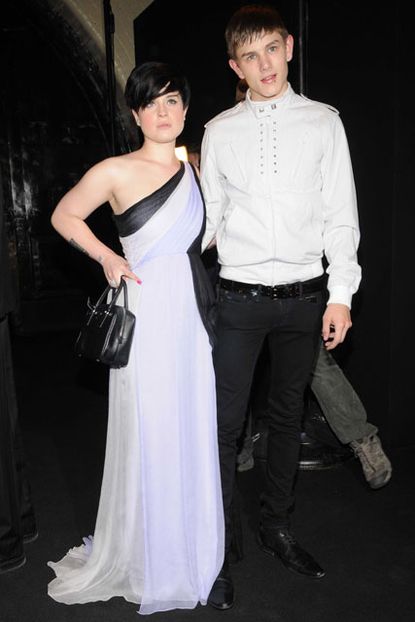 (Image credit: Rex Features)
The ex-couple were involved in a very public war of words on the social networking site yesterday
Kelly Osbourne and her ex-boyfriend Luke Worrall went head to head in a bitter Twitter row yesterday, after the model allegedly mocked the reality TV star as she attended the funeral of close friend Amy Winehouse.
Kelly – who broke off her engagement to cheating Luke last year – jetted in from LA to take part in the service and pay her last respects to Amy earlier this week.
But it seems Luke, who has apparently deleted the offending tweets - used the opportunity to poke fun at his grieving ex, sending her on a furioius rant at delivering such a low blow.
'@luke_worrall you've made it very clear u only dated me 4 my life style but s*** tweets about me the day im @ a funeral u have hit a new low,' she stormed.
'@luke_worrall it was fine when my Kellyphant ass was paying 4everything wasn't it? i just didn't think u could get much lower but u did #wow.'
Despite her furious exchange, it seems the starlet was so upset by her ex's comments she considered quitting the social networking site altogether.
'Dont think i want a twitter page anymore the fact that ppl get joy from being mean 2 me makes me sick whats the point?' She wrote. 'There is to much evil.'
Still reeling from the sudden death of Amy Winehouse, Kelly later hit out at 'friends' of the star, talking about the tragedy on television. She wrote: 'Any 'friend' of amy's talking 2 the press/tv are not her actual friend's. her real friends have more dignity then to get $ 2 talk about her!'
It's thought the Tweet could have referred to Big Brother contestant Aisleyne Horgan-Wallace, who didn't attend Amy's funeral on Tuesday, but made a tearful appearance on TV show This Morning to talk about her death.
Celebrity news, beauty, fashion advice, and fascinating features, delivered straight to your inbox!