For Women, By Women: The Books That Have Changed Our Lives
The people behind the Baileys Women's Prize For Fiction want you to nominate a book, written by a woman, which has had the most impact on your life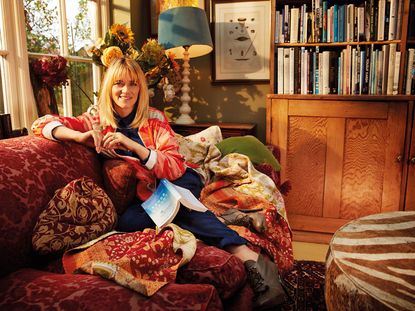 The people behind the Baileys Women's Prize For Fiction want you to nominate a book, written by a woman, which has had the most impact on your life
Let's take a second to celebrate the inspirational women who have written some of our favourite novels, shall we?
The people behind the Baileys Women's Prize for Fiction are on a quest to find out which female-authored books have changed women's lives with the launch of new Twitter campaign #ThisBook.
Nineteen influential women, including Caitlin Moran, Dawn O'Porter, Jennifer Saunders, Edith Bowman and Game Of Thrones' Gwendoline Christie have kicked off the campaign by sharing the books they found most life-changing.
'No book has brought out as much emotion in me as #ThisBook. In good ways and in bad ways, but in ways which are very necessary,' said Bowman about her choice, The Lovely Bones, by Alice Sebold.
The most talked about books will be narrowed down to #ThisBook's Top 20, which will be announced in July 2014. Strong contenders so far include To Kill A Mockingbird, by Harper Lee, which was selected by human rights activist Shami Chakrabarti and singer Sharleen Spiteri, and Lionel Shriver's 2005 Women's Prize winner, We Need to Talk About Kevin, chosen by Susanna Reid.
'It's been inspiring, often moving, to hear how certain books have had so deep and lasting an impact. As a writer myself, it's brilliant to be reminded how passionately readers feel about books they love,' says Kate Mosse, co-founder and Chair of the Women's Prize for Fiction Board, who chose Emily Brontë's Wuthering Heights.
Will your fave make the cut? Check out which books are rising up the ranks, and share your top pick by using #ThisBook on Twitter, or visit ThisBook.com for more details. 15 classic books you have to read at least once...
Got a tablet? Take the new look Marie Claire wherever you go, download straight to your iPad & iPhone, Kindle (just search the store for 'marie claire magazine'), Nook or Google Nexus for only £2.99.
Celebrity news, beauty, fashion advice, and fascinating features, delivered straight to your inbox!