Brad Pitt: Angelina Jolie is still a bad girl
The actor says Angelina's wild side is just for him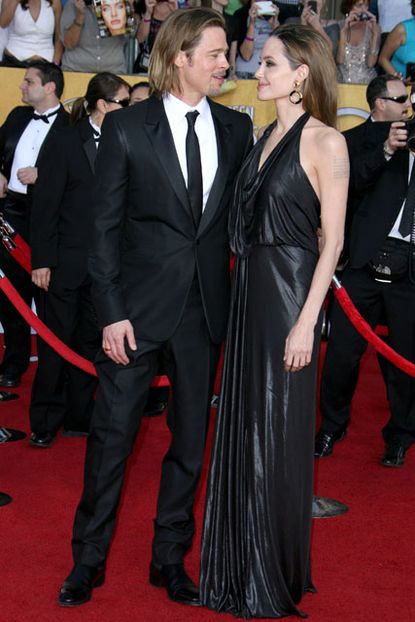 (Image credit: Rex Features)
The actor says Angelina's wild side is just for him
We presumed Angelina Jolie's wild days were behind her now that she's a busy mum of six but that's not the case, according to Brad Pitt.
The actor has revealed that his longterm partner Angelina Jolie still has a very naughty side behind closed doors.
'She's still a bad girl,' Brad Pitt said during an interview on CBS This Morning, before adding: 'Delightfully so. It's not for public consumption.'
BRAD PITT: I WANT TO MARRY ANGE
The 48-year-old didn't go into any further detail, leaving the rest to our imaginations.
Angelina herself recently admitted in an interview with 60 Minutes that, while she previously led a dark and dangerous life, her inner bad girl now 'belongs to Brad.'
Among the wild antics the 36-year-old actress is famous for are her lesbian affair with former co-star Jenny Shimizu, wearing a vial of her then husband's (Billy Bob Thornton) blood round her neck and smooching her brother at the 2000 Oscars.
We're pleased to hear she's still got some of her spark left!
BEST BRAD PITT & ANGELINA JOLIE MOMENTS
Celebrity news, beauty, fashion advice, and fascinating features, delivered straight to your inbox!