We may take it for granted, but soil plays a vital role in our fragile ecosystem. Here, we unearth its environmental merits with model and climate activist Arizona Muse
WORDS: LISA OXENHAM
Model and activist Arizona Muse experienced a revelation more than six years ago when she began delving into the production methods of clothes she was helping brands to promote: "I realised that everything came back to soil," she says
"'I thought, 'The silk we wear is produced by silkworms. They eat mulberry leaves from a tree, grown in the earth of a farm. Similarly, a cotton tree on a farm is where your T-shirt starts out. Farming isn't just about food – it's at the route of the fashion industry, too and good quality soil is vital."
After visiting a biodynamic farm to learn more, and discovering the importance of soil health and biodiversity, the 33-year-old founded a charity called Dirt. Her mission is to increase the number of biodynamic farms across the globe, while raising awareness and demand for regenerative agriculture and biodynamic farming methods. Such methods nourish and 'give back' to the land by restoring the balance of nutrients in the soil. "Dirt supports biodynamic farming because it is the most effective way of regenerating life within soil," says Muse. "It's so important in the face of climate change that we are paying attention to soil and understanding just how connected we are to the land that we live on."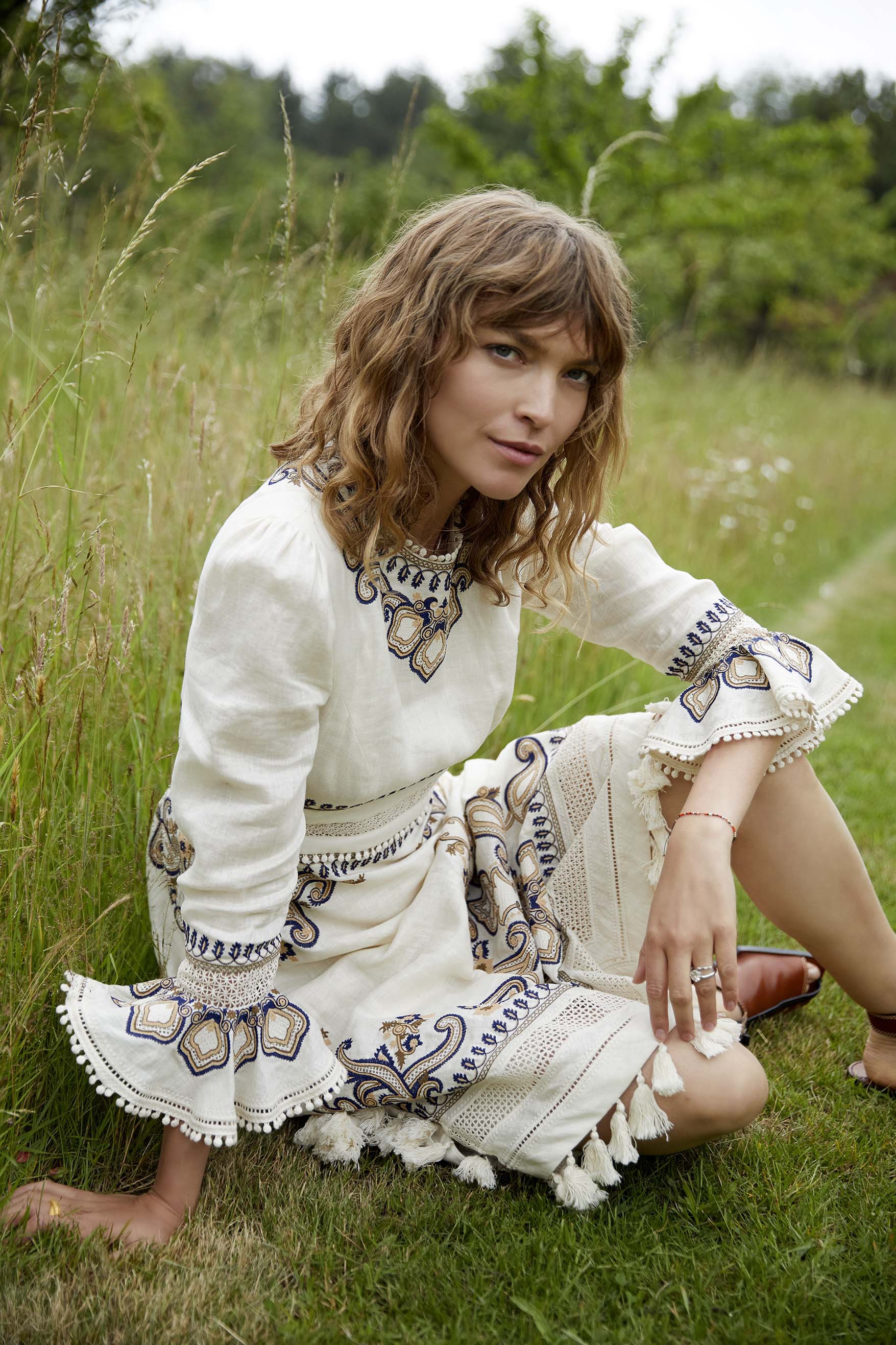 'Just like skin, soil is a living, breathing ecosystem and many of us go through life unaware of its importance'
On the day of our shoot, Muse arrives at Weleda's Demeter-certified biodynamic gardens in Derbyshire buzzing with excitement. Weleda is the world's leading producer of certified natural skincare and holistic healthcare products, and we're here to explore its collaboration with Dirt and the Sustainable Soils Alliance – a dream partnership created to address the current soil crisis. Together, these organisations have already launched Save Earth's Skin – a campaign designed to highlight the importance of soil in our fragile ecosystem, and encourage everyone to make positive changes to protect the soil around them. 
"Just like skin, soil is a living, breathing ecosystem and many of us go through life unaware of its importance," says Claire Hattersley, Weleda's head gardener. "Yet so much of what we consume comes from the soil – from the food we eat and the beauty products we use, to the clothes we wear. The quality of the soil affects how many fruit, vegetables and grains can grow; even the plants we use in medicines and cosmetic products cannot thrive without it."
Soil acts as a filter to ensure access to clean drinking water, and absorbs pollutants to mitigate their harmful effects. It's also one of the most important weapons against climate change, says Ellen Fay, co-founder and co-executive director of the Sustainable Soil Alliance. "Soils are the cornerstone for healthy ecosystems, and vital for biodiversity, storing three times the carbon held in the atmosphere and holding and filtering water to prevent flooding and protect aquatic life. Despite this, for generations soil has been neglected by governments and the public. But today, with the climate and nature crises being prioritised on the international stage, the world is waking up to the fact that we cannot redress any of our urgent environmental challenges without restoring and protecting our soils."
Indeed, Weleda has been caring for soil – which the company describes as the 'skin of the earth' – for close to a century, organically or biodynamically growing the plants used to make its iconic natural health and beauty products. There are now eight medicinal Weleda plant gardens and 50 sourcing projects across the world, and the brand invests 1 per cent of its annual turnover into climate protection and soil conservation, committing €400,000 to soil-focused projects globally this year. In the UK, because planting trees is one of the best ways to protect soil, Weleda is also partnering with charity TreeSisters, pledging to plant a tree for every Skin Food product purchased between April and June (shop weleda.co.uk and select retail partners).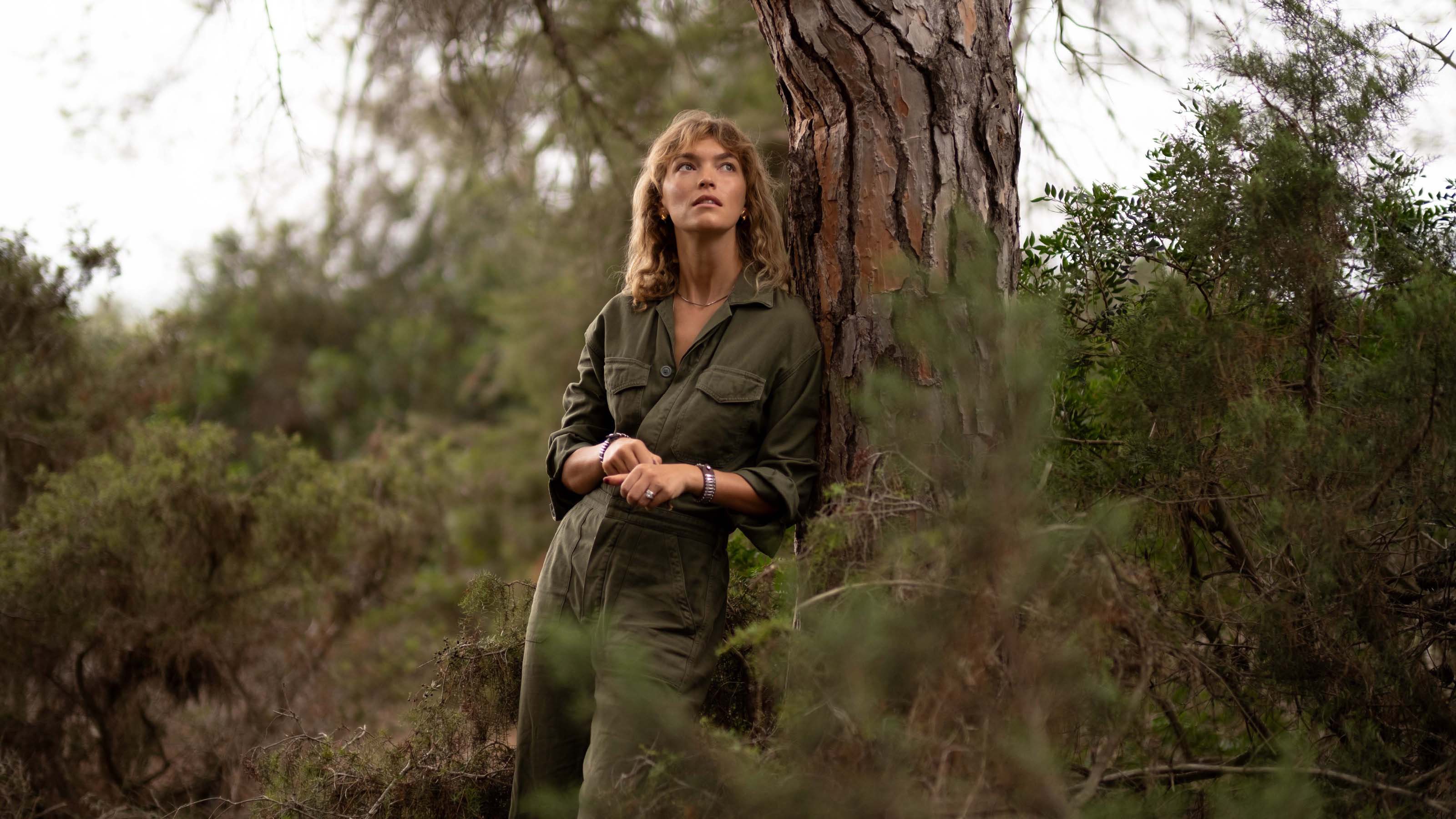 Photo by Teodora Berglund
'With Save Earth's Skin campaign, we are encouraging people to treat soil as they would their own skin'
"I am so happy to be here today, on a real biodynamic farm," says Muse enthusiastically. "With Save Earth's Skin campaign, we are encouraging people to treat soil as they would their own skin. Weleda's natural farming methods are designed to keep the soil healthy and nutrient-rich, providing a home for plenty of beneficial organisms, like earthworms which make the soil fertile. Extracting nutrient-rich substances from these plants helps create Weleda's natural skincare products and medicines, too."
The evidence all points to one thing: we urgently need to put more time and energy into protecting soil. Just one cubic metre of healthy soil is home to more than 5,000 billion living organisms, yet statistics show that soil is now being destroyed ten times faster than it is being created – with the equivalent of 30 football pitches cleared every minute, according to the World Resources Institute.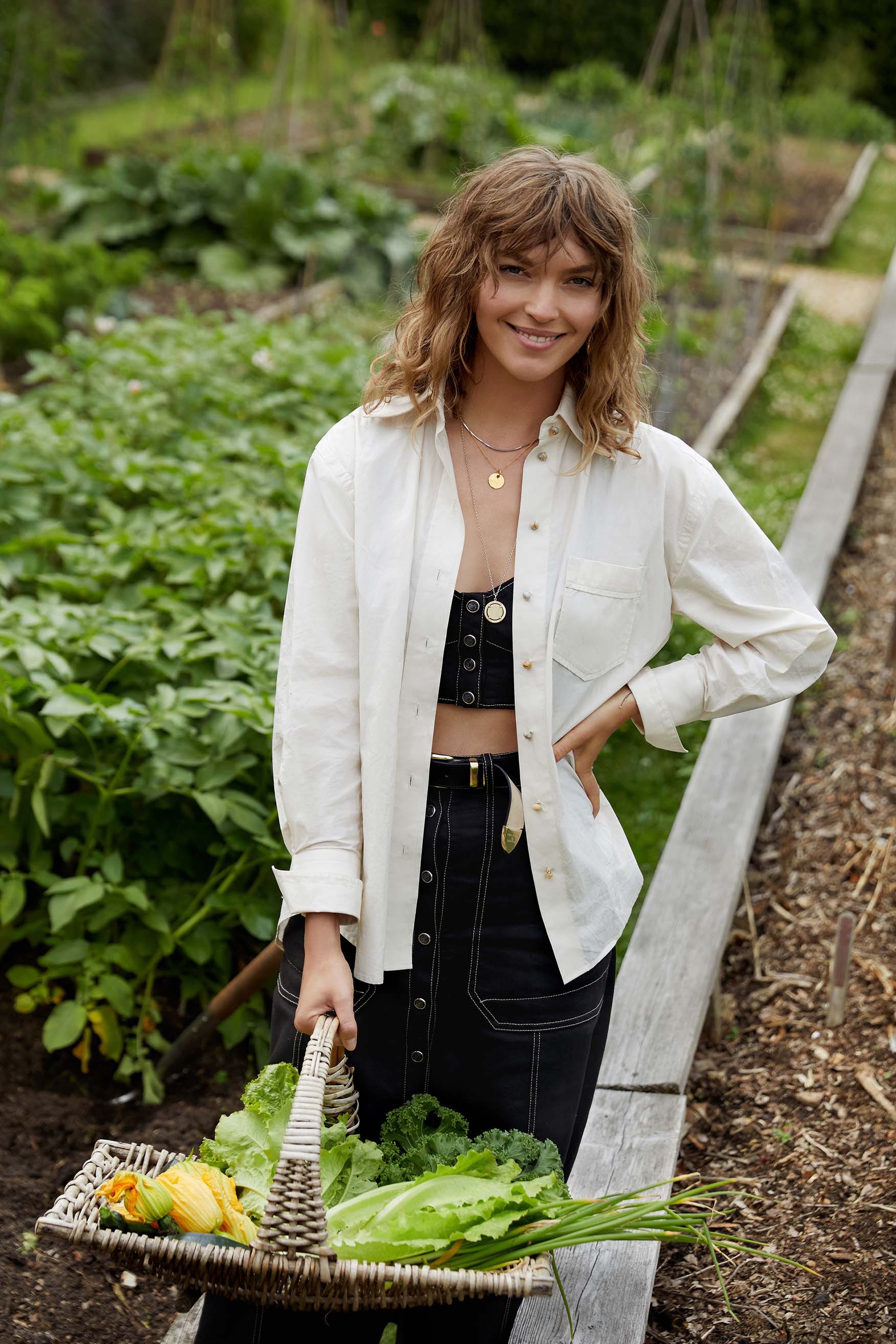 In addition, a quarter of the world's total soil area contains significantly less nutrient-rich humus (the dark, organic matter that forms after plants and animals have decomposed), making it less suitable for growing crops. How did we get here? Think deforestation, slash-and-burn agriculture methods, intensive farming, and soil sealing (which is the covering of soil with impermeable materials, like concrete and asphalt for new buildings and roads).
These threats to soil health are further intensified by the overuse of synthetic herbicides, pesticides and fungicides, too. "They are not targeted and just kill everything," adds Hattersley. "Pesticides kill the good bugs as well as the bad bugs and fungicides kill all the fungi in the soil, including the helpful ones which are essential. Up to 31 per cent of greenhouse gas emissions can be directly linked to agriculture and land-use change according to the Intergovernmental Panel on Climate Change."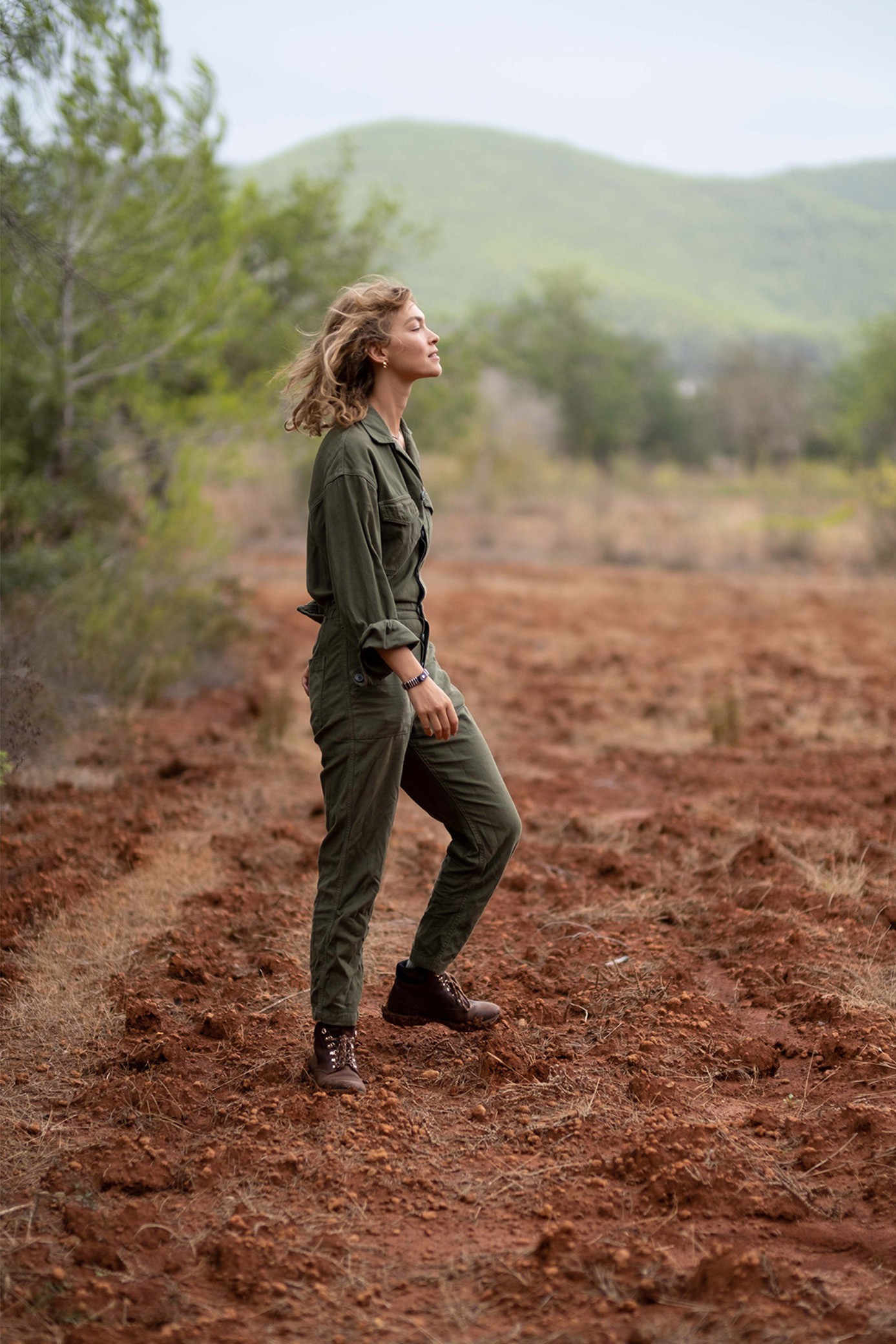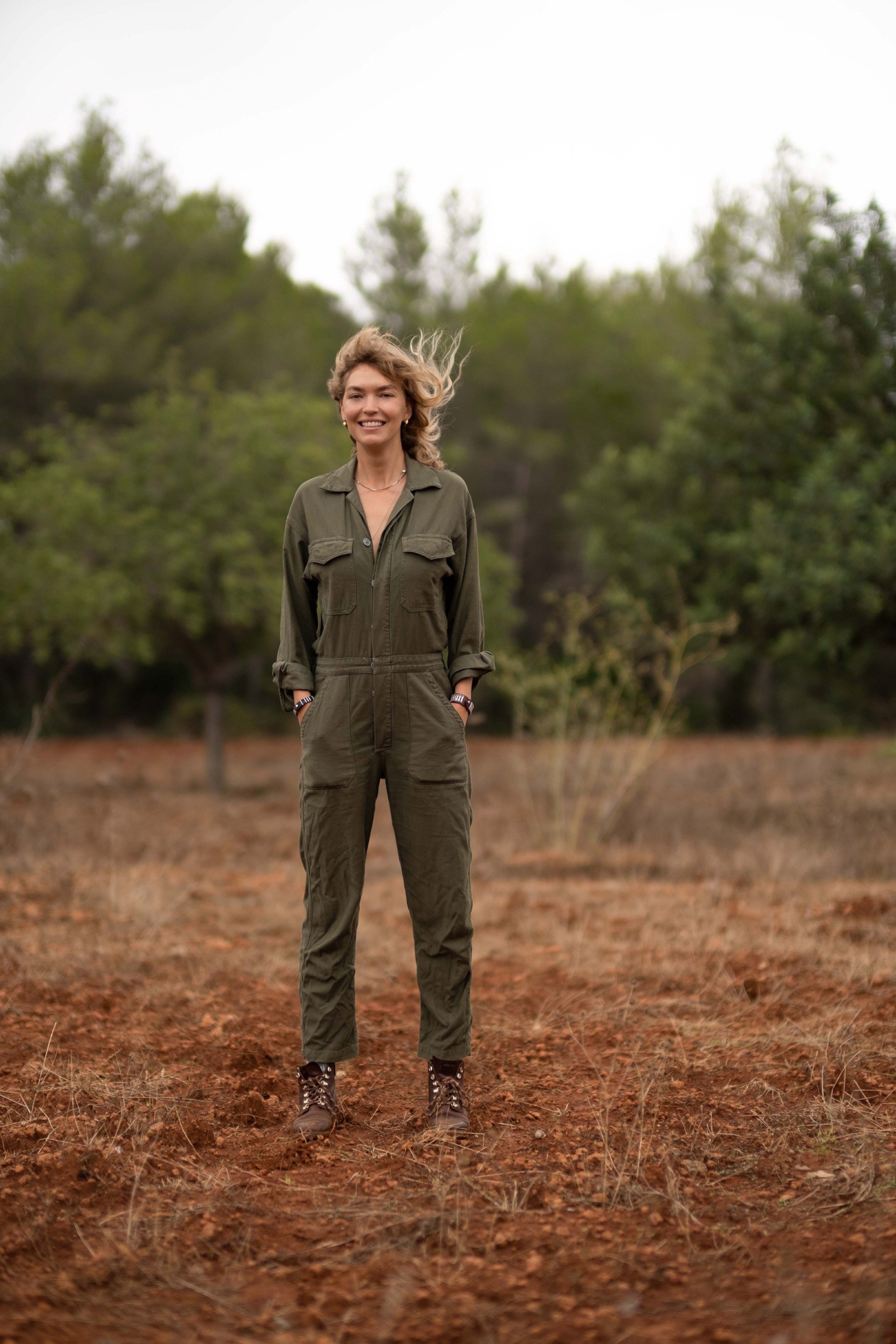 Photo by Teodora Berglund
'The evidence all points to one thing: we urgently need to put more time and energy into protecting soil'
It's clear that radical changes are needed worldwide, and Muse is clearly passionate about encouraging people to fundamentally rethink the way they view farming: "Biodynamic farms create optimum conditions for soil health by treating soil as a living thing; observing the rhythms and cycles of the earth, sun, and moon to understand the subtle ways in which the environment and wider cosmos influence the growth and development of plants and animals. The farms generate their own fertility through composting, integrating animals, cover cropping, and crop rotation. Biodynamic compost also brings more carbon into the living realm, helping to restore balance to the climate," she adds.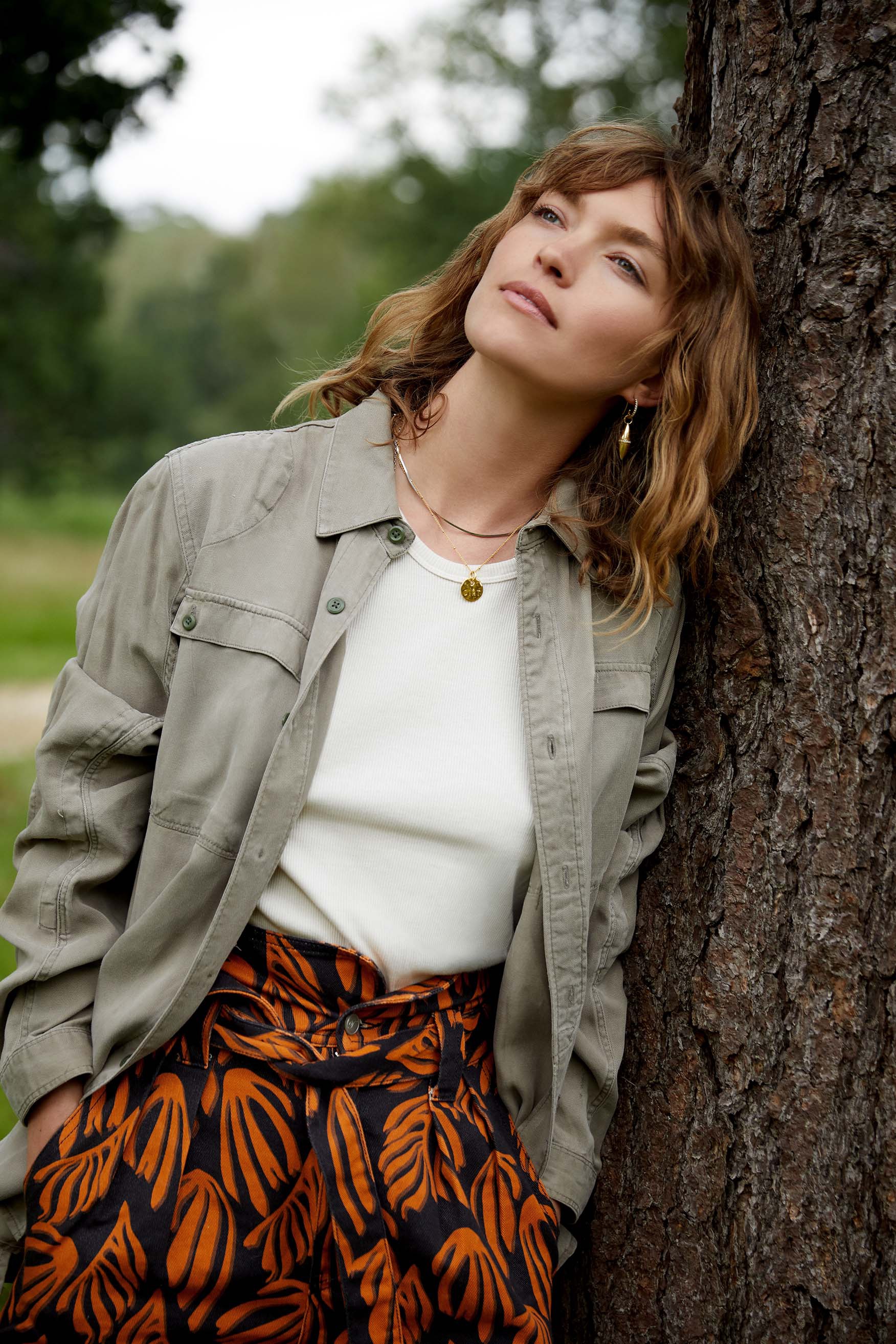 If you're not sure of how to lend soil a hand, Muse has a few simple ways to make more planet-friendly choices on a daily basis, too:
 
1. Make a compost pile. If you have a garden, start throwing uncooked food waste onto it.
2. If you have a lawn, don't trim it down to a perfect green surface. Instead, allow flowers and wild plants to grow on it, providing a habitat for small organisms, and a diversity of roots that grow to different depths in the soil.
3. Avoid using harsh chemicals and fertilisers – we wouldn't put them on our skin, so why put them on the soil? Gardening without them helps to keep soils healthy and functional, and grassy areas and flowerbeds allow rainwater to seep into the ground. 
4. Choose peat-free compost to help protect the world's peatlands which are under significant threat. Even better, try making your own. 
5. Choose beauty products created with minimal impact on the environment, from brands that champion regenerative farming.
6. Talk to your local parks and schools and encourage them to avoid spraying artificial pesticides on plants. 
7. Support farmers by buying directly from them, or from a farmers' market, and try to buy biodynamic, organic or regenerative products. 
8. If you don't have your own garden, or if your garden isn't big enough, join a local community garden or allotment scheme and start growing your own fruit and vegetables there instead. See
gov.uk/apply-allotment
for your nearest site.  
'Farming isn't just about food – it's at the route of the fashion industry, too… everything comes back to soil'
Sustainable beauty brand Weleda is partnering with Arizona Muse's soil-regeneration charity, Dirt, and the Sustainable Soil Alliance (SSA), to tackle the crisis facing soil. Its Save Earth's Skin campaign will highlight the importance of soil and encourage people to make simple, positive changes to help to protect it. Join us to #SaveEarthsSkin
CREDITS:
WELEDA / ARIZONA MUSE
Production Director: Aaron Elvis Kyle
Video Editor: Cinematic Collective
DIRECTOR AND WRITER: LISA OXENHAM
PRODUCER: GRACE WARN
Videographers: LIAM WHITE & KYE CORFIELD
SOUND: JONNY STOTHERT
EDITOR IN CHIEF: ANDREA THOMPSON
MAKE-UP ARTIST: RACHEL SINGER CLARK
STYLIST: MODELS' OWN
HAIR STYLIST: MODELS' OWN
VIDEO EDITOR: CINEMATIC COLLECTIVE
LOCATION: WELEDA UK
ART EDITOR: ANA OSPINA
CHIEF SUB EDITOR: NICOLA MOYNE