'Healthy emotion can be a powerful tool': In conversation with photographer Freya Dowson
Her passion for conservation and humanitarian work has shaped photographer Freya Dowson's career. Here, she tells Nicola Moyne how she landed her dream job and why the importance of highlighting global issues continues to motivate her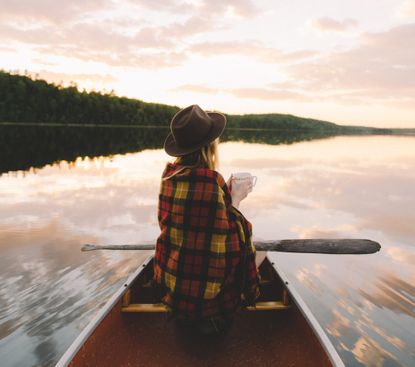 (Image credit: Paul Gaythorpe)
Her passion for conservation and humanitarian work has shaped photographer Freya Dowson's career. Here, she tells Nicola Moyne how she landed her dream job and why the importance of highlighting global issues continues to motivate her
As an international editorial documentary photographer, Freya Dowson has made a career out of capturing life's plights and triumphs. Here, she explains how she did it and why creating meaningful work is so important right now.
'I was working as an in-house content editor for an animal welfare NGO when the opportunity arose to shoot the organisation's re-brand five years ago. I leapt at the chance and haven't looked back since, increasing my NGO reach to wildlife trusts in Africa, where I document the work of anti-poachers, and humanitarian groups delivering aid and medication. From coal miners in Pakistan, to Syrian refugees in Jordan for Action Against Hunger, I'm drawn to covering projects that challenge me to work in a way I'm not used to – whether that's up in a tiny plane trying to spot elephants from above, or underground working with minimal light in really claustrophobic conditions.'
'I'm increasingly drawn to issues surrounding global warming and the impact that it's having on the natural world. My anxiety for the future of earth and its most iconic wildlands actually keeps me awake at night. Last year I was working in Kenya through such a terrible drought and, before my eyes, I could see the impact of our choices on our planet – it was heartbreaking, but also incredibly motivating to create stronger work that speaks to people and encourages them to take action.
'The resilience of women around the world really inspires me, I feel truly honoured to be able to tell their stories and I undertake this work with a huge sense of responsibility. But it shouldn't be all about their plight, it's about their hope too – I want to show the challenges people face alongside their strength and courage.
'Emotion is a really big driving force for me. It rarely slows me down and although it can be exhausting, it fuels much of my work. My whole life I've been accused of caring too much and feeling too deeply, as if that was a bad thing, but I've always kind of felt like it was my super power. Healthy emotion and empathy can be very powerful tools.'
You can see more of Freya's work at Freyadowson.com
Celebrity news, beauty, fashion advice, and fascinating features, delivered straight to your inbox!