How to boost your financial confidence and save smart, according to experts
New stats show that despite the financial confidence gap, women are more engaged with their money than ever.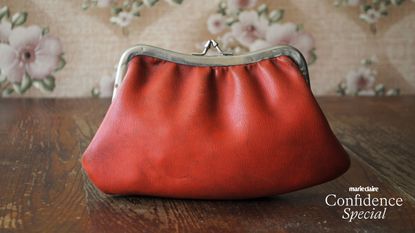 (Image credit: Getty Images)
Financial confidence may not be a term you use regularly, or have even heard before, but that needs to change.
Simply put, it means being in control of your finances - having the confidence to make decisions about your money, invest sensibly and most crucially, being comfortable talking about it.
Not there yet? You're not alone, with experts reporting a lack of financial confidence amongst women amid the current cost of living crisis.
But despite the clear financial confidence gap, statistics show that women are more engaged with their money than ever. MoneyMarketing reports that 51% of women have taken more of an interest in their finances since the pandemic.
Women investors are up 50%, female-funded projects are on the rise and the internet has seen a surge of female financial role models. So if there's a time to bolster financial confidence amongst women, it's now.
"Financial confidence isn't taught in school so it is a challenge for everyone," says financial advisor Rebecca Robertson. "However women weren't allowed to consider their own financial position prior to 1975, when they could open their own bank account without their husband's permission. Added now with female empowerment, women want to not just hold the purse strings but be strong and confident with their money. A right we haven't always had."
This week, as we launch our Confidence Issue fronted by the iconic Salma Hayek, we will be encouraging confidence in all forms, and where better to start than with our finances.
We sat down with Vivi Friedgut, founder of fintech for education, Blackbullion, for her insights and top tips for boosting your financial confidence.
Financial confidence: your step-by-step guide
What is financial confidence, in its most basic form?
According to Friedgut, financial confidence - a bit like financial wellness - is about taking control of your own financial situation and knowing you have the ability to fulfil the goals that matter to you.
"In its crudest form, it's knowing that you can pay for anything you have to pay for," she explains.
For women, it can be the ultimate empowerment, too, she adds. "There's so much guilt and anxiety attached to money and how we spend it. Financial confidence is knowing you have control over your money, rather than your money controlling you."
Why do women suffer from a lack of financial confidence more than men?
Financial wellbeing isn't a women's issue, but the data points to real implications on issues like gender equality, "especially if we think about longer-term financial decisions like investment, pension plans and savings," says Friedgut.
This too has been exacerbated by the cost of living crisis and its disproportionate impact on women, leading to spiralling living costs and insecure work - in the UK women are almost twice as likely to be in insecure work than men, according to recent research by the Work Foundation at Lancaster University.
Not to mention lower income, with women in the UK taking home on average £575 less per month than men in 2022.
"Women also make a disproportionate number of decisions in families," Friedgut explains. "Poor financial wellbeing gets you trapped in a cycle of low levels of confidence which affects women's life chances, opportunities and standards of living, especially given our longer life expectancies."
"We see so many toxic behaviours like debt-shaming and judgement, which in themselves prevent women from seeking support and financial education," she shares.
De-stigmatising money issues is like breaking the last taboo. "If we can shake off that shame and confusion, we give each other permission to open up the conversation too, which removes that sense of isolation. Imagine how freeing it would be to decline an expensive hen weekend invitation because you want to put the money towards paying off your credit card debt?"
Think what Sex and the City did for sex, but for money - making it a brunch conversation and putting the choice back in your hands.
What changes could be made to boost financial confidence amongst women?
In short, a huge levelling up that needs to happen. "Issues like equal pay, completely reimagining childcare and revising pension ages have had a major setback in the last couple of years so they need to be brought back to the top of the agenda, given the economic fall-out for women," she stresses.
There's lots the industry can do, too. So much financial advertising is skewed between the genders and there's a thread that runs through financial marketing that women can't make brave choices with their money. "At the same time, there's a wider need for more clarity and transparency around finance product messaging, to make them inclusive and easily understood by everyone," she goes on.
Finally, prioritising financial education is also key. "Not as a PSHE add-on in year ten, but starting as young as possible and doing it consistently," she adds. "We'd argue it should be built into the curriculum in a meaningful way. It starts here – money skills can be, and should be, available to everyone."
5 tips for boosting your financial confidence as a woman
Achieving financial confidence is a process and it won't happen overnight - the most important thing is getting started. There are a number of simple but powerful steps to take to grow your financial confidence. Here, Vivi Friedgut shares her top five:
1. Build your money skills
Connect with the many trusted resources out there, she recommends.
"From My Frugal Year, to Vestpod, to Rainchq, to Go Fund Yourself – there are incredible free tips and tools out there helping you build your financial confidence."
Top tip: Many high street banks offer money mentors, too, to help you build a roadmap for your financial future, so be sure to take advantage of them.
2. Reclaim your financial identity
Aka, start distancing yourself from the "I'm rubbish with money" persona - it is not serving you.
"By taking small steps to owning your financial life, you can take control of the stories you've been telling yourself," she explains.
Top tip: A simple budgeting chart – balancing income and outgoings each month - is a great place to start.
3. Set a financial goal
Whether it's reducing your credit card bill or starting an emergency fund, even saving £10 pounds a month helps.
"Seeing your money skills and financial position grow will be a huge confidence boost," Friedgut shares.
Top tip: Start small and build up gradually - you're not going to raise your financial confidence by setting unattainable goals on day one.
4. Know the value of your money
Think about the purpose of what you're spending money on. Does it get you closer to where you want to be?
"A monthly brunch out with a friend that inspires you, brings you connection and joy, could be a great way to spend £15, for example," Friedgut explains. The bored Sunday night Deliveroo or the casual Wednesday night impulse-buy, not so much.
Top tip: Make a list of your worthwhile expenses and use the Marie Kondo approach to determine what makes the cut - only the things that truly serve you.
5. Take good care of your money
Finally, financial admin is something we all tend to avoid. Our advice - don't.
"As an unknown, it becomes unnecessarily harder than it is," she explains. "Some basic steps are checking you're using your full ISA allowance and making sure you have adequate protection on insurance. Even taking fifteen minutes to move your credit card to a 0% provider can save the average consumer over £600 a year in interest."
Top tip: Carve out some time each week or month for your financial admin - it is much less intimidating in bite-sized chunks.
---
Celebrity news, beauty, fashion advice, and fascinating features, delivered straight to your inbox!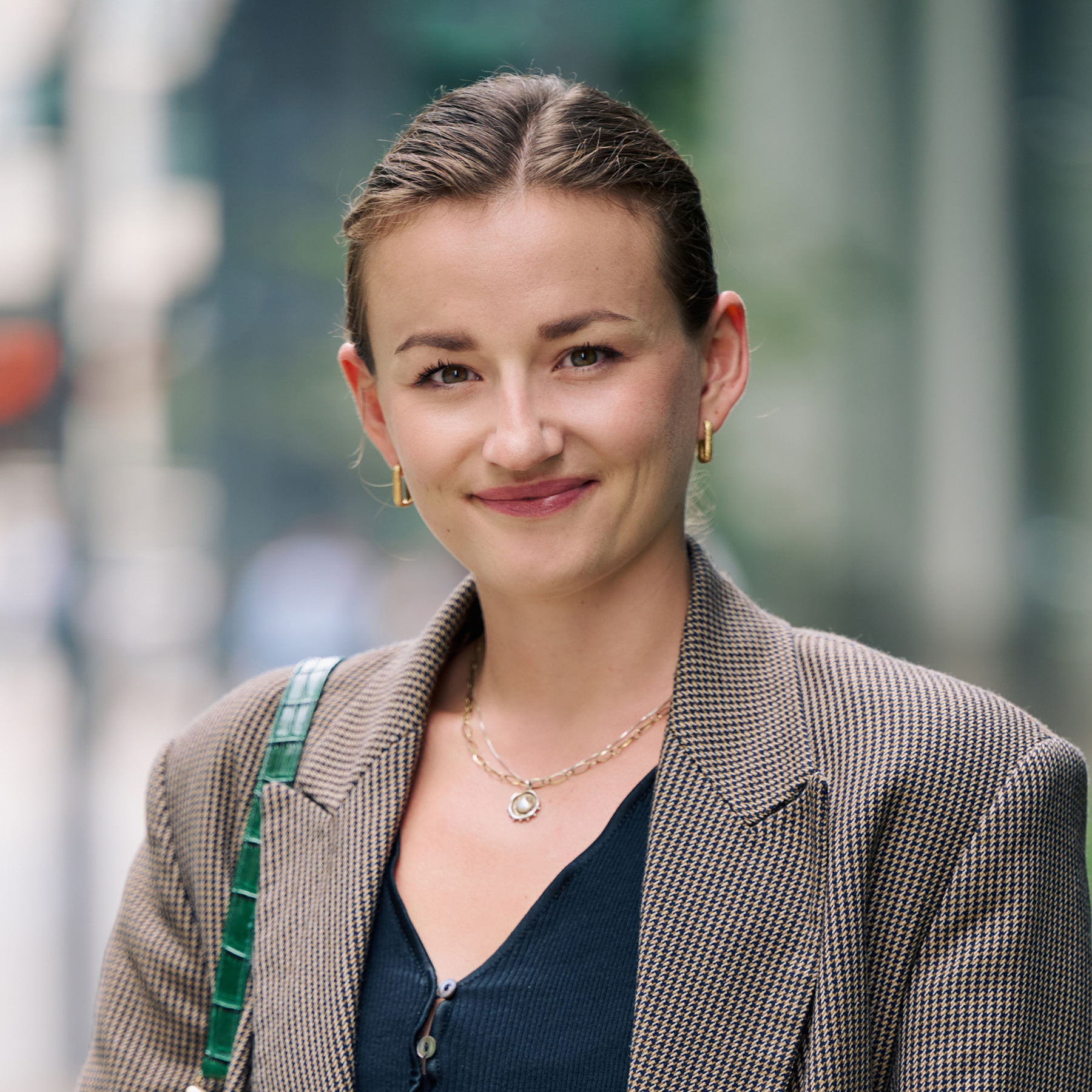 Health, Sustainability and Relationships Editor
Ally Head is Marie Claire UK's Health, Sustainability, and Relationships Editor, eight-time marathoner, and Boston Qualifying runner. Day-to-day, she works across site strategy, features, and e-commerce, reporting on the latest health updates, writing the must-read health and wellness content, and rounding up the genuinely sustainable and squat-proof gym leggings worth *adding to basket*. She regularly hosts panels and presents for things like the MC Sustainability Awards, has an Optimum Nutrition qualification, and saw nine million total impressions on the January 2023 Wellness Issue she oversaw, with health page views up 98% year on year, too. Follow Ally on Instagram for more or get in touch.