Sugar makes medicine work better
Taking antibiotics with sugar can dramatically improve their effectiveness against infections, says new research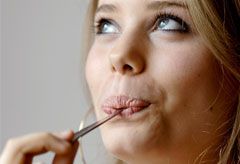 (Image credit: Rex Features)
Taking antibiotics with sugar can dramatically improve their effectiveness against infections, says new research
Sugar could dramatically improve the effectiveness of antibiotics and weaken the strength of chronic and recurrent infections, such as tuberculosis, according to a new study.
Glucose and fructose have been found to stimulate nasty bugs in our system and make them more vulnerable to drug treatments. Stubborn, long-term infections often occur when bacteria shut down, allowing infection to dodge the effects of antibiotics.
Professor James Collins from Boston University compared the findings to Mary Poppins famous proverb, a spoonful of sugar makes the medicine go down. 'This is more like a spoonful of sugar makes the medicine work,' he says.
According to the World Health Organisation, 4,700 people die from the effects of TB every day. Prof Collins plans to investigate whether sugar additives can improve the effectiveness of drugs against the deadly disease.
The scientists looked at a new way of tackling persistent bacteria by rousing them from hibernation using sugar as their secret weapon. They found the sugar stimulated normal bacterial responses, rendering the infection vulnerable to attack.
'Our goal was to improve the effectiveness of existing antibiotics, rather than invent new ones that can be a long and costly process,' says Kyle Allison, first author on the study.
Mr Allison hopes the findings have the potential to improve the lives of people who struggle with recurring infections, while also reducing healthcare costs substantially.
Celebrity news, beauty, fashion advice, and fascinating features, delivered straight to your inbox!