I've made no plans on Sundays for the entire year - and it's massively improved my mental and physical health
A game changing rest and reset hack? Yep, I'm sold.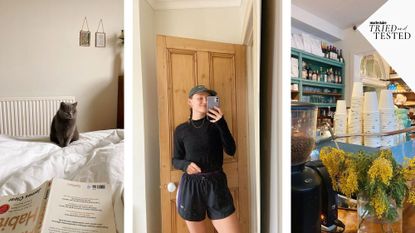 (Image credit: Ally Head)
As a Health Editor, it's my job to try the latest wellness trend and report back on whether it's actually worth your time. Whether that's the Hot Girl Walk, 12-3-30 workout or journaling for anxiety, I've tried a lot in my time.
Many work - ice baths get a solid yes from me. Others really don't - I'd never recommend trying the keto diet unless you want to be grumpy and constantly tired. That said, despite feeling lucky to have a wealth of knowledge when it comes to health and wellness, come the end of last year, I was burnt out. I was eating well, getting eight hours of sleep a night and running regularly, but felt anxious, lethargic and constantly "on". Not ideal when your entire job pivots on your health and wellbeing.
I'd joined Tiktok a few months earlier and seemed to see video after video of wellness girlies making no plans on a Sunday, instead, taking the day for themselves and indulging in whatever self care idea they fancied. Whether that was writing a to-do list for the week ahead, hitting their 10k steps around their local park, or having a bath, the premise was simple - make no solid plans each Sunday so you can actually relax and reset before another busy week at work.
So, I gave it a go. Sure, not every Sunday has been blissfully plan free (I'll always make an exception for a friend I haven't seen in a while or a family gathering). But the ones that have been plan-free have significantly lowered my stress levels and made me a far more pleasant person (you need only ask my boyfriend to confirm this one, and you'll get a resounding "correct").
It's worth pointing out here that I recognise that being able to carve out a whole weekend day to do nothing is a huge privilege and one I haven't taken lightly. That said, if your lifestyle simply doesn't permit so much downtime, even taking an hour for yourself could be beneficial for your physical and mental health.
Six months in and I'm a total convert. It might sound simple and even silly to some, but as an occasionally anxious and overwhelmed Health Editor, it's been pivotal in helping me carve out "me" time and enjoy invaluable headspace. Keep scrolling for my main learnings from six months of making no plans on a Sunday plus a therapist's take on the trend, and don't miss our guide to how to relax, while you're here.
No plan Sundays have changed the game for my stress levels
Wondering what "no plan Sunday" means? What it says on the tin, really - making no solid plans other than resting and recuperating for the week ahead.
For me, that often looked like a slight lie-in with cuddles from my cat, a long run, and then brunch with my boyfriend. Often, we'd clean the house, work through some life admin, or go on a walk and grab a coffee from a local bakery. The beauty of the no plan Sunday, as I've discovered, is just that - that you have no plans, and decide what you'd like to do week by week.
Before giving the lifestyle hack a go, I'd jam my weekend full of social plans, freelance work and life admin, often leaving myself more frazzled at the end of a weekend than the beginning (I know). I constantly felt the Sunday scaries - you know, anxiety on a Sunday night - and wasn't quite sure how to get rid of it, accepting it as a part of life.
It's also worth pointing out here that I am a planner. While many of you might regularly have no plans come the weekend, I always had something in the diary, often booking in as many as four or five social events, races, or work opportunities. I often planned weekends months in advance, swearing by my personal and joint Google Calendars.
So yes, vowing to make no plans for an entire weekend day was a big step for me. That said, I knew it needed to happen, having gotten to the point where I was constantly somewhat stressed and irksome.
Learning to let go not only of always needing to have something in the diary, but also of constantly planning, has been a godsend for my stress levels, plus taught me that sometimes just doing nothing is the most restorative thing you can do for yourself and your energy levels.
Keep scrolling for three important lessons the lifestyle change has taught me.
1. You don't have to be constantly on
We all feel a certain amount of pressure to be constantly "on," at 101 social events and eternally busy - a toxic byproduct of hustle culture that's ingrained in many of our brains.
Grace Beverley talks about this in her book, Working Hard or Hardly Working, and reflects on the desire to always be working or productive alongside guilt we feel about doing nothing. That, in a nutshell, is me - but, as she writes, it was "imperative [for me] to start making changes on an individual level, in order to be able to work within our current landscape."
Reclaiming some of my weekend time to do, well, nothing, has helped me to reflect long and hard on how damaging constantly "doing" can be for our physical and mental health.
Studies have proven time and time again that knowing how to switch off is key to our general wellbeing, and not being able to do so will mean you're likely to suffer from anxiety, stress and insomnia.
Since taking the time to slow down a little, I'm more mindful and calm. I don't get the Sunday scaries anymore, and I feel overwhelmed less and can take stressful situations in my stride. Not to mention, I feel I'm more productive at work because I haven't crammed too much at the weekend.
2. Taking time for yourself isn't selfish
This one's important - I'd battled feelings of guilt at not doing enough when my diary was jampacked, so you can only imagine the internal monologue when I stopped doing as much.
That said, having taken the time to reflect on why we're constantly go, go, go, I can fully accept that a. I'm a better person when I'm not doing too much and b. Taking time for yourself and what your mind and body needs isn't selfish - far from it. You can't help others in need or be a supportive friend or colleague if you yourself are in need, so taking time for yourself is crucial.
Patricia Taylor, Director of Therapy Services at Headspace Health, agrees, adding that for those seeking a way to slow down and reduce the feeling of being overwhelmed each week, keeping your Sunday schedule free can be seriously effective. "By making Sundays your "No Plan Day", you can break the habit of being busy all the time, and use this time to pause, take a moment to reflect and reset," she explains. "Adopting a slower-paced Sunday can also allow space to prepare for the upcoming week, and gain some clarity on what we might want to accomplish."
3. Doing less = being able to do more
Did you know? One Linkedin survey found that over 80% of people globally say they experience the "Sunday scaries," aka the feelings of anxiety or dread that tend to creep in the day before the upcoming work week. "Similarly, over 90% of Millennials and Gen Z report these feelings, too," shares Taylor.
Bottom line: it's crucial, when you can, to take some time for yourself to slow down. "Doing so can not only improve your overall well being, but can also help to maximise your productivity, both personally and professionally, in the long run."
This last part rang resoundingly true for me - while before, I'd tried to cram as much in as possible, I'd have the attention span of a gnat as my mind would have too many tabs open. Now, I can work through the to-do's with clarity and focus, meaning I actually get more done than if I'd crammed more in.
The no plan Sundays were such a success, friends of ours are even trying the same thing. I recognise that most people won't be able to maintain a plan free schedule every Sunday - it's a luxury most people can't afford. That said, it does reiterate the importance of taking some time for yourself, however that may look. If you are fortunate enough to be able to take a Sunday "off," I'd highly recommend you try it. So, will you give it a go?
What are the Sunday scaries?
Having the "Sunday scaries" refers to feelings of dread or anxiety on a Sunday evening before the working week starts, explains Patricia Taylor, Director of Therapy Services at Headspace Health. "It refers to the feelings of anxiety or dread that often creep in the day before the working week."
If you experience them, you're not alone - one survey found that over 80% of working professionals have experienced the feeling at some point.
So, how to avoid them? In short: slow down a little. "For those of us that work from Monday to Friday, Sundays are widely recognised as a day of rest before the new week begins," she explains. "After working diligently throughout the week, it's important for our mental and physical wellbeing that we still carve out time to practise self-care, with research showing that relaxing weekends can reduce stress and anxiety, as well as physical problems such as cardiac rhythm."
Celebrity news, beauty, fashion advice, and fascinating features, delivered straight to your inbox!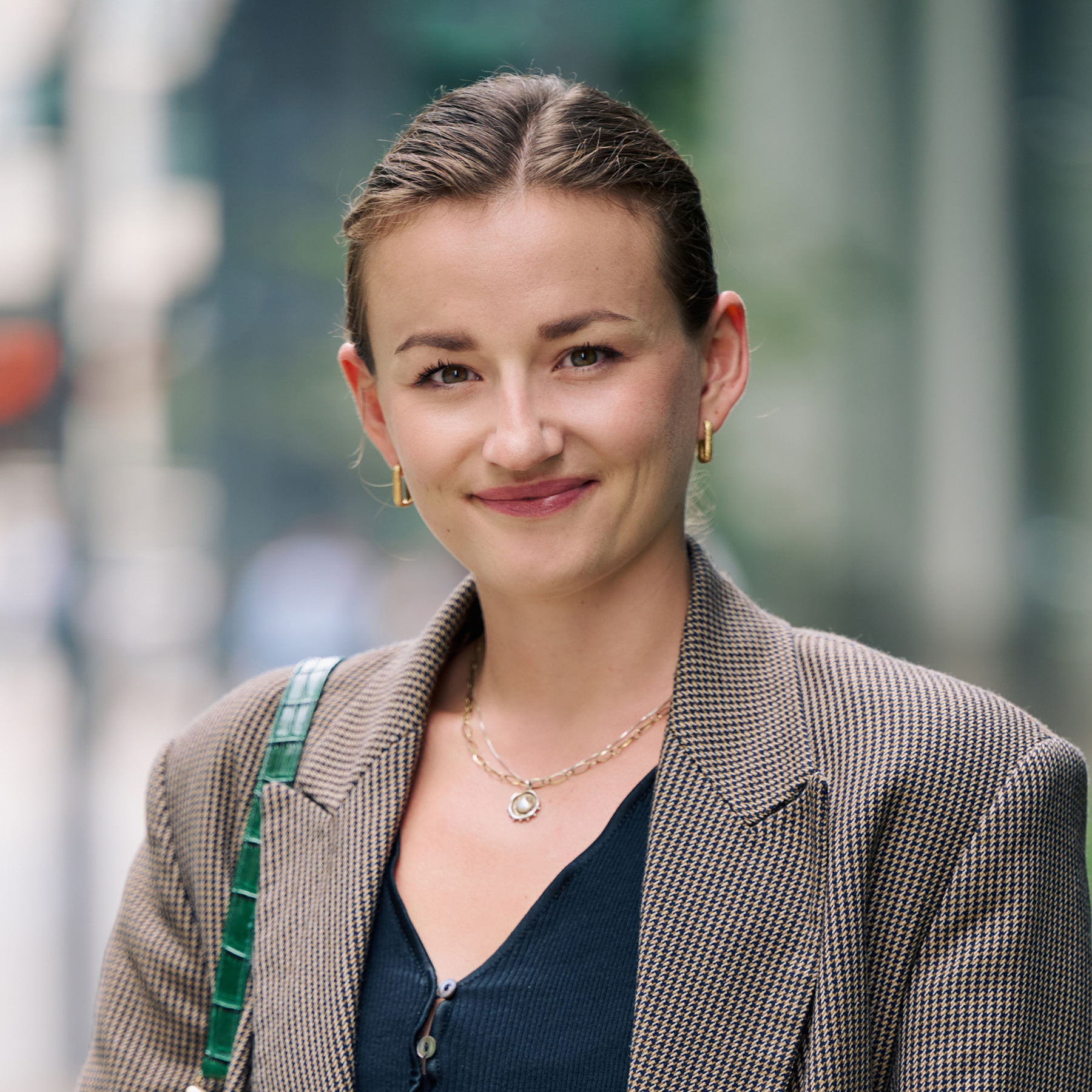 Health, Sustainability and Relationships Editor
Ally Head is Marie Claire UK's Health, Sustainability, and Relationships Editor, eight-time marathoner, and Boston Qualifying runner. Day-to-day, she works across site strategy, features, and e-commerce, reporting on the latest health updates, writing the must-read health and wellness content, and rounding up the genuinely sustainable and squat-proof gym leggings worth *adding to basket*. She regularly hosts panels and presents for things like the MC Sustainability Awards, has an Optimum Nutrition qualification, and saw nine million total impressions on the January 2023 Wellness Issue she oversaw, with health page views up 98% year on year, too. Follow Ally on Instagram for more or get in touch.