6 Ways To Make Learning A Language Easier
We mean to every year and then one podcast or a few pages of an antiquarian text book in, and we give up. To avoid this, we look at simpler and more interesting ways to fit languages into our busy lives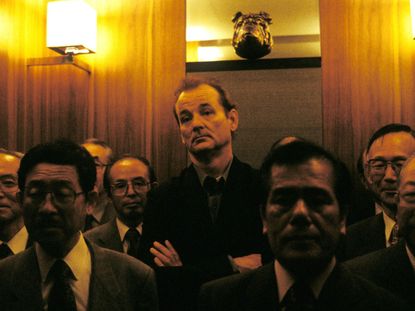 (Image credit: Rex)
We mean to every year and then one podcast or a few pages of an antiquarian text book in, and we give up. To avoid this, we look at simpler and more interesting ways to fit languages into our busy lives
Learning a language is something we'd all like to do. We know we would. Every year it's high on our list of New Year's resolutions and every year it's put on the proverbial back burner alongside yoga classes and speaking to our grandmothers every week, in favour of work, sitting on the tube, sleeping and the occasional social arrangement.
To make the actual process more interesting, and not just the inevitable chore it becomes, we've spoken to language experts for tips:
1. They say: You need to like the sound of the language you're learning or else it will be far more difficult.
We say: It helps if you like the sound to start with but if not, try listening to music in the language. (Search for playlists on sites like 8tracks). Not only will you get used to the rhythmn but you'll get a grasp of the intonation.
2. They say: Forget about sounding perfect. Find yourself an environment where no one is going to laugh at you and where you won't feel embarrassed to try, even if you make mistakes.
We say: It's universally accepted that the same lack of inhibition, which comes with excessive alcohol, and has caused so many excruciatingly embarrassing Saturday mornings, is beneficial when it comes to practicing languages. So grab a cocktail, a patient friend and get stuck in.
3. They say: Make it fun, you'll never stick at it if you don't genuinely enjoy it.
We say: Find friends who want to learn the language or can speak one already but are a bit rusty and take turns in hosting a bi-weekly dinner. (Tip: Wine is a must.) You'll be surprised by how many people will be keen.
4. They say: One of the best teachers I had refused to speak anything but French so we had no choice but to speak it. We say: Find a friend who wants to learn the language too, if not someone who you know already then try to 'buddy up' on the internet, and agree that you won't speak anything but the language.
5. They say: Though it sounds like an obvious one, watching films with subtitles and reading magazines or literature in the language really helps.
We say: Of course, jetting off to the country and living there for a few months is preferable but if that doesn't fit with your budget/job/life (take your pick) then surrounding yourself with as much of the language as possible is beneficial. Though films with subtitles won't teach you the language, you'll pick up the flow of it and you may even catch a few phrases too.
6. They say: One of my early tutors once told me that the ability for birds to learn bird song and imitate sounds is much greater in the early stages of life and the same goes for humans; after puberty it's much harder. We say: Don't give up at this news. Know that if you learnt languages at school, you will have retained more than you know and even if you didn't study the language you're trying to learn, just having practiced those skills will make it easier. And for God's sake, get your children to concentrate in French classes. They'll appreciate it when they're older.
Celebrity news, beauty, fashion advice, and fascinating features, delivered straight to your inbox!