A detailed look into Qeelin's Wulu 18 fine jewellery collection
A tribute to the brand's roots and vision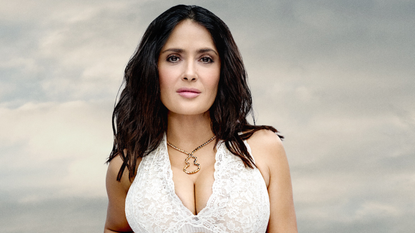 (Image credit: Yu Tsai)
If you're looking at branching out into a new statement jewellery style this year; then Qeelin is the fine jewellery brand to have on your radar.
Qeelin, which is named after an auspicious, mythical Chinese animal and icon of love, surfaced in 2004 with its first collection, Wulu. This collection was designed by the brand's Founder and Creative Director, Dennis Chan as an homage to the Chinese hulu which is traditionally worn by children or placed inside the home for protection.
This symbol marks a strong resemblance to the number 8 which is known for good luck and wealth in Chinese culture. Its debut collection solidified the brand's ethos and has maintained throughout, making sure it fuses emotional appeal and traditional heritage by creating a traditional yet stylish talisman.
That same year, the brand gained international recognition when actress, Maggie Cheung debuted a single bold Wulu earring to the 57th Canned International Film Festival to collect the Best Actress Award. Since then, the bond between Qeelin and Wulu was forged, and the inaugural collection remains a celebrated example of the fusion between East and West, tradition and modernity.
This year, Qeelin is celebrating its 18th anniversary with the release of its newest collection, Wulu 18. To commemorate what is usually known as the age of maturity, the brand is paying tribute to its roots. "Being 18 is about being energetic and full of aspirations," says Chan. "I would like to capture that vivacity and vigour, and at the same time, celebrate our roots and vision, in this important commemorative collection."
Revisiting its original Wulu design, the brand is releasing a luxurious studded design which comes in five sizes, allowing the wearer to mix and match as they please. With its most sought-after piece being the Grande Wulu. This staple necklace is limited to just 18 pieces worldwide and has a matching 18K rose gold ring.
"Using just a graphic shape in my jewellery is groundbreaking for me; it speaks to my heart because this is what Qeelin is about. Wulu 18 is as perfect for a grand occasion as it is for adorning a casual outfit," says Chan. "From the past into the present, and daringly into the future, the promise of Wulu is one of love, joy, and abundant blessings.
Discover the Wulu 18 collection here:
Celebrity news, beauty, fashion advice, and fascinating features, delivered straight to your inbox!
Sofia Piza is the Producer and Writer at Marie Claire UK.
After living in five countries, Sofia finally decided to settle down in London- just a mere 5,000 miles away from her native Mexico.
These days, you can find Sofia helping in all things production and scavenging the internet for the latest TikTok trends. Sofia got her start in the fashion industry working in retail and PR before taking the leap into journalism and production- living her happiest and most authentic life.