Why TikTok's 'age filter' has taught me that, despite being a beauty editor, I'm scared of looking old
I've always preached confidence in ageing, but I've been lying to myself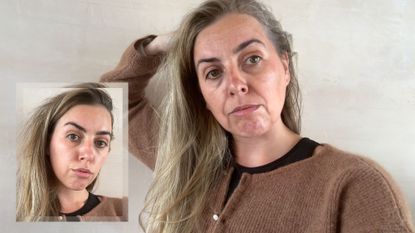 (Image credit: Shannon Lawlor)
I hope this doesn't come across badly, but as a beauty editor, I can safely say that TikTok has taught me very little. Most of the time, it annoys me. It's rife with misinformation, beauty filters and damaging rhetorics which, I believe, leave most of us feeling worse than we did when we first opened the app. This week, though, I've been schooled hard by TikTok, but not in the way you might think—it's all to do with the trending TikTok age filter.
I've found myself engrossed in the world of TikTok filters before, most notably the Bold Glamour filter which caused a stir for setting unrealistic beauty standards just a few months ago. Now, there's a new filter on the scene, and it's become equally as popular—just for totally different reasons.
The 'age filter' is essentially a really convincing filter that makes you look like you, just older. Much like the Bold Glamour filter, I assume it uses GAN (Generative Adversarial Networks) technology to create a frighteningly realistic effect that once again blurs the lines between reality and augmented reality (AR). And while I'm sure in TikTok's eyes this filter is just a bit of fun, picking out certain 'undesirable' parts of your face and accentuating them with lines, wrinkles and sagging, to me, it's so much more.
Before I get into why TikTok's age filter has had such an impact on me, I want to give you some context. As a beauty editor, I have always been an advocate for embracing the signs of natural ageing, providing you're happy with the way that you look. I would never advise anyone to get Botox or filler (and especially not buccal fat removal)—I'm simply here to educate beauty consumers on what those treatments do and the advised safety protocols around them. My mantra? Do whatever you want to do with your own skin and your own body—just make sure you've done your research.
As my 29th birthday creeps up on me, I'm ashamed to say that I've always considered ageing to be something that won't affect me. It's silly to say, I know, but when I picture myself in 30 years' time, I imagine myself grey (I started going grey at 21 and have always embraced it), sure, but also wrinkle-free, toned and tanned. I've always pictured myself growing old much how the supermodels of my childhood have aged, how the beauty industry has told us we should age.
And I know this is idiotic. I'm a beauty editor, for goodness sake—I write about the effects of ageing on the skin day in, day out. But with a young person's naivety, I've never really applied the concept of ageing to myself.
I had my first bout of Botox on my 27th birthday. I told myself that I did this not because I was uncomfortable with the signs of getting older (my forehead wrinkles), but because I never liked my over-expressive face. But then, earlier this week I applied TikTok's age filter to myself, and I realised my outlook on ageing had, up until now, been a rose-tinted lie.
What the age filter has done, in my case, is highlight all of the things about my face I'm self-conscious of—and it's terrified me that, as I age, these features will become more prominent. For example, my down-turned eyes. I was 21 when a make-up artist told me my eyes turn downwards. I'd never noticed before and it never bothered me, now not a day goes by where I don't get frustrated by it. The age filter drags them down even more. My genetically dark under-eye circles are a major gripe of mine—I scribble concealer over them every single day. Every aesthetician and doctor I've ever met has run the idea of tear trough filler by me. (As a beauty editor, I open myself up for honest conversation with experts—I don't mind it. I doubt very much they'd say the same to paying patients.) My 'puppet mouth' is another thing that TikTok tells me will only become worse with age.
Yes, you can argue that this filter can't predict the future (it's just a bit of impersonal technology, after all), but it's realistic enough that my confidence in ageing is on the floor right now. It's made me realise that my desire for regular Botox appointments has nothing to do with my over-expressive face at all, and has a lot to do with my fear of looking, well, old. I've been researching lifestyle changes and tweakments that might help in preventing me turn into the person I see on age filter TikTok—and there's something very, very wrong with that.
I'm a beauty editor who preaches confidence in ageing. The TikTok-filtered Shannon should, in theory, fill me with pride and happiness. As somebody with severe hyperchondria and health anxiety, a picture that portrays a long and happy life should be all I could ever wish for. Instead, I'm filled with horror.
And while I wish I could be the sort of person that encourages everyone to age naturally and confidently and shout from the rooftops that tweakments and 'anti-ageing' creams should burn in the fiery pits of hell—I can't. I wish we could all age confidently, but a patriarchal beauty standard has already caused a huge amount of damage—and I'm not exempt from it. After years of being told turning old isn't just ugly but is also something to dread, it's very difficult for women to suddenly start seeing fine lines, wrinkles and skin sagging as something that should be celebrated (even though I deeply believe they should be). Truthfully, I feel guilty that I can't see the beauty in my old face.
Celebrity news, beauty, fashion advice, and fascinating features, delivered straight to your inbox!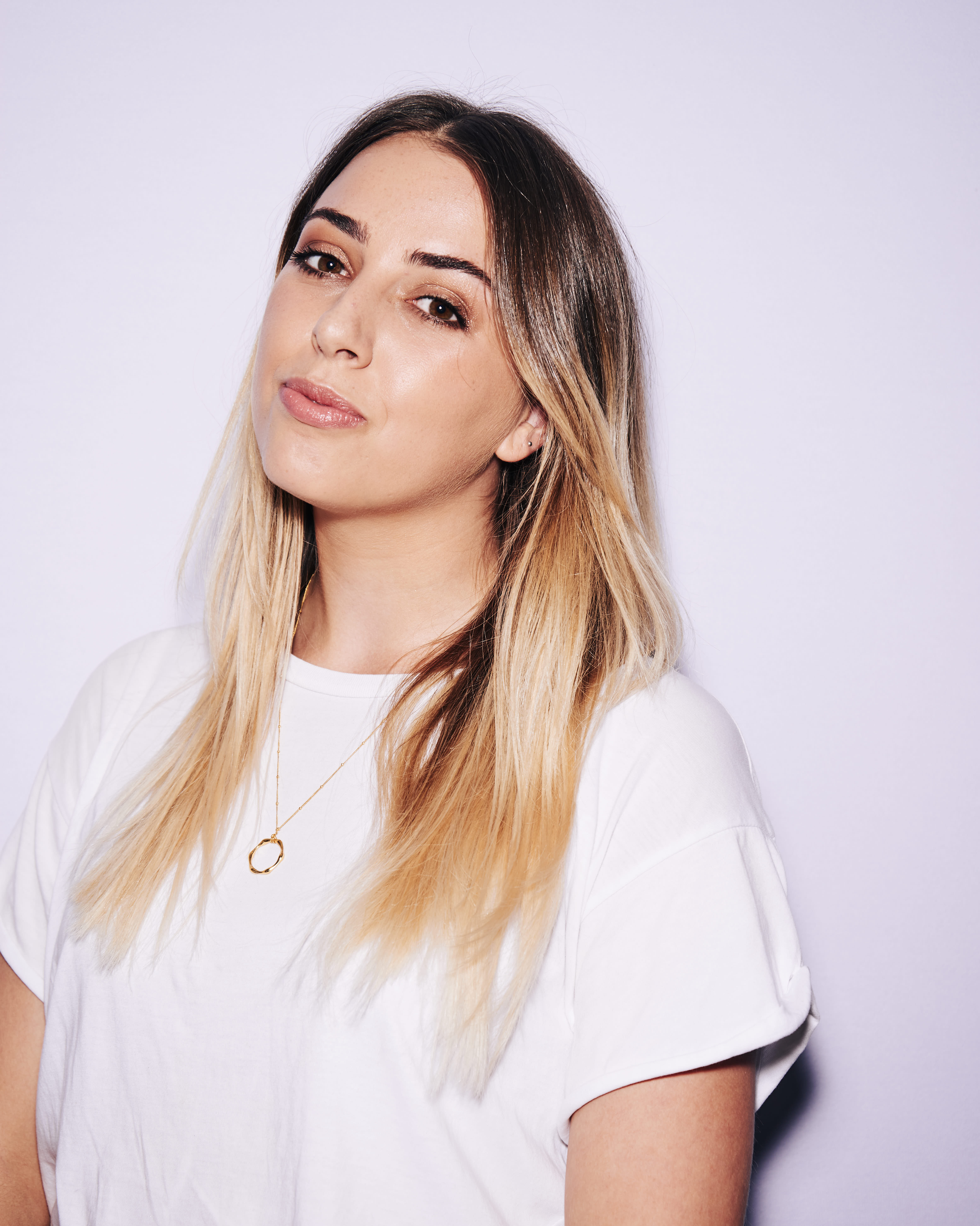 Shannon Lawlor is the Executive Beauty Editor at Marie Claire. With nearly a decade of experience working for some of the beauty industry's most esteemed titles, including Who What Wear, Glamour UK, Stylist and Refinery29, Shannon's aim is to make the conversation around beauty as open, relatable and honest as possible. As a self-confessed lazy girl, Shannon has an affinity for hard-working perfumes, fool-proof make-up products and does-it-all skincare.