As someone who shops for a living, I hear about hundreds of new beauty products a week—this is the first skincare range that has excited me in *ages*
Products that promise to visibly lift, sculpt and redefine in 1 week? Yes please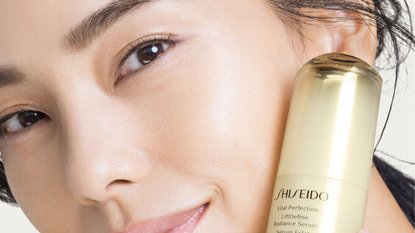 (Image credit: Shiseido)
As Marie Claire UK's Junior Shopping Editor, I hear about countless new beauty products on a daily basis, so it takes something really special to capture my interest when it comes to skincare. And Shiseido's skincare series Vital Perfection definitely falls under that category.
I'm already a huge fan of Shiseido (the brand's very popular eyelash curlers are, IMO, unmatched) and this skincare range is no less impressive. Powered by decades of research on the skin's inner potential, each piece of the Vital Perfection skincare series promises to visibly lift, sculpt and redefine the face contours in as little as 1 week. With autumn now in full swing, we're all probably looking to our skincare cabinets once more to tackle the potential damage that summer left behind, so it's the perfect time to try the range out for yourself.
Now, I don't know about you, but I was obsessed with The Princess Diaries movie growing up, and not least of all because of Anne Hathaway's vibrant portrayal of bright, awkward and all-too-relatable Mia Thermopolis. So when I heard that Hathaway was named the new face of Vital Perfection, I was excited to say the very least.
To me, Hathaway seems like the perfect choice for the range. While the skincare industry is no doubt steeped in a history of exclusionary messaging, both Hathaway and Shiseido are working against that. With her passion for appreciating each and every stage of life, Hathaway is the ultimate advocate for Vital Perfection's primary message that "Potential Has No Age".
Shiho Nagasaka, Vice President of Global Marketing and Communication for Shiseido says, "While Ms. Hathaway has earned ever-increasing respect globally for her range as an actor, and her many talents, it is her sophistication, resilience and her respectful perspective of inner and outer beauty that make her the ideal Ambassador for Vital Perfection."
The collection includes 15 products, featuring day creams, night creams, treatment masks and a targeted Intensive WrinkleSpot Treatment.
As somebody whose skin falls on the more sensitive side, I'm always looking for products that make a real difference without irritating my skin, so it's reassuring to hear that Vital Perfection works with the skin's existing networks to do just that.
This is clearly a top priority for Hathaway, too: "I love that the Vital Perfection has been created to work harmoniously with the body," she says. "Vital Perfection is based on research that taps into the same networks that encourage the flow of nutrients to nourish skin and ensures it looks its best, working efficiently and naturally with the body, giving the best possible skincare results."
Keep scrolling to shop our top Vital Perfection picks below.
My top picks from the Vital Perfection range
Celebrity news, beauty, fashion advice, and fascinating features, delivered straight to your inbox!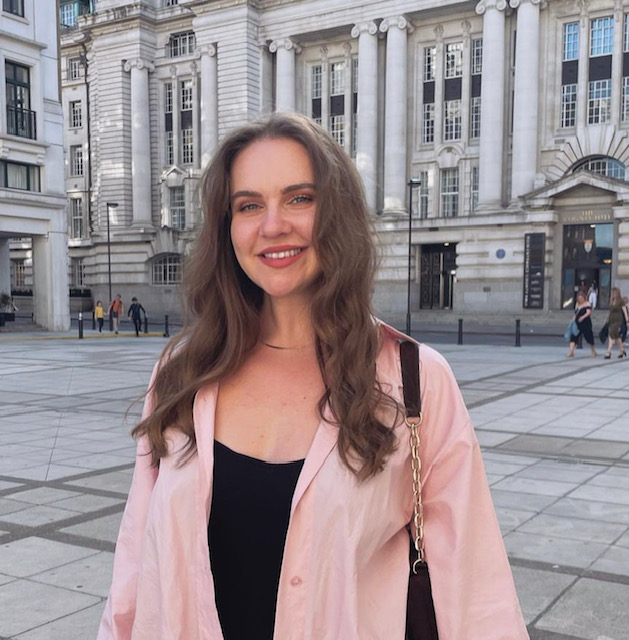 Valeza Bakolli is Marie Claire's Junior Shopping Editor. She previously worked at BuzzFeed, where she honed her skills in all things shopping - from gift guide curation to being first on the scene to feature the latest fashion and beauty drops. She's made it her mission to encourage people to shop mindfully and with purpose. That's why she dedicates hours of her time every day to finding the best products online so you don't have to - from small and sustainable businesses wherever possible, of course.