Beauty Products That Smell Like Holiday (Shut Your Eyes And Imagine You're There Already...)
The scents of coconut, frangipani and ocean spray all evoke happy memories.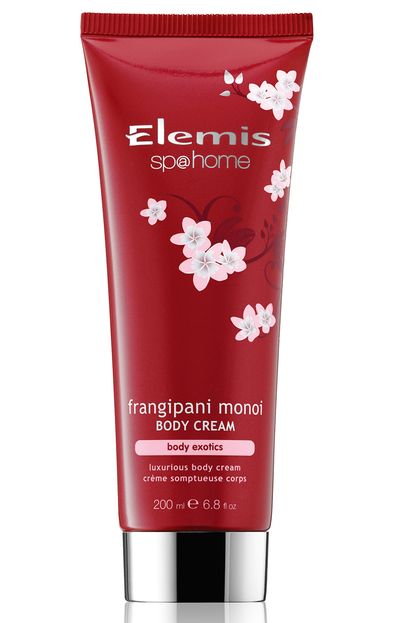 The scents of coconut, frangipani and ocean spray all evoke happy memories.
So, if you're in the grip of post-holiday blues or counting down until you can jet off, stock up on these gorgeous beauty products that smell just like summer.
Tropical Tahiti
Elemis Frangipani Monoi Cream, £24, will banish any sense of seasonal defective disorder from the system mainly due to the tropical scent of the 'feel good' frangipani flowers. The scent lasts for hours - just make sure your skin's completely dry after you shower and it will last longer.
Countryside Retreat
Scientific research shows that cut grass contains chemicals that combat stress and help regulate emotions. Hermes Un Jardin sur Le Toit, £58 for 100ml edt mimics the fresh smell of lush grass after a summer shower. Plus, it lasts.
Ocean Breeze
Sisley Sunleya, £158, is a coconut-free zone but contains clever ingredients chosen for their protective qualities and, coincidentally, the results smell like salt on sun-kissed skin. The other mood-boosting benefit is that this is the only sun cream that is water-resistant and won¹t sting your eyes.
British Seaside
It's likely that you were smothered by Garnier's Ambre Solaire as a child, so it's only natural that when applying the same lotion again you'll evoke memories of being playful and happy. 'Core nostalgic smells are laid out in childhood and affect our mood after you become an adult,' says fragrance guru Roja Dove. 'Once an aroma is imprinted in the brain with a personal feeling it will last our whole lifetime.' To us it smells like sand when water laps over it. Go for the newest formulation Garnier Dry Mist SPF 20, 30, 50 £16.
Ocean Spray
'Another escapism theme was based on oceanic notes that take us to the seaside, where you go when you're a child, without a care in the world,' says Dove. Jo Malone London created a marine fragrance, Wood Sage and Sea Salt, £82 for 100ml, that contains sea salt, mineral accord and driftwood, designed to remind you of the seashore.
Tropical Paradise
Make-up artist extraordinaire Caroline Barnes famously mists this fragrance in the air on the sets of photoshoots. Containing coconut milk, Tiare flower and Sicilian bergamot, Estee Lauder Bronze Goddess Eau Fraiche SkinScent, £47, never fails to get everyone on set in a positive mood.
Sun-Kissed Skin
Clarins Eau Ensoleillante, £32 for 100ml, was actually created because of the desire from customers to have a scent that smelt like their signature sun cream. Made up of grapefruit and bergamot, patchouli and watermelon, it also treats the skin, so wear from head to toe. Bliss!
Celebrity news, beauty, fashion advice, and fascinating features, delivered straight to your inbox!
An award-winning health and beauty writer, stylist and creative director, Lisa Oxenham is one of the UK's top beauty editors and the Beauty and Style Director at Marie Claire UK. With 20 years of editorial experience Lisa is a brand partnership expert, and a popular speaker, panelist and interviewer on a range of topics from sustainability to the future of beauty in the digital world. She recently spoke at Cognition X and Beauty Tech Live and is on the Advisory Board for the British Beauty Council's Sustainable Beauty Coalition.
A well-respected creative director she works on celebrity, model and influencer shoots with the highest calibre of photographers, filmmakers, make-up artists and hairstylists to create timeless images, attention-grabbing videos, digital events and masterclasses. Most recently Lisa has directed covers such as Lily Cole and Jameela Jamil, films such as Save The Arts featuring Francesca Hayward and sustainable fashion shoots such as Be The Change. Supporting the beauty industry over the pandemic has been a top focus, directing the British Beauty Council's six inspirational short biographical films for their Bring Back Beauty campaign.
Lisa is a wellbeing and beauty influencer with a focus on mental health and a large and engaged audience on Instagram, Facebook and Twitter.