Beauty Pie: What's all the fuss about?
Meet the brand being described as the 'Netflix of beauty'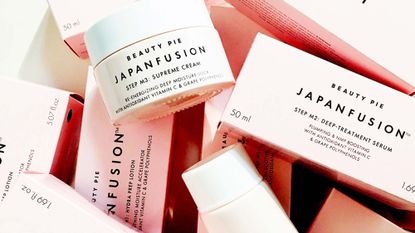 Meet the brand being described as the 'Netflix of beauty'
In this new franchise we ask: What's all the fuss about? There are so many products and brands that enter stratospheric realms of popularity – going from zero to hero in what feels like a matter of weeks – think Drunk Elephant, Milk Make-Up, and Augustinus Bader. But why are they so popular? We've decided to investigate…
Beauty Pie – the background
Founded by Marcia Kilgore – the beauty brainbox behind brands like Soap and Glory, Soaper Duper and Bliss Spa – Beauty Pie's aim is to bring beauty lovers top quality products at factory prices. By cutting out the middle man and avoiding retailer mark-up, you can bag luxury products for much less of a price than you would at a high-end beauty counter. Simples.
The system is a fairly straightforward one: You pay a monthly membership allowing you to shop the factory prices, with a monthly spending allowance depending on your chosen membership level. Any unused allowance rolls over to the next month, so you won't miss out on any spends – it's really no wonder it's been dubbed the 'Netflix of beauty'.
Beauty Pie memberships
Mini-monthly – £5 a month for £50 spending limit
Standard monthly – £10 a month for £100 spending limit
Silver monthly – £20 a month for £200 spending limit
V.I.PIE Annual – £99 a year for £100 spending limit (equates to two free months!)
Is it any good?
The answer you're really here for is a resounding yes. Beauty Pie's products are made using high-quality ingredients and in the same factories as some of the industry's most luxury brands, which they claim means you get five times more for your money (or a bigger piece of the Beauty Pie).
Between them, the skincare ranges have pretty much every concern covered. Japanfusion packs a moisture punch for dry skin, while Super Retinol tackles the visible signs of ageing and Qi Energy gives lacklustre, exhausted skin the kick up the backside it needs.
So, which piece of the pie should you start with? Keep reading for some of the brand's best-loved products.
The Great Skin Foundation is infused with micro-pearls for a soft focus finish and offers a good level of coverage, with a finish that's slightly on the matte side and oil-free. Currently available in 15 shades, the brand has said on their website that they will be increasing their shade range 'in due course'.
Typical price: £30
Members price: £7.52
Unless you've been living under a rock you'll know that retinol is a pretty super anti-ageing ingredient. Nothing works quite like it; it increases collagen production, smoothes fine lines, improves skin's elasticity and can even reduce the appearance of dark spots. Super Retinol is infused with both lactic acid to exfoliate and hyaluronic acid to hydrate, so it's a multi-pronged approach to getting great-looking skin.
Typical price: £80
Members price: £10.56
One Powder Wonder is a seriously fine pressed powder that blurs, sets and adds a subtle healthy glow, and is so lightweight you'll barely feel yourself applying or wearing it. The 'Uberlescent' shade is transluscent, so it works on all skin tones to reduce shininess and set make-up.
Typical price: £26
Members price: £5.27
The Japanfusion range is a wonder cure for the effects of dry skin, getting deep into skin's layers to boost moisture levels and making it happier and healthier as a result. Accompanying the range's make-up removing cleansing balm, hydrating lotion and face serum, the Supreme Cream is a real gem – its consistency is a kind of thick gel cream, but not at all greasy or heavy and leaves skin feeling super soft and supple. Trust us when we say that when it comes to the best moisturiser for dry skin, this one's a worthy competitor.
Typical price: £100
Members price: £9.76
As well as the epic make-up and super effective skincare, Beauty Pie also makes divine luxury scented candles that don't break the bank. Pomegranate and Baies Rose is a warming scent that's not too sweet, while the Vanilla and Clean House options are equally delicious and comforting. Buy them in bulk as birthday presents.
Typical price: £40
Members price: Between £12.66 and £14.29
Is it worth the hype?
Any affordable beauty line is worth the hype in our eyes, but Beauty Pie's products have proven themselves as being seriously effective too. Their huge fan base of Pie-worshippers, who part with their hard-earned cash and rave about the products, is a testament to that. It's a double thumbs up from us.
Celebrity news, beauty, fashion advice, and fascinating features, delivered straight to your inbox!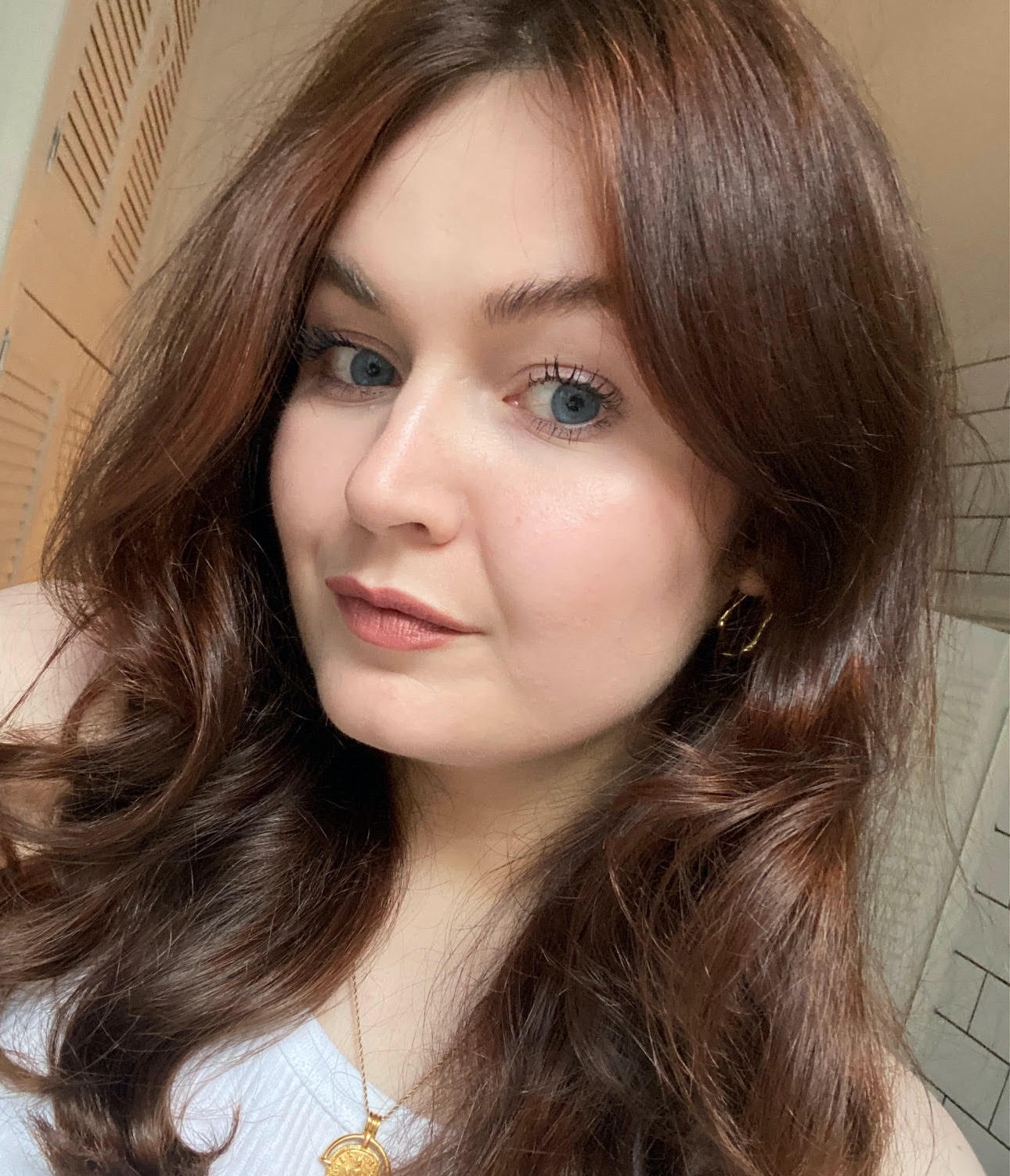 Lucy is a freelance beauty editor and contributor at Marie Claire, and has written for titles including Glamour, Refinery29, Popsugar, woman&home and more. She was previously Marie Claire's junior beauty editor. During her career, she's covered everything from backstage beauty at fashion week to interviews with famous faces like Drag Race royalty and Little Mix. As for her beauty ethos, she's a big advocate for not having to spend a fortune on beauty products to get good results, and when she's not got beauty on the brain you'll find her reading or hanging out with dogs.