Jennifer Aniston: My beauty secrets
The beauty desk grill Jennifer Aniston on her beauty routine...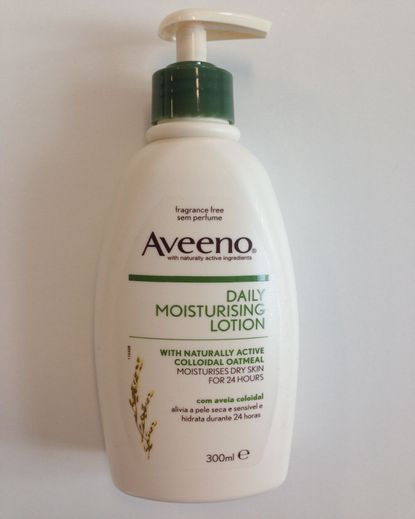 (Image credit: aveeno DML)
The beauty desk grill Jennifer Aniston on her beauty routine...
Jennifer Aniston epitomises the ultimate, laid-back, beauty look. Find out Jennifer Aniston's beauty secrets and what she keeps in her handbag in this exclusive interview with Marie Claire…
What's your favourite Aveeno product? The product I've been using for years and years and I just love is Aveeno Daily Moisturising Lotion. I send it to everyone I know – like my manicurists who love it for massage and for feet – it's absolutely fabulous. It's so hydrating and helps my skin feel soft all day. Sometimes I use a lotion and my skin ends up feeling dry in an hours' time.
What are your feelings about ageing? Umm, you know I think if you take care of your skin and you eat well, I think ageing is amazing because you gain wisdom for every year lived. Ageing is wonderful!
So do you eat particularly healthily? I do, I eat very healthily. Like, for breakfast I had a grapefruit and then I had oatmeal with some almond milk and some berries.
Have you ever made your own mask from kitchen goodies? I have whipped up an avocado mask with egg whites. Are you a big fan of skincare gadgets? I love the CACI laser! A couple of my girlfriends and makeup artist Gucci Westman turned me onto the CACI, and the LED red light therapy gadget. She has amazing skin. I think try anything and if it starts to work then it's a great thing to have. We are really moving forward with technology to do with our skin and it's fabulous. I haven't dipped into the filler world yet. I want to try to Fraxel laser though as I've heard it's really good.
What else do you swear by in your beauty routine? I love the Aveeno Scrub, which I got from a makeup artist about 10 years ago. I always use it at the end of the day. The other thing I swear by are the Living Proof hair products. They are such game changers. I mean the Blow Out (which is my new favourite product) right before you blow-dry your hair is so good and so healthy – it provides UV protection, saves your colour from fading and protects against chlorine if you are a swimmer in the summertime.
What about makeup? I love my Hauschka lip balm and little Chanel compact that is an all in one.
What do you do beauty-wise when you fly so much? Eat really healthily and drink a LOT of water. Just keep yourself hydrated and use your moisturiser. Hydration, hydration, hydration all round.
What exercise do you do? I love running so much – it is my favourite thing to do but I have a tear in my legs so I haven't been able to run recently. I think any kind of bar method is really good and changing it up all the time is really important so your body doesn't get used to it.
Do you go to classes to exercise? No I do it in my house. I like to be by myself and I also have a gym. Sometimes I'll invite my girlfriends over and we will do classes together. I love yoga but I just switch it up all the time. It just keeps my body unaware of what it'll be doing next.
Do you look after your skin in the sun? I do. My favourite is the Aveeno sunscreen SPF 30. They also have SPF 50. Do you ever fake tan? These days we know the sun is not good for us in the long run so I have basically resorted to spray tans, yes.
What is your biggest indulgence? I love a good two-hour massage.
Celebrity news, beauty, fashion advice, and fascinating features, delivered straight to your inbox!
An award-winning health and beauty writer, stylist and creative director, Lisa Oxenham is one of the UK's top beauty editors and the Beauty and Style Director at Marie Claire UK. With 20 years of editorial experience Lisa is a brand partnership expert, and a popular speaker, panelist and interviewer on a range of topics from sustainability to the future of beauty in the digital world. She recently spoke at Cognition X and Beauty Tech Live and is on the Advisory Board for the British Beauty Council's Sustainable Beauty Coalition.
A well-respected creative director she works on celebrity, model and influencer shoots with the highest calibre of photographers, filmmakers, make-up artists and hairstylists to create timeless images, attention-grabbing videos, digital events and masterclasses. Most recently Lisa has directed covers such as Lily Cole and Jameela Jamil, films such as Save The Arts featuring Francesca Hayward and sustainable fashion shoots such as Be The Change. Supporting the beauty industry over the pandemic has been a top focus, directing the British Beauty Council's six inspirational short biographical films for their Bring Back Beauty campaign.
Lisa is a wellbeing and beauty influencer with a focus on mental health and a large and engaged audience on Instagram, Facebook and Twitter.