Seyi Akiwowo: "Black women have been speaking about online safety for years and have been ignored"
As part of our Action Against Misogyny series, Seyi Akiwowo speaks out about the Online Safety Bill, and the need to protect women and girls online.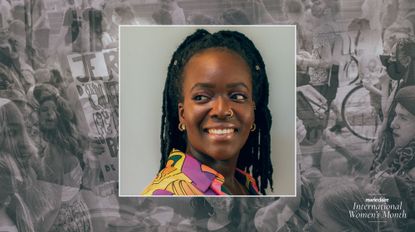 (Image credit: Seyi Akiwowo)
Online misogyny is a growing threat in the UK, with women - Black and minoritised women in particular - targeted by a disproportionate level of online abuse.
This is something that women's rights activist Seyi Akiwowo has been speaking about for years, founding Glitch, a non-profit organisation campaigning to end online abuse. Not to mention, she literally wrote the book on it, releasing the empowering (and best-selling) handbook How to Stay Safe Online just last year.
She is currently campaigning for changes to the Online Safety Bill, with her petition calling for women and girls to be included in the draft, surpassing 100,000 signatures.
Now more than ever we need action to make the internet a safer space, and this International Women's Day, we are calling for change.
This week, we will be joining forces with three women's rights activists, releasing a series of in-depth interviews about the threat of online misogyny and how to navigate it.
"The online space is an extension of our offline world, and without safety for Black women online, there cannot be safety for everyone," Seyi told us in her interview. "It shouldn't fall on minoritized communities to keep themselves safe. Online abuse is a worldwide problem that needs both local and global solutions, yet there's been little to no intervention by governments."
Here, Seyi Akiwowo sits down with Features Editor Jenny Proudfoot to talk about the disproportionate impact of abuse on Black women, the need to update the Online Safety Bill draft to include women and girls and of course How to Stay Safe Online.
Can you talk me through the inspiration behind How to stay Safe Online…
I'm passionate about inclusive spaces for women, particularly Black women online and actually really specifically Black women in leadership. These principles apply offline too and so much inspiration can be drawn for how Black women carved out safer spaces for each other offline. This is a theme that cuts across my varied career and interest, from activism, running for elected office and setting up Glitch so it was a no brainer when Penguin approached me to write a book about gender, tech and safety that I was going to say yes. How to Stay Safe Online is written for everybody. I wanted to inspire a generation of people to reclaim their online spaces, reclaiming their internet and pushing for more from institutions and their digital rights. My parameter has been women, particularly Black women. Black women are 84% more likely to be abused online than white women. And during COVID-19, Black and minoritised women and non-binary people experienced higher levels of abuse, were more likely to change their behaviours as a result, and were less likely to feel their complaints to social media platforms were adequately addressed. I wrote this book for the millions of women who've already experienced online abuse, felt isolated and have been forced to blame themselves. It is written in the hope to provide comfort, to help them feel seen and heard but it's also written to equip their communities to support them better. I hope this book provides some comfort.
What message do you hope readers take from How to Stay Safe Online?
This book seeks to be a helpful guide for anyone looking to support someone else. You could be a parent, teacher, sibling, employer, agent, publicist or friend - anyone who wants to know how you can be there for someone who is starting to build their online presence but is fearful, or someone going through online abuse. If you don't understand why they're still online, or why it's impacting them so much, this book will provide insights into what they're experiencing. It contains wisdom, boundaries and commitment to self-care, and I hope that the digital self-care toolkit lessens the burden of knowing what you need to do next. I hope you'll pick this book up whenever you need a shoulder to cry on, or a pep talk and a strategy to get back online.
I've just seen that your petition for the government to include women and girls in the Online Safety Bill has reached 100,000 signatures…
Yes, I've been working on this agenda for years, long before this particular version of the Online Safety Bill was published this spring. The bill has the potential to really change the way that big tech platforms are held accountable for the harm and the abuse that happens on their platforms every day. Yes, I think it can be strengthened, that it must be strengthened if it is going to improve the experiences of Black women online, but the delay is disappointing and means that it will take even longer for changes to come into force. At Glitch, we recognised that the OSB currently does not include women and girls despite the prevalence of online gender based abuse. Women and girls are disproportionately likely to experience online abuse - including sexist harassment, cyberflashing, rape threats, non-consensual sharing of personal details (doxxing), stalking and grooming, just because of their gender. Yet, the Government is refusing to hold tech companies accountable for this. So, we partnered with the End Violence Against Women Coalition to petition for change in the bill. Our petition with End Violence Against Women coalition to get women and girls named and protected in the Online Safety Bill now has almost 100,000 signatures - but it's still open if you would like to support our cause.
What would inclusion in the Online Safety Bill mean for women?
Despite the gendered nature of online abuse and its disproportionate impact on Black women and other minoritised communities, and despite the government stating that they want the bill to make the UK the safest place in the world to be online, women and girls are not mentioned once. When MPs debate this bill, they mention women and girls over and over again but the draft-law doesn't do this at all. Our joint campaign with EVAW calls for women and girls to be included in the Online Safety Bill, and to ensure that the unique experiences of Black women, discriminated against because of their race and sex, is recognised. As well as the experiences of others who face discrimination based on marginalisation and minoritisation. How can we expect social media companies to prioritise women and girls if we don't name them? At Glitch, we worked closely with EVAW on the Ripple Effect report, which showed increases in online abuse experienced by women and non-binary people at the start of the pandemic, during the first lockdown. This increase particularly affected Black women and Black non-binary people. It made sense for Glitch and EVAW to put our recommendations from that report for governments and tech companies into our current campaign to strengthen the Online Safety Bill. Glitch and EVAW have also been working with a larger coalition, including Refuge, NSPCC, Carnegie UK, 5Rights, Professor Lorna Wood and Professor Clare McGlynn on a Violence Against Women and Girls Code of Practice, to encourage the regulators and tech companies to take a systemic approach to ending online gender-based violence, through an amendment to the Online Safety Bill.
Through your research for the book, Glitch and your activism, do you feel that online abuse and women's safety is being taken seriously?
Technology reproduces and magnifies all the inequalities we see offline. Activists in the Global South have been campaigning about online gender-based violence and tech abuse since the 1990s. Some were even raising alarm bells when emails and SMS first became widely used. Glitch and I wouldn't be here if it weren't for activists in Latin America and across the continent of Africa, who challenged some of my white-supremacy conditioning. For this I will always be grateful. All of this is to say that a lot of Black women have been shouting from the rooftops about this issue for not just years but decades. The writing has been on the wall for some time, but some have turned a blind eye to it. The truth is, online abuse has only become an issue since it began to affect the Global North. Specifically white middle-class women, and some men. But tech, governments, philanthropists, the media, the police and civil society all need to listen to and start centring Black women's experiences online when shaping policies and legislation. As I talk about in my book, if you focus on the most minoritized, then you can guarantee that everyone will be safe online.
The Klaxon is getting louder and louder for the government to act - so why is online abuse and women's safety online so often overlooked?
When I first started to advocate against 'online violence', the term was largely contested. People thought it was too harsh or too extreme, so I found it important to meet people where they are and began to refer to it as online abuse. Before writing How to Stay Safe Online, I have been commissioned for several consultancy projects and delivered training workshops to 100s of women around the world. This gave me a real global flavour of the commonality in the various harmful behaviours as well as its impact. Moving away from intention which is where legislation is heading. This was confirmed when interviewing amazing experts and activists for the book. In How to Stay Safe Online, I take the position that the term online abuse is an umbrella term that encompasses the ever-evolving nature of abuse on online platforms, whatever form it is in and however subjective the degree of abuse is viewed to be. Online abuse can impact people differently, so approaching our work with an intersectional framework is key in recognising online abuse and its impacts. However, the scope and tactics of online abuse are ever-changing, bringing multiple barriers in both recognising and defining the tactics used by conscious and unconscious perpetrators.
It's spreading a very harmful message - have you seen yourself the kind of impact that it is having on women?
We know that women are disproportionately impacted by online abuse, which is a form of gender based violence. Our online spaces are continually being hijacked and weaponised by bad actors, with technology reproducing and magnifying all the inequalities we see offline. And the impact? An exodus of women leaving the online space because they feel unsafe. A generation who knows the immense power of the internet, yet feels ill-equipped or hesitant to fully embrace it. People of marginalised genders who are told they must tolerate online abuse as it's "simply part of the job", and young girls who grow up to believe the internet's polarity and toxicity are normal. Not to mention, parents who are fearful of their children being online, and loved ones who are confused about how to provide support, and who might unintentionally victim-blame. We know from the statistics that women in public life are particularly and disproportionately impacted by online violence. Amnesty International's Troll Patrol project provides statistical evidence to support this lived experience. Looking at tweets relating to 778 women politicians and journalists in the UK, it found that 7.1 per cent were 'problematic' or 'abusive'. This amounted to 1.1 million tweets across the year – the equivalent of one every thirty seconds.
Online abuse disproportionately impacts Black women - how do we ensure that they're being protected online, and are they as part of that conversation as they should be?
Black women have been speaking on online safety for years and have been ignored. Our previous research titled The Ripple Effect found that Black and minoritised women and non-binary people were almost as likely to be abused based on ethnicity as they were to be abused based on gender, with 46% of Black and minoritised respondents of colour reporting abuse based on gender and 43% based on ethnicity. At Glitch, we are working to plug the gap surrounding online misogynoir (misogyny toward Black women) and content moderation. That's why we're doing new research on this, alongside AI company Textgain. You can hear the findings of this research by signing up to our newsletter. The online space is an extension of our offline world, and without safety for Black women online, there cannot be safety for everyone.It shouldn't fall on minoritized communities to keep themselves safe. We all need to play our part - tech companies, govs and us as a society. Tech companies should be doing more, they have a duty of care to their users. One issue is that there's no real financial incentive for tech companies to take responsibility, but we need to start building platforms that make money in more ethical ways. Online abuse is a worldwide problem that needs both local and global solutions, yet there's been little to no intervention by governments.
There are major flaws within social media platforms in relation to women's safety - can you talk me through your role on TikTok's trust and safety council?
My role in Trust and Safety work is to hold tech companies to account, represent the safety needs of Black women on the platform and ensure that our expertise is impacting policy and practice in the day to day running of the platform. We often refer to this position as being a 'critical friend' to tech companies like TikTok.
Can we talk about the need for transparency in relation to how algorithms work?
We need an ethical framework around algorithms to help us understand the online space, and online abuse, better. It's time for tech companies to provide greater transparency about their content moderation efforts. This includes allowing trusted research institutions and civil society organisations to access anonymised and disaggregated data about content removals and complaints submitted to the platforms. What should this include? At the very least, it would be helpful to have insights into the type of action taken, the time it takes to review reported content, and increased transparency around the appeal process. Online abuse is a feminist issue. I understand feminism to be about understanding unequal power dynamics. And what we see happening at the moment with social media companies is a massive imbalance of power - between consumers and tech companies, in content creation and tech companies dominating and monopolising the market. When we talk about new tech and policy-making, women are constantly being left behind. This results in social media platforms, algorithms and tech reproducing and exacerbating the same inequalities, the same harms and the same biases found offline.
Andrew Tate has obviously dominated the headlines for his role in the spread of online misogyny and abuse. Do you think too much focus is being put on him, and that we need to address online abuse as a wider issue?
As we've seen, when tech companies are left to their own devices, profit often comes before people. They need governments to step in and ensure they're on the right track to putting people first. This means legislation and regulation - without it, it's likely little will happen. Right now, we don't have what we need. And the online abuse we see happening to minoritised groups can't be effectively minimised until there is government intervention. We know that abuse is abuse. But some types of abuse are not acknowledged within a legal framework, and victims find that the acts committed against them are swept under the rug. Racist violence online is unacceptable, but gender-based violence online is. And we are very concerned about misogynistic influencers radicalising men and boys into violence against women and girls on social media platforms. Men or even young boys that are looking for content on important self-help issues end up looking at this harmful content, and it goes from mental health support to violence. If this was listened to a lot earlier and people were more aware of incels and white supremacists groups, we wouldn't have an 'Andrew Tate', which isn't the first case and he won't be the last until tech companies listen. We know that it will take a structural and social shift to address it, rather than just removing individuals. Until we address misogyny in society, and abuse online, there will always be more Andrew Tates on platforms.
Young men are being radicalised and women are in danger, so what are the solutions?
We need to bring attention to the unfit laws and regulations around "nudifying" tech and other tools used to create this form of deepfake abuse and other forms of misogyny online. These technologies are themselves harmful and should be regulated. At Glitch, we're working to make that happen. But the primary way is to hold these platforms accountable to combat these issues through an external regulator like ofcom. They just aren't going to make things safer on their own - they need to be made accountable. It's also important to note that legislation is not sufficient, we need prevention in all areas - I refer to this in How to Stay Safe Online as a "public health approach", meaning that we need educators, parents, legislators, big tech all doing their bit to prevent harm. We need to all be good Digital Citizens and speak up and report abuse when we see it, and we need to provide opportunities for perpetrators to learn and grow so that we can stop the harm from continuing.
What can we do on an individual level to tackle online abuse?
There are three steps that everyone can take right away on an individual level - build on affirmations to draw out the importance of boundaries, protect your energy, and control people's access to you in your online spaces. It's also important to think about your intentions and values online. What is this account for? How public do you want to be? And what are your guiding values and principles? It's important to reflect, check in with yourself, make mistakes, change your settings, think about who you follow, practice proactive blocking, think before you tweet and honour how you feel.
Follow our Action Against Misogyny series @MarieClaireUk.
Celebrity news, beauty, fashion advice, and fascinating features, delivered straight to your inbox!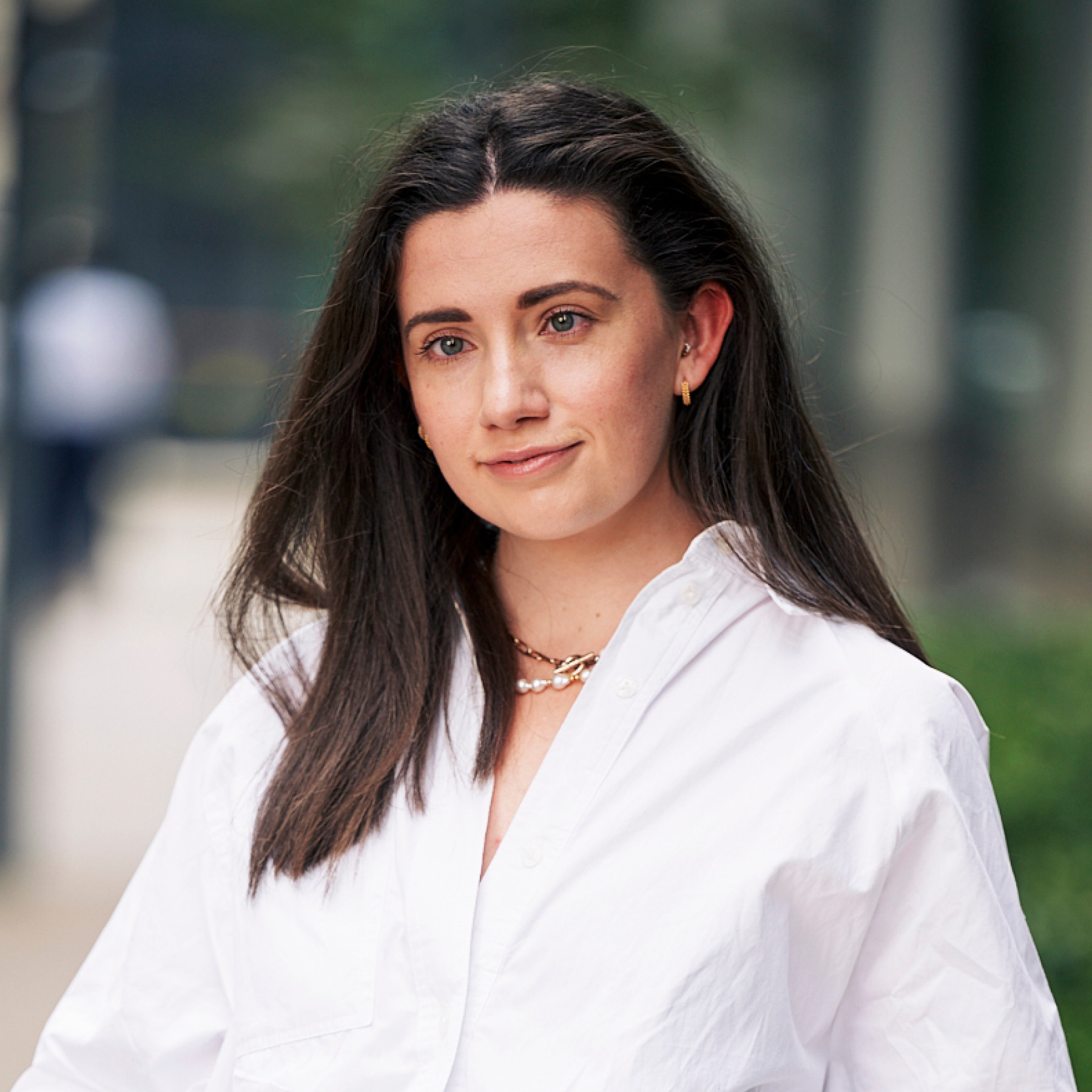 Jenny Proudfoot is an award-winning journalist, specialising in lifestyle, culture, entertainment, international development and politics. She has worked at Marie Claire UK for seven years, rising from intern to Features Editor and is now the most published Marie Claire writer of all time. She was made a 30 under 30 award-winner last year and named a rising star in journalism by the Professional Publishers Association.