Stalking: what you need to know to stay safe
As stalker victim Lily Allen claims she was failed by police, we investigate the psychologically terrifying reality of being stalked and ask why prosecutions are still worryingly low.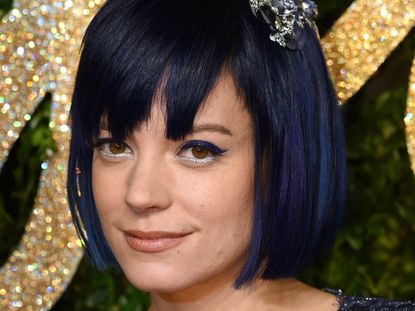 New orders will be put in place for better protection
It was announced today that new stalking protection orders will be put in place to better, and more efficiently, protect victims. When Lily Allen spoke out about her experience at the hand of a stalker earlier this year, she had talked about how she felt police failed her.
This new order will see suspects banned from going near a victim or contacting them online from the earliest possible stage. If the suspect breaches this, it will be considered a criminal offence with a sentence of up to five years in prison.
This means that anyone will be protected, even if the victim does not have any form of a relationship with their stalker, and this will also encourage police to recognise stalking from its very first form.
On June 9th, we wrote...
It started with a text message, but for singer Lily Allen, it ended with a break-in to her family home in the middle of the night where she was sleeping with her two young children.
The singer has finally broken her silence on 'police failures' to take her complaints seriously as well as the sheer psychological terror of being stalked for 7 years, by stranger Alex Gray, who bombarded her with abusive messages, threatened to stab her in the face, and ambushed her in public. Its an experience that she says left her a changed person, so scared and isolated that she was terrified to leave the house.
But stalking is far from a celebrity-driven crime.
'I'll never forget seeing his grinning face pressed up against my window' by Lucy Pearson, as originally published in Marie Claire UK
Thousands of normal women across the UK have fallen prey to stalkers, while complaints about their treatment at the hands of police forces are unfortunately part of a familiar pattern of events.
Even now, Reading-based 44 year old Lucy Pearson can't help peering tentatively out of her bedroom window every morning when she wakes up. Part of her is still convinced he'll be there, standing in his usual spot outside her house; his tall, athletic frame, shaven head and scruffy tracksuit bottoms sickeningly familiar.
Several times a week for two years, the stranger, was outside Lucy's house when she awoke, or waiting in the park as she walked to work. Sometimes he loitered outside the shop where she worked, taunting her with his silent presence; more frequently, he shouted abuse as he followed her home at night.
His voice was on the end of the phone, filled with malicious delight as he asked if her daughter would like a sibling, recounted details of her life he shouldn't have known – like the birth of her niece – or laughed as she begged him to leave them alone. Most terrifyingly of all, his face would occasionally appear pressed against the living-room window when Lucy and her teenage daughter Katie were watching television together at night.
'He dominated every aspect of my life,' says Lucy, of the psychological torture she suffered, which slowly chipped away at her confidence and freedom. 'Wherever I was, I was always on edge, expecting him to appear and wondering what he might do to me or my daughter. Whenever I caught a glimpse of his face in the street, I felt this awful sense of fear and dread rising up inside me. I was absolutely petrified.'
In November 2012, stalking became a specific offence in England and Wales for the first time following a campaign spearheaded by Laura Richards, a criminal- behaviour analyst who formerly worked in the Metropolitan Police's Homicide Prevention Unit. New legislation gave police the power to arrest and prosecute stalkers for psychological damage their behaviour causes their victims, believed to be as many as one in five women in Britain.
Yet since that great stride forward, the criminal justice system has made just small baby steps. In 2013-2014, there were 743 stalking prosecutions, but the numbers are a fraction of those in Scotland, where stalking has been a crime since 2010. Police are only obliged to complete a 20-minute online training course on the new stalking laws and how to handle cases. The Crown Prosecution Service still prefers to charge such incidents as harassment, criminal damage or malicious communication, rather than stalking, which often allows stalkers to escape with a fine or suspended sentence.
Richards is now CEO of Paladin, the national advocacy service established in 2013 to provide support and information for stalking victims, as well as working with police, magistrates and judges to reform training. She believes entrenched attitudes towards stalking are proving a barrier to change. 'Stalkers steal lives, yet often cases are given low priority by the justice system,' she says. 'In the most serious cases, victims can end up dead.' The fact most of us now live so much of our lives online means stalking is becoming even more widespread, with perpetrators constantly finding new ways to monitor and harass their victims. For a small fee, stalkers can now download software that allows them to track their victim's movements, read their emails and social- media posts, or unlock their webcams.
Richards advises, 'We all need to be much more cautious regarding the information about us available online. Google yourself regularly to see what's out there about you. The 192 site has most people's addresses, but you can request to be removed from this.' You can also make your phone number ex-directory.She also advises using social networking carefully. 'Don't post where you're going, only where you'vebeen. Use strong passwords. If you receive threatening messages, report them, both to the site's administrator and to the police.'
The key is to act quickly. The majority of stalking victims wait for a staggering 100 incidents before they approach the police, and Lucy followed that pattern. Her stalker began his campaign of torment after spotting her walking home through a small alleyway one day. 'He ran up to me, grabbed me and told me I was beautiful,' she says. 'He was an intimidating presence; tall, with an angry expression. I managed to run away, but that was just the start.'
The phone calls came first, on Lucy's landline but also, disturbingly, her daughter's mobile. Then came appearances at their house and in the street. 'It was like a game for him. He enjoyed seeing me fearful,' she says. 'He didn't touch us, but he was always there. My daughter Katie started suffering panic attacks, and I had to take anti-depressants. At night, I'd lie listening to every noise.'
She feels she was let down badly by the police. 'They told me there was nothing they could do unless I knew the stalker's identity or his number, but he blocked it. They advised us to try to take a photograph of him, and eventually Katie managed to get one on her mobile in the park. I'm angry we were put in that position – it was so dangerous, but we were desperate.'
When police saw the photograph, they recognised him as a man who was already the subject of a Sexual Offences Prevention Order as a result of his earlier harassment of another woman. He was detained under the Mental Health Act in August 2014 but, by then, like many other victims, Lucy had been forced to move house to escape him.
'We don't know when he'll be released, and if he'll manage to find us,' she says. 'Even though we left our entire lives behind, I don't feel we're safe. The police have offered to send us to a refuge, but I just desperately want a normal life.' One of the central objectives for Paladin is working to shift the responsibility for behaviour in stalking cases from the victims to the stalker. They are calling on the Home Secretary, Theresa May, to introduce a serial stalkers' register, similar to the sex offenders' register, so perpetrators – who often stalk one victim after another – can be tracked, supervised and managed just like sex offenders. A petition has already attracted more than 120,000 signatures, and the proposal was debated in the House of Lords last October.
The organisation is also close to achieving success for its campaign to strengthen the laws on domestic abuse, which is often tied up with stalking – many stalkers are former partners, and are more likely than strangers to physically harm their victims, with one in two who make a threat acting on it. Currently, the CPS focuses on prosecutions for a single abusive event, but Paladin wants to criminalise the pattern of coercive controlling, domineering and demeaning behaviour that victims live with on a day-to-day basis.
'Both these campaigns are about sending the message that abusive and controlling behaviour will not be tolerated,' says Richards. The campaigns are being supported by the families of victims including Hollie Gazzard, a 20-year-old hairdresser whose case hit the headlines in February last year when her ex, Asher Maslin, 22, walked into the salon where she was working and stabbed her to death. She'd ended the relationship in January, but Maslin began stalking her with abusive calls and texts threatening violence.
Hollie reported him to the police, but Maslin was not arrested. After her murder, an investigation was launched into the police's response. Sadly, because Maslin had been an ex, those around Hollie didn't spot the seriousness of the situation or see his actions as stalking. Hollie's father, Nick, says: 'Looking back, had we known the signs and how to handle a stalking situation, we could have had a different outcome.'
Dr Nicola Graham-Kevan, a leading psychologist from the University of Central Lancashire and an expert in abusive relationships, says Maslin's inability to cope with Hollie's rejection is typical of those who stalk their former partners. 'Often they fit the profile of those who have had difficult early relationships, perhaps with parents who neglected them or were emotionally inaccessible. They're left with attachment problems,' she says. 'Because of their insecurity, they rely on others for their self-esteem. When the person they've relied on rejects them, they can't let go of the attachment because they're so dependent upon it. They also find it difficult to manage their distress. They turn to stalking as a way to maintain communication. They think any form of contact is better than nothing.'
To Alison Hewitt, these traits are all too recognisable. The GP's former boyfriend, Al Amin Dhalla, subjected her to a horrific campaign of harassment after she ended their relationship in December 2010. Alison, now 39, received countless texts, calls and emails from Dhalla, a Canadian-born financial auditor, pleading with her to reconsider. In March 2011, he was arrested after a particularly intimidating encounter at Alison's flat in Brighton, and given a restraining order banning him from contacting her or her family. However, the following month, police informed her they had arrested him after finding him firing a cache of weapons – including a crossbow, air rifle and air pistol – at targets in a field in Wiltshire. Unbelievably, he was freed on bail the following day.
'I was shocked that he'd been released, and very scared, because I knew he would come and find me,' says Alison. 'I spent that night under the table in my flat, as I thought it would give me the best protection if he turned up with a crossbow. Part of me wanted him to come, because then the police would arrest him.' The next day, she was told her mother's home had been set on fire, although her mother and stepfather were on holiday. Alison and her family were moved to a safe house, and Dhalla was discovered that night at the hospital in Haywards Heath where she had been working. In his hired car, police found a crossbow, a large knife, a claw hammer, a doctor's outfit and a map with a secluded spot marked on it. In 2013, he was sentenced to a minimum of six years in prison, but for Alison the legacy of the trauma has been hard to escape.
'It affected everything in my life. I was embarrassed that I'd misjudged him so badly, which led me to shut down and stop going out. I'd thought that, as an independent, strong woman, I could handle him by myself. I didn't even realise I was being stalked – I thought it was just a bad break-up,' she says. 'I used to be a self-assured person, but I lost a lot of confidence because I'd been so ground down by the psychological abuse. I had flashbacks and anxiety attacks. It took a long time to get my life back.'
In spite of the ever-increasing scale of the problem, Richards is optimistic. Paladin has advised on 350 cases in the past year, and the message is beginning to filter through. 'There may be a long way to go, but we are definitely seeing positive changes,' she says. 'We'll keep fighting until stalking is taken as seriously as it needs to be to save lives.'
Stalking, are you at risk? If you think you're being stalked, ask yourself some key questions, says Paladin's Laura Richards
- Are you very frightened? - Has there been a history of domestic abuse and/or stalking/harassment? - Has your property been vandalised? - Has the person turned up more than three times in a week? - Have you been followed or have they been loitering near you or your workplace? - Have they threatened physical or sexual violence? - Have they harassed your family, children, friends or colleagues? - Have they been abusing alcohol or drugs? - Have they acted violently to anyone else during the incident? - Is there a history of violence (physical and/or psychological)? If you answered yes to any of the above, call the police, as well as Paladin for further advice on 020 7840 8960 or visit paladinservice.co.uk.
Keep all evidence, such as texts, emails or gifts, and keep a diary recording all incidents and how they made you feel.
Celebrity news, beauty, fashion advice, and fascinating features, delivered straight to your inbox!
The leading destination for fashion, beauty, shopping and finger-on-the-pulse views on the latest issues. Marie Claire's travel content helps you delight in discovering new destinations around the globe, offering a unique – and sometimes unchartered – travel experience. From new hotel openings to the destinations tipped to take over our travel calendars, this iconic name has it covered.