Gillian Anderson: "I am definitely drawn to complex women"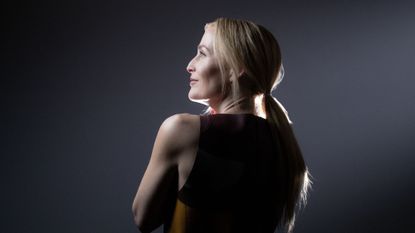 (Image credit: Getty Images)
Gillian Anderson OBE is a Hollywood icon, paving the way with her strong and complex female leads, from FBI Special Agent Dana Scully in The X-Files to Dr Jean Milburn in Sex Education.
While these roles have made her a household name, Gillian's trailblazing is not limited to her acting career. In fact, from her podcast 'What Do I Know?' to her big directing plans, pioneering seems to be at the forefront of everything she does.
Now, she's starring in Netflix's The Pale Blue Eye, a period murder mystery thriller directed by Scott Cooper, following veteran detective Augustus Landor and young cadet, Edgar Allan Poe.
As The Pale Blue Eye lands on Netflix, Features Editor Jenny Proudfoot sat down with Gillian to talk multi-dimensional characters, the importance of voicework and her greatest life advice.
What is the first thing that you look for in a project?
Well, it depends. Certainly the director holds a lot of cards and helps you to feel that you will be in safe hands, regardless of other elements necessarily coming together. I think with this it was ultimately working with Christian [Bale]. I'm a big fan of his and Scott [Cooper's] so having somebody like him behind it from the beginning was key. And Toby Jones too - I've been wanting to work with Toby for a while. So I think probably just that first and foremost. And then reading the script and this idea of Edgar Allan Poe - it's a very compelling tale. I had no idea that he had been a cadet, and it is so interesting exploring what that might have been like for somebody who was initially quite delicate and an artist and the complete antithesis of everything West Point stood for.
And what a role to play! Is it important to you to play multi-dimensional and real women, rather than as simplistic as they been in the past?
I am definitely drawn to complex women. I think that I'm much more likely to say yes to a project if her complexities are already on the page, as opposed to thinking, "this is amazing, but we need to work on her depth or make it a little less predictable". But I do feel like people come to me with their complex women - to be honest it's probably because of my resting stare. As a person I have a resting stare and it always looks like I'm thinking about something that is multi layered. I naturally look like I'm thinking about a murder or something existential when actually I could be thinking about an avocado or my grocery list.
You're known for your voicework. Do you create accents to form and transform into characters?
That's a very good question - the voice is a big way in for me. Very often I will hear a voice in my head, but that doesn't necessarily mean it will automatically come out. So sometimes it's about finding out how to manifest what it is that I'm hearing up here. But to me, a voice does feel like it has a lot more weight to it than other things - almost I think, as much as costume. I had actually just played Eleanor Roosevelt in The First Lady and it's not a dissimilar accent. So I think that one of the bigger challenges with this was actually finding the ways that it was different, both in rhythm, and also because it was earlier so it would have been a little bit more British. So those are the areas that are both fun and infuriating.
Is there any sort of criteria that a character needs to meet for you to be interested, like a sort of Gillian Anderson Bechdel test?
I mean, I love a well-written script. And so very often, even with smaller roles, if it's just too good of a script to say no to or something that would be so much fun to play, I might even say yes. But I think first and foremost it's feeling like I haven't done it before, and that it's properly challenging in a way. I mean, even to say that there are times when I've been offered back to back detectives, for instance, but there's enough about them - enough differences and challenges, that it's as interesting as playing a completely different character.
You've pretty much done everything. Is there a genre or role that you are still determined to play?
There are a few things, like proper horror or a broad Bridesmaids-style comedy - I mean I know I'm doing comedy in Sex Ed but there's something very different about that. But in terms of roles, there isn't you know. What I will say though is that I've played a lot of women who are in control - real boss ladies. And especially with my production deal with Netflix, I'm interested in exploring characters that struggle a bit more with life for varying reasons - characters that are a bit more identifiable in a sense I guess.
Do you feel that opportunities and characters are widening for women?
Definitely, and for a while now. I definitely feel that there's been more opportunities over the last decade than prior. But where it's really widening up is behind the camera. That's in writing and directing and other roles on the crew.
Is directing something that you would ever pursue more?
It is, but not for a while I think. I know how all-consuming directing is and I feel like I don't want to do that until my kids are out of the house. So probably a few more years, but I definitely would like to.
I read that you have long been adapting Elizabeth Rosner's The speed of light. And that you plan to direct that...
Yes. It's an amazing book. It's about three characters who have grown up with trauma, and how they make their way through life with that as part of their history. A beautiful, quiet, Indie film. It was something that I worked on here and there over about a 15-year period in-between jobs. And then I suddenly realised that in order to properly do it, I'd need to say no to acting jobs for about a year and a half. And at the time, when I was potentially lined up to go into production, or at least I had a producer interested in potential financing, I felt like I needed to just kind of stick around and take advantage of the fact that I was still being offered work in my late 40s, or whatever it was. And so I kind of feel like, look, if I'm meant to still do that, because it's such a beautiful story, then I'll do it when I'm ready.
What inspired you to create your podcast 'What Do I Know?' And what message do you hope people take from it?
I thought it would be interesting when they approached me and there was actually a take that I could immediately see approaching it with. What we've been really vigilant about is finding, drawing attention and shining a light on voices that aren't necessarily in the foreground. I feel like I've learned a lot and had a lot of really wonderful conversations with people but also learned a lot about human beings that I didn't previously know. And hopefully we've introduced those human beings and therefore the communities that they represent to a greater audience for the purpose of connection, acceptance and compassion.
What is the best piece of advice that you've ever been given?
I was thinking recently, as I'm getting older, about the saying, 'Youth is wasted on the young'. Youth is precious - it's a currency and all of those things that you hear, but that's also very hard to feel and understand when you are young, and have decades ahead of you. It's very hard to place yourself objectively in a position to be able to look and have that kind of perspective. But I wish that I had had the perspective to be able to fully revel in not just what I could do, what I might do or what my body could manage. But in the fact that the world was open in front of me and to take proper, full advantage of what the world has to offer, I guess.
The Pale Blue Eye is available to watch on Netflix now.
Celebrity news, beauty, fashion advice, and fascinating features, delivered straight to your inbox!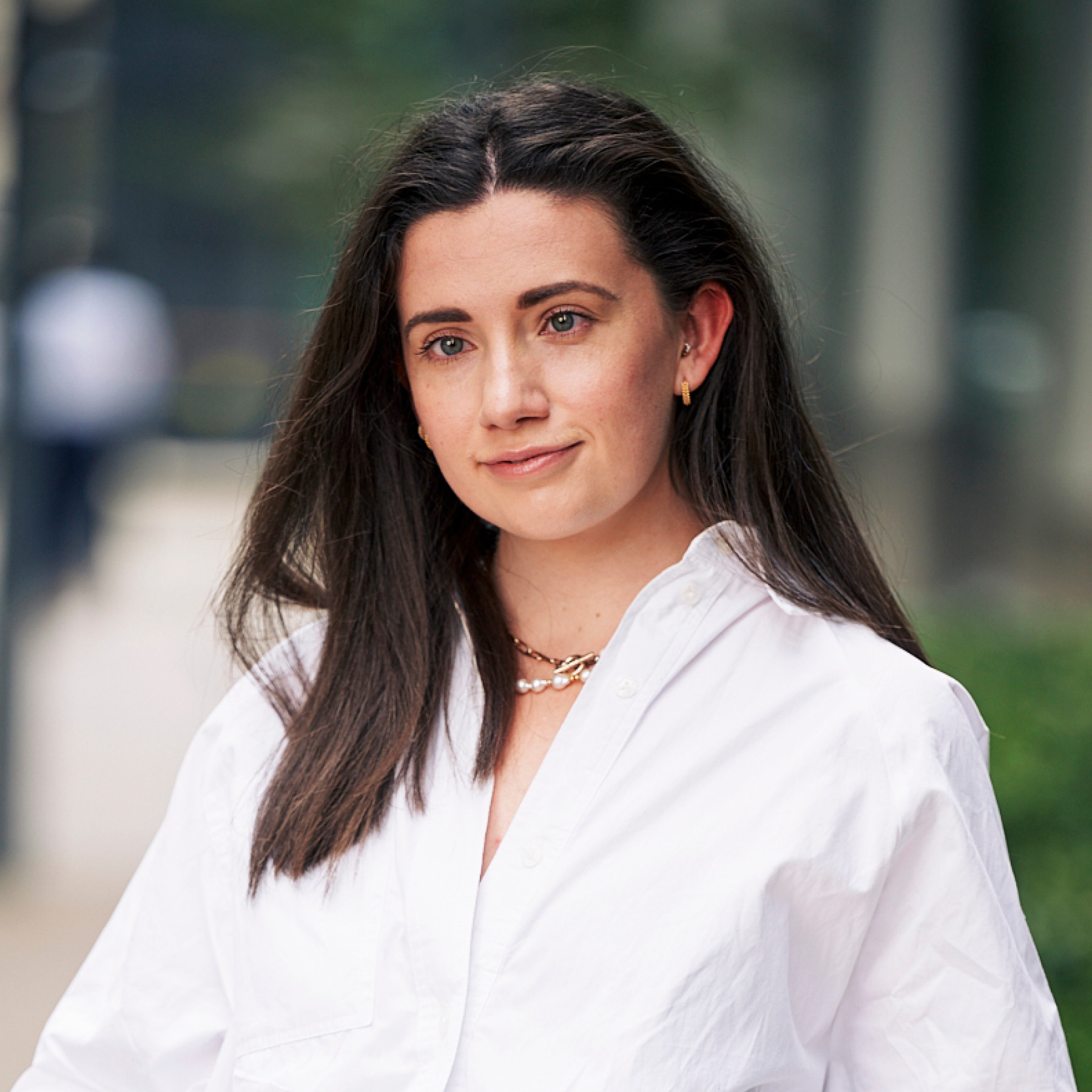 Jenny Proudfoot is an award-winning journalist, specialising in lifestyle, culture, entertainment, international development and politics. She has worked at Marie Claire UK for seven years, rising from intern to Features Editor and is now the most published Marie Claire writer of all time. She was made a 30 under 30 award-winner last year and named a rising star in journalism by the Professional Publishers Association.