Pamela Anderson deserves only our generation's respect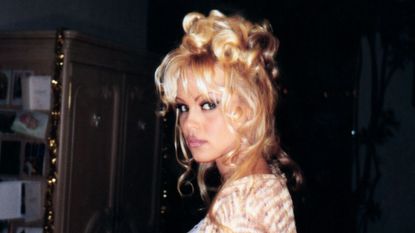 (Image credit: Netflix)
You would have to be living under a rock not to have heard of Pamela Anderson's new Netflix documentary, Pamela, A Love Story.
Its hype is hardly surprising - given that Anderson has been hailed an icon since her 1992 Baywatch debut, dominating the headlines in the decades since. But the intimate documentary is far from what you would expect - as is its subject, who is laid bare, make up free and in her natural environment with her two sons.
Far from the cartoonish, wild and indestructible sex symbol that she's been made out to be, Anderson, now 55, is in fact quite the opposite - gentle, shy and self-deprecating.
Speaking in her own words, and featuring excerpts from the diaries and legal pads with which Anderson has chronicled her life, the documentary produced by her eldest son, Brandon Thomas Lee, finally gives her the chance to tell her full story. As she says herself, "I want to take control of the narrative for the first time."
It is clear from minute one that our entire generation got Pamela Anderson wrong.
Pamela Anderson has long been plagued by negative rhetoric, with her life choices and circumstances cheapened and twisted into damning headlines. Six marriages, Playboy, breast implants, a leaked sex tape - all spun to incite blame, sinking Anderson's career, omitting her triumphs (e.g. her dedicated animal rights activism) and reducing her to a punch line.
"I didn't feel like I had a lot of respect," she recalls in the documentary. "Now I don't care what people think because it's the only choice I had. If I cared what people think, I wouldn't be here."
"I don't think people consider her the owner of her own image," Brandon adds. "It's Pamela Anderson - public property."
Perhaps this is why Pamela, A Love Story is such a powerful watch. Because almost all of us are culpable for her demise - at least in some part, for buying into or not questioning the sex symbol trope. We fell for the narrative and as the documentary shows, we were wrong.
Anderson puts her six marriages down to being a "hopeless romantic", her breast implants - a personal choice and her Playboy past - an "empowering experience" that she wanted to pursue.
As for the so-called 'leaked sex tape', Anderson explains the shocking extent of the invasion of privacy, involving the theft of home videos that were then spliced together to resemble a sex tape, and released and sold without her permission. Anderson has never received any money from it. In fact, despite being a victim of intrusion, she didn't even receive sympathy, famously told while trying to press charges that she had no right to privacy as a Playboy star.
Her budding movie career was derailed while then-husband Tommy Lee's was bolstered - "He's a rock star," she recalled in the documentary. "People expected that kind of behaviour from him". Anderson however was vilified and her image cheapened, harassed by photographers and mocked by talk show hosts who made her 'sex tape' a regular gag. One resurfaced interview clip shows her insisting to Jay Leno: "It's not funny, this is really devastating for us."
"I had to make a career out of the pieces that were left," Anderson recalls, forced to fit a mould based on skewed headlines, and then judged on that distorted stereotype.
One troubling clip shows a reporter asking a young Anderson, "Would you ever want to be a serious actress?", to which she replied "I am a serious actress" - a statement that was met with wild laughter from the interviewer.
In 2023, these clips make for uncomfortable viewing, but they are necessary to understand the extent of the misogynistic mistreatment she faced, and just how much our generation let her down.
But 30 years on, Anderson is not baying for blood, insisting: "I'm not a damsel in distress. I put myself in some crazy situations, and survived them."
Instead she just wants to tell her truth and move on. "You have to be brave and you've got to use what you've got," she explains. "Why can't we be the heroes of our own life story?"
Our generation has wronged Pamela Anderson, and I am so happy that she is finally able to tell her story. Or rather, considering that she has actually been trying to tell her story for decades, I'm happy that people are finally listening.
"The truth is important," explained Brandon Thomas Lee as the documentary aired. "And who can define the truth about someone's life better than themselves? I'm proud that people will finally get a glimpse into my mother's truth with this film. I hope they'll see in the end that behind this caricature that everyone's loved over the years, there is actually a very real, very lovable, caring, sensitive person who deserves to be protected, cherished, and celebrated."
He added: "My hope is that this film will bring some closure to a very painful chapter in my mother's life. I hope it brings her peace. This whole process has brought a newfound energy to my mother and I can't wait to see what she does next. I think the sky's the limit for this woman.".
So what can we take from Pamela, A Love Story apart from a huge new-found respect for Anderson? Hopefully change in how we judge, stereotype and generally treat people so that the next Pamela Anderson won't have to wait 30 years to be rightfully respected and celebrated.
Pamela, A Love Story is available now to watch on Netflix.
Celebrity news, beauty, fashion advice, and fascinating features, delivered straight to your inbox!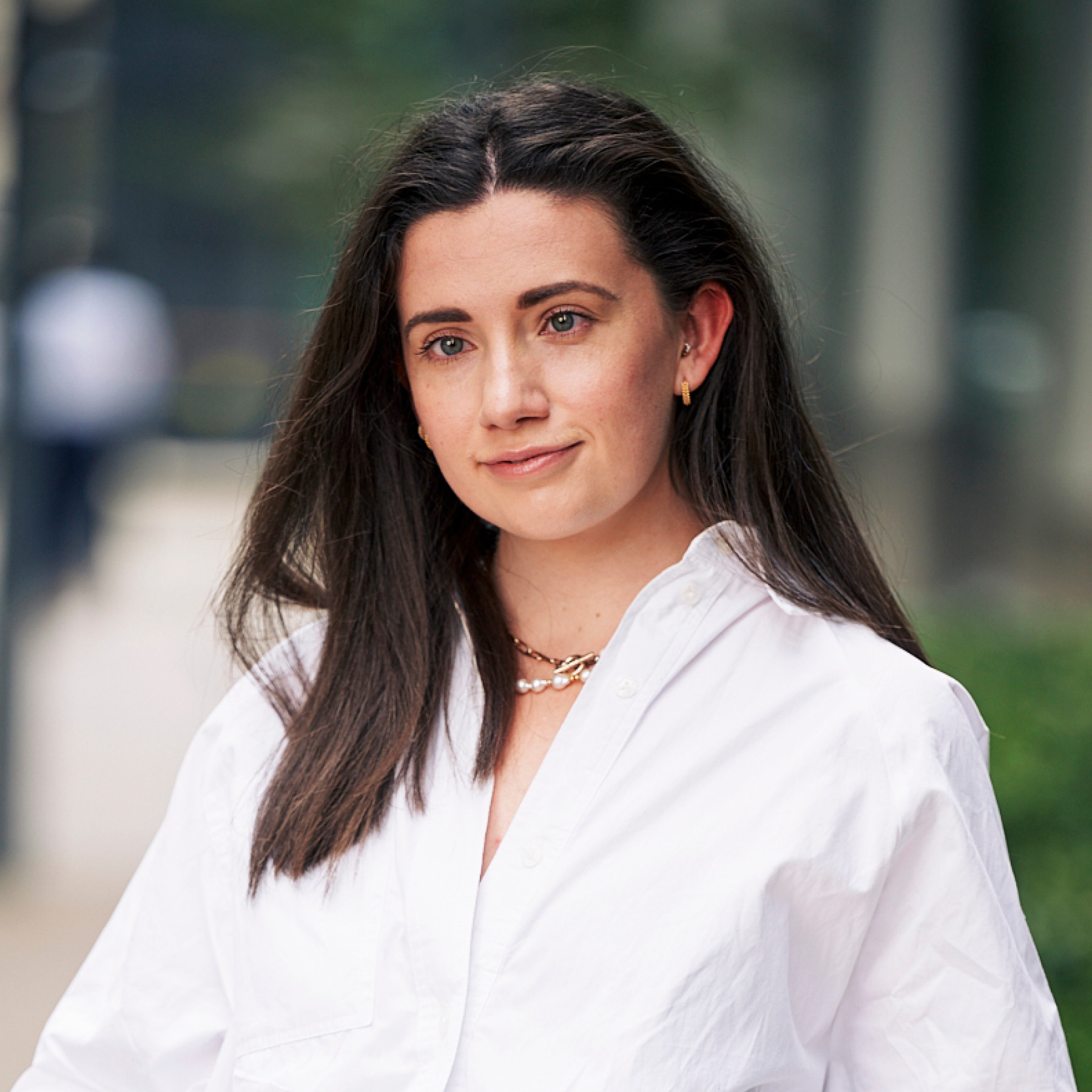 Jenny Proudfoot is an award-winning journalist, specialising in lifestyle, culture, entertainment, international development and politics. She has worked at Marie Claire UK for seven years, rising from intern to Features Editor and is now the most published Marie Claire writer of all time. She was made a 30 under 30 award-winner last year and named a rising star in journalism by the Professional Publishers Association.