New social network to personalise communication
Path aims to limit friends to enable a more secure realm of communication.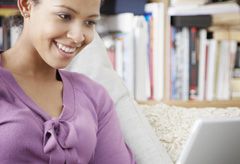 (Image credit: Rex Features)
Path aims to limit friends to enable a more secure realm of communication.
Former Facebook executive, Dave Morin, aims to launch a more personalised social networking site, limiting users to a maximum of 50 friends to enable more effective communications.
The new company, Path, contradicts the ethos of most social networks instead providing users with a smaller, trusted enclave of friends with whom to share photographs and daily activities.
Mr Morin told BBC News, 'We believe the future of the internet is going to be more personal.'
The idea of Path originates from research done by Professor Robin Dunbar, from Oxford University, who found that 150 is the maximum number of social relationships that the brain can sustain at a given time with 50 being the outer boundary for our personal networks.
Morin added, 'It took organising all the information on the web by Google and making it social by the likes of Facebook to get us here where personal is the next phase.'
But Path's vice president of business development, Matt Van Horn, said the personal network sees itself as a complimentary service along side Facebook and MySpace.
'We plan to play nicely with Facebook,' he insisted, but added, 'Networks have grown to become too large in scale and that means people start sharing with people they might not trust or truly know.'
Morin told the Los Angeles Times, 'You usually have about five people whom you trust most, 20 that you hang out with all the time and about 50 or so who are your personal network and that is why we put this 50 limit on the service.'
Celebrity news, beauty, fashion advice, and fascinating features, delivered straight to your inbox!