Tiger Woods' wife to turn to Victoria Beckham
Elin Nordegren is to attend a secret crisis meeting with Posh in a last ditch attempt to save her broken marriage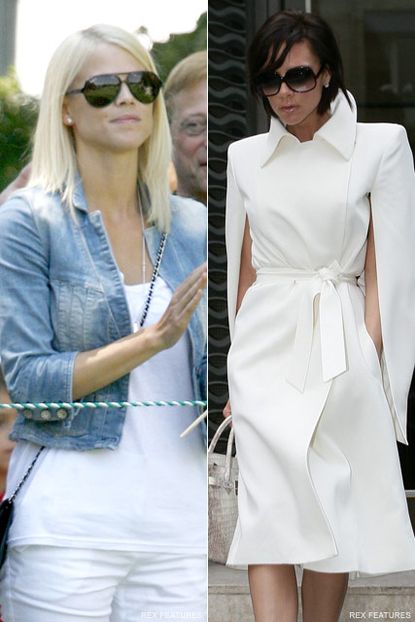 Elin Nordegren is to attend a secret crisis meeting with Posh in a last ditch attempt to save her broken marriage
Tiger Woods' wife Elin Nordegren is to attend a secret crisis meeting with Victoria Beckham.
This follows shocking revelations that have rocked her marriage to golfer Tiger, who is reported to have had affairs with at least 14 different women.
Now Elin is set to pour her heart out to fashionista Victoria in a secret US meeting.
Friends have encouraged Elin to talk to Posh in a last bid to try and repair her broken marriage.
The famous Mrs Beckham's own marriage was hit hard five years ago, over claims David had an affair with his Spanish PA Rebecca Loos.
So having come out fighting, it comes as no surprise Mrs B has offered her support to Elin.
The Swedish star, who was spotted out at the weekend without her wedding ring, has reportedly moved out of the couple's home.
But so far she has chosen to remain tight lipped about the revelations.
So will she stay or will she go?
What do you think of the famous friends' heart to heart? Should Elin take Tiger back, or has there been one revelation too many? Let us know your thoughts in the comments box below.
Celebrity news, beauty, fashion advice, and fascinating features, delivered straight to your inbox!